Elvis Summers has done an extraordinary deed by building a mobile home called Tiny House for a homeless woman, Irene "Smokie" McGee, who sleeps on his blocks and usually go through his bin looking for recyclable materials. Summers, who strongly believes that everyone have the right to shelter, wanted to help Smokie by building something, where she could at least get a goodnight sleep.
Elvis struck friendship with Smokie during the times when she used to come down to his Los Angeles apartment looking for recyclable materials to cash in. Elvis deeply wanted to help her, and he got an inspiration of building a miniature house for her when he read an article about Greg Kloehn, who had been building tiny houses for homeless out of discarded materials.
Elvis spent $500 to buy raw materials and five days to complete the Tiny House. The house, which is for homeless, is built with lots of love and care. The front door has two locks for providing extra safety, and sturdy wheels have been attached to the base to scoot it around with minimum effort.
To help more homeless people, Elvis had started a campaign "My Tiny House Project LA" on Go Fund Me. The project will help homeless provide shelter by building tiny houses. Elvis Summers requests people to donate whatever they wish, even $1 will help in building tiny house for homeless people.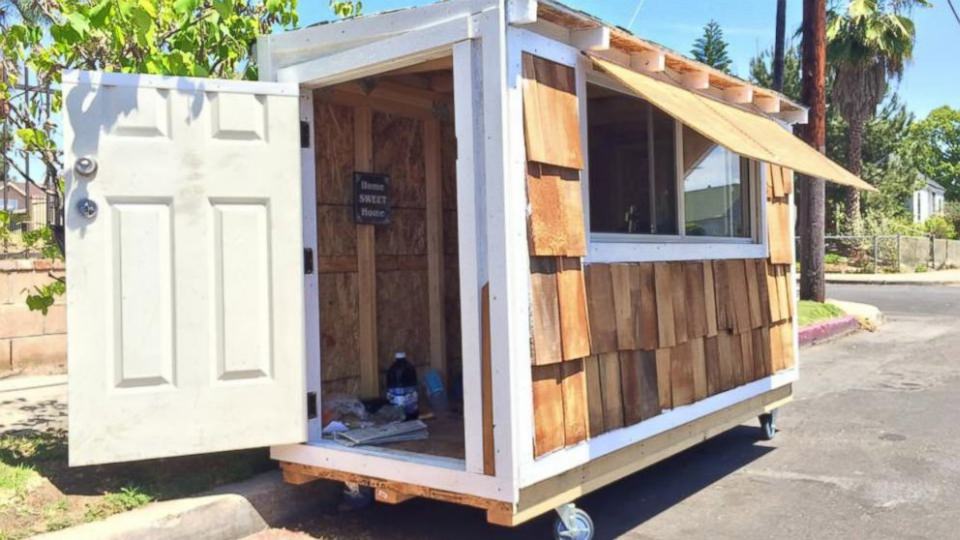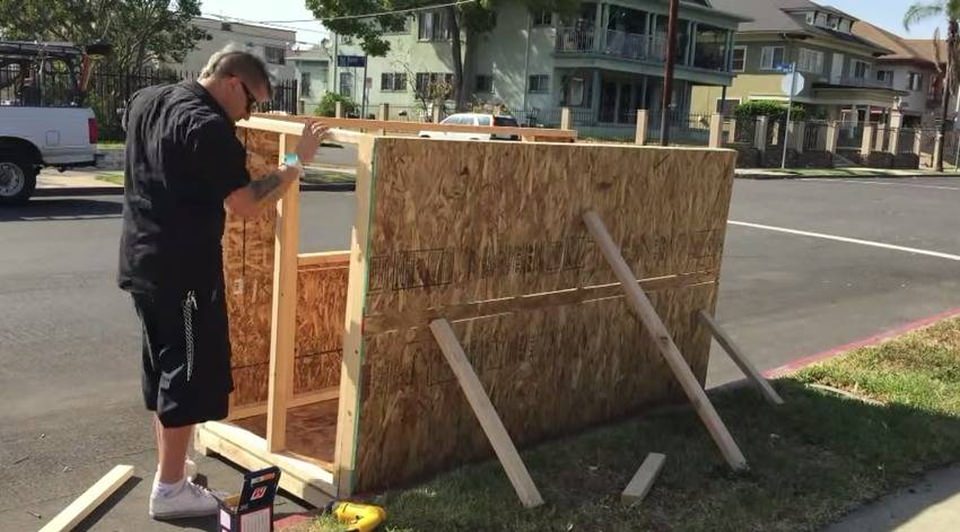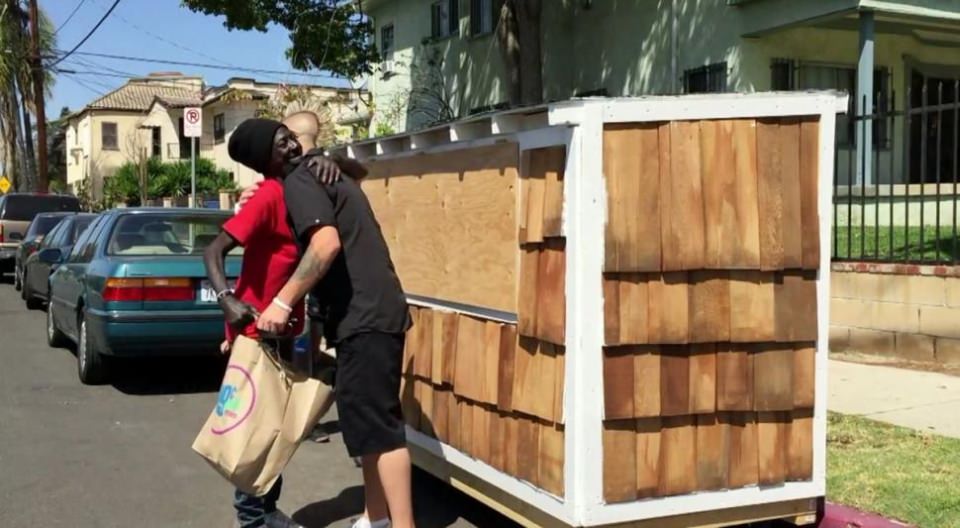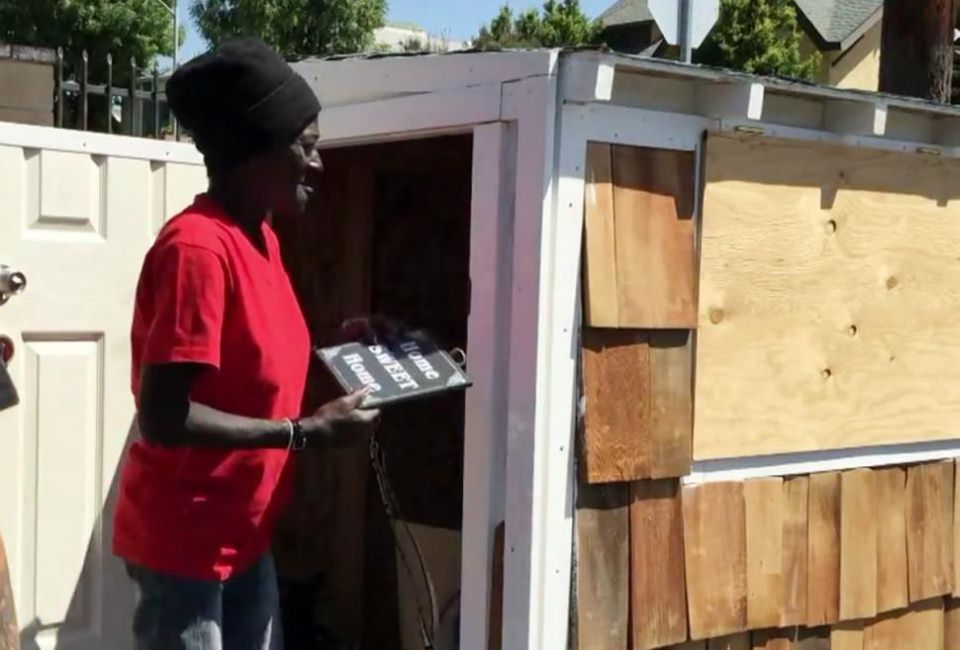 Via: Dailymail