For those who are fed up of washing dirty dishes everyday, a team of European scientists have come up with the world's first self-cleaning metal. Taking its cue from the defense mechanism found in the leaves of lotus flower, the self-cleaning metal surface is claimed to be a good fluid-repellent and also bears antibacterial properties. Hence, there's no need to keep scrubbing at your dirty pots and pans that are made from this metal.
The self-cleaning metal will be treated with high-power laser cutting devices to create customized, rough micro-topography on metal sheet. This way the surface of the metal will be able to mimic the surface of the lotus leaf that can 'bounce off' any liquids.
The roughened surface created by such procedures will be able to form miniature pockets of air on the metal. These tiny air pockets will further reduce the contact area between surface and liquid. So, instead of sticking to the surface the liquid will repel from the surface.
Leader of the research project, Luca Romoli, a professor at the University of Parma, said,
In the same way that lotus leaves keep themselves clean, without the need for cleaning products or chemicals, their jagged, rough surfaces enable water to stay as spherical droplets by preventing spreading. Bacteria do not get a chance to stick because the contact with the metal surface and the liquid is reduced by over 80 per cent. We are looking at an anti-bacterial metal.
According to the scientists, the new technique is part of the TresClean project and will be beneficial in food production industries. These industries require such antibacterial surfaces while manufacturing and packaging processes. Such bacteria-free metal surfaces will be able to increase productivity as well as reduce costs in factories like yogurt, milk, etc.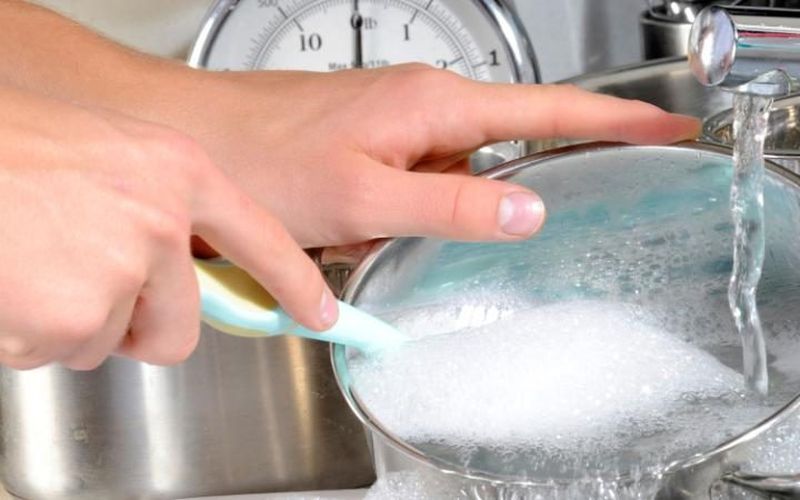 Via: Telegraph