Sleek, lightweight, low energy consumption and great performance are some important features that you look for in your vacuum cleaner. The UK based company GTech brings to you a cordless vacuum cleaner that not only has all these desired characteristics, but also a tracker that helps you keep a count on the calories that you burn while cleaning the room.
Dubbed as AirRAM, this vacuum cleaner comes with an innovative bagless system that collects the dirt on the vacuum head preventing the debris to clog on. Another great feature of this cordless vacuum is that it employs a 22V lithium-ion rechargeable battery, which makes use of only 100W of power making it four times more energy-efficient than other conventional corded vacuum cleaners.
This green appliance makes use of a unique data bridge through which your computer can communicate with the vacuum's on-board system helping the user to calculate the saved energy, count the calories burnt while vacuuming and also keep an eye on the F.U.E.L. (Fully Utilized Efficient Lithium) system. You can carry the AirRAM easily to any place you want as it weighs just 7.7 pounds.
Its sleek design allows users to clean under furniture and also in tight spaces. It glides smoothly on various surfaces like carpet, tile, or wood floors without changing any settings. These tons of features are loaded in a single vacuum cleaner for a cool £199 ($303).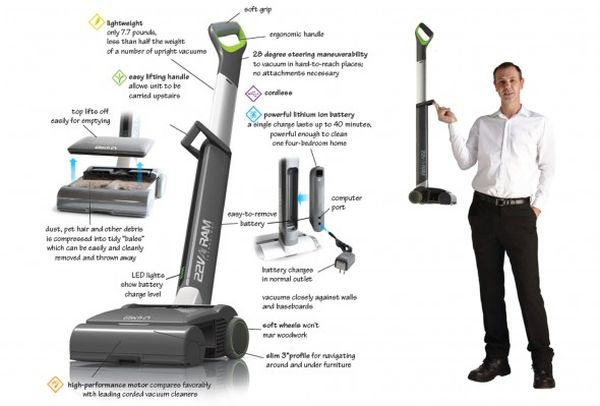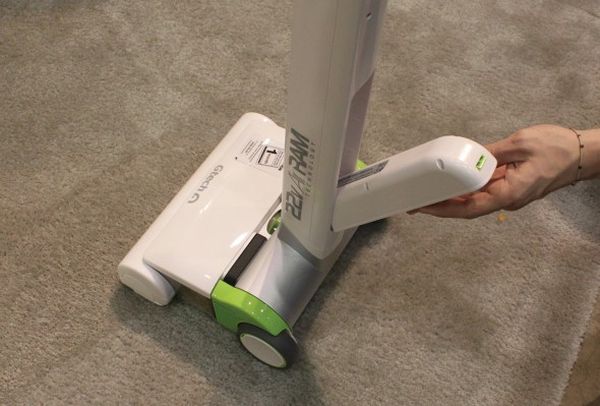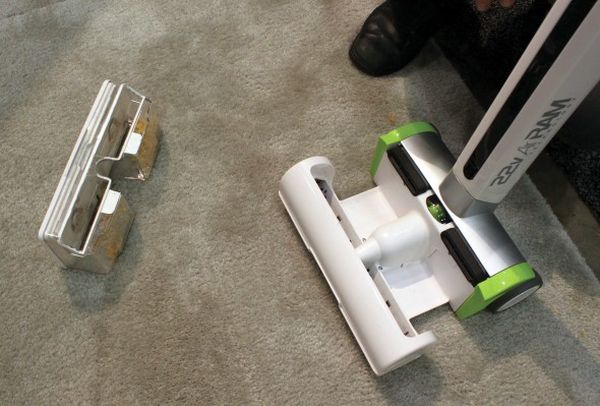 Check out the video to see the AirRAM in action:
Via: Inhabitat/NewLaunches