Watches have been given a mechanical look over the years to blend rugged style with classic time-tellers. From sports watches to chronograph timepieces, their sturdy designs have been exposing inner working of high-end fashion mechanics. Designers put immense amount of effort in forming a quality timepiece, then why do you just keep them in ordinary boxes or winders?
Recently, Bernard Richards from French watch brand BRM has unveiled an eye-catching watch winder that's inspired by a car engine. Reflecting the spirit of racing cars, the red and black watch winder is designed specifically to store and protect mechanical watches in an artistically mechanical way.
Engine-inspired BRM watch winder is not only a reminiscent of car engine, but also holds your watches and wind them regularly to maintain their accurate functioning. Interior of the watch winder is designed according to the ideal conditions for quality timepieces. Moreover to suit needs of various individuals, the mechanical watch winder comes in different sizes i.e. 2, 4, 6, 8, 10 or 12 to safely house your watches.
In addition to all the quality features, the device is also customizable in yellow, orange, red, bi or tri-color. So, you can custom-order the device as per your preferences and interior of your contemporary abode. It is truly a masterpiece that's made out of superior watch winding technology, catering the most demanding collectors as well as passionate watch aficionados in the world.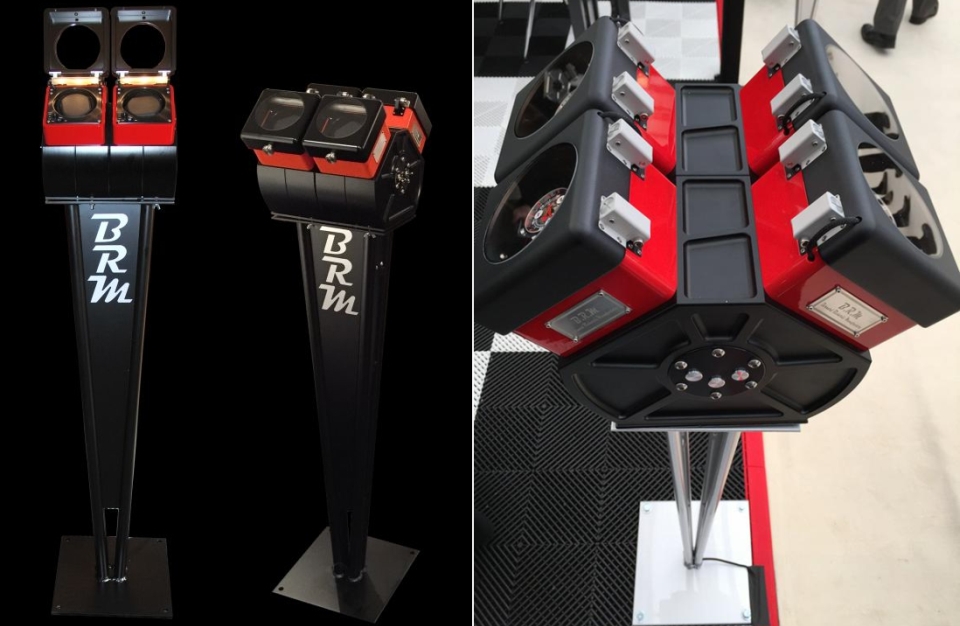 Via: MontresDeluxe