Whether a congratulatory situation, a conciliatory or a comforting one; all call for a little wine and serving wine through a practical & stylish carafe will make these moments more enjoyable. if, you are looking for  a carafe that not only improves the flavor of your old wine, but also looks classy then you must go for  WW Carafe  designed by London based designer, Benjamin Hubert. His steel aerator is accompanied with a set of 4 stack-able glasses is created for the Danish design brand Menu.
The WW is an abbreviation for wine and water, which implies that the carafe can be used not only to improve the taste of wine, but also for plenty of other beverages. However, achieving the final raining process (that increases the surface area of the wine to get maximum aeration when poured from bottle to carafe) was not easy. It was only after creating 20 protypes that the final product was created, which provided 800% aeration and enhanced the taste of wine.
The wine glasses as well as the carafe is crafted out of mouth-blown glass while the 'breather' component is made of Danish-made stainless steel, which is friction-fitted with injection-molded silicon seal at the collar of the carafe. The process of serving wine or other soft drinks or water from the WW Carafe is simple, easy and efficient. The rubber seal and stainless steel breathing component lets only the chilled drink flavoured with garnishes like fruits and herbs to be pored into the glass making your beverage even more enjoyable.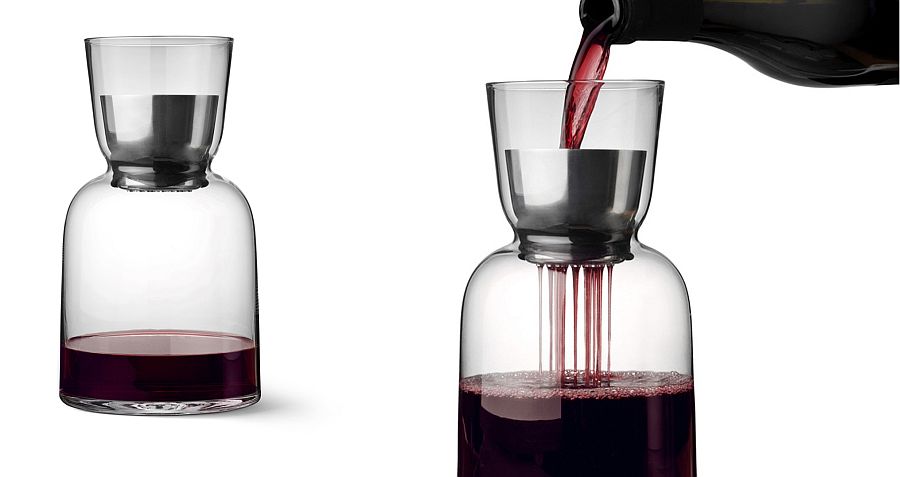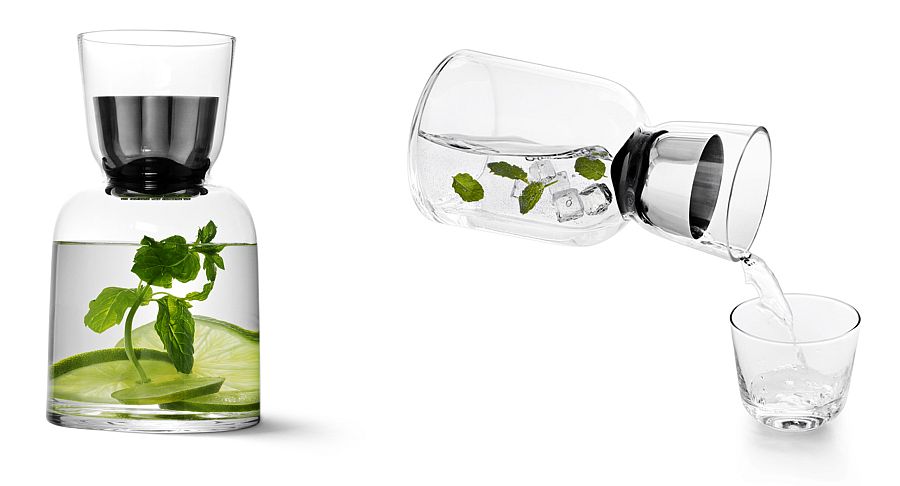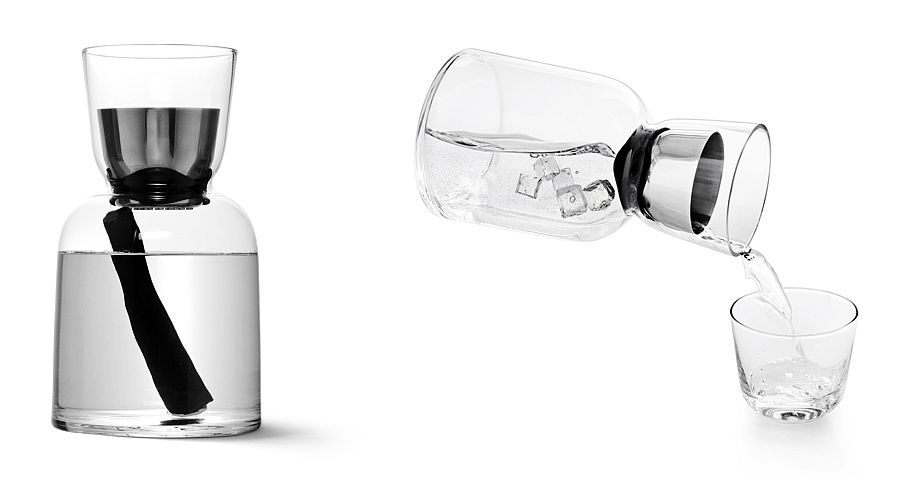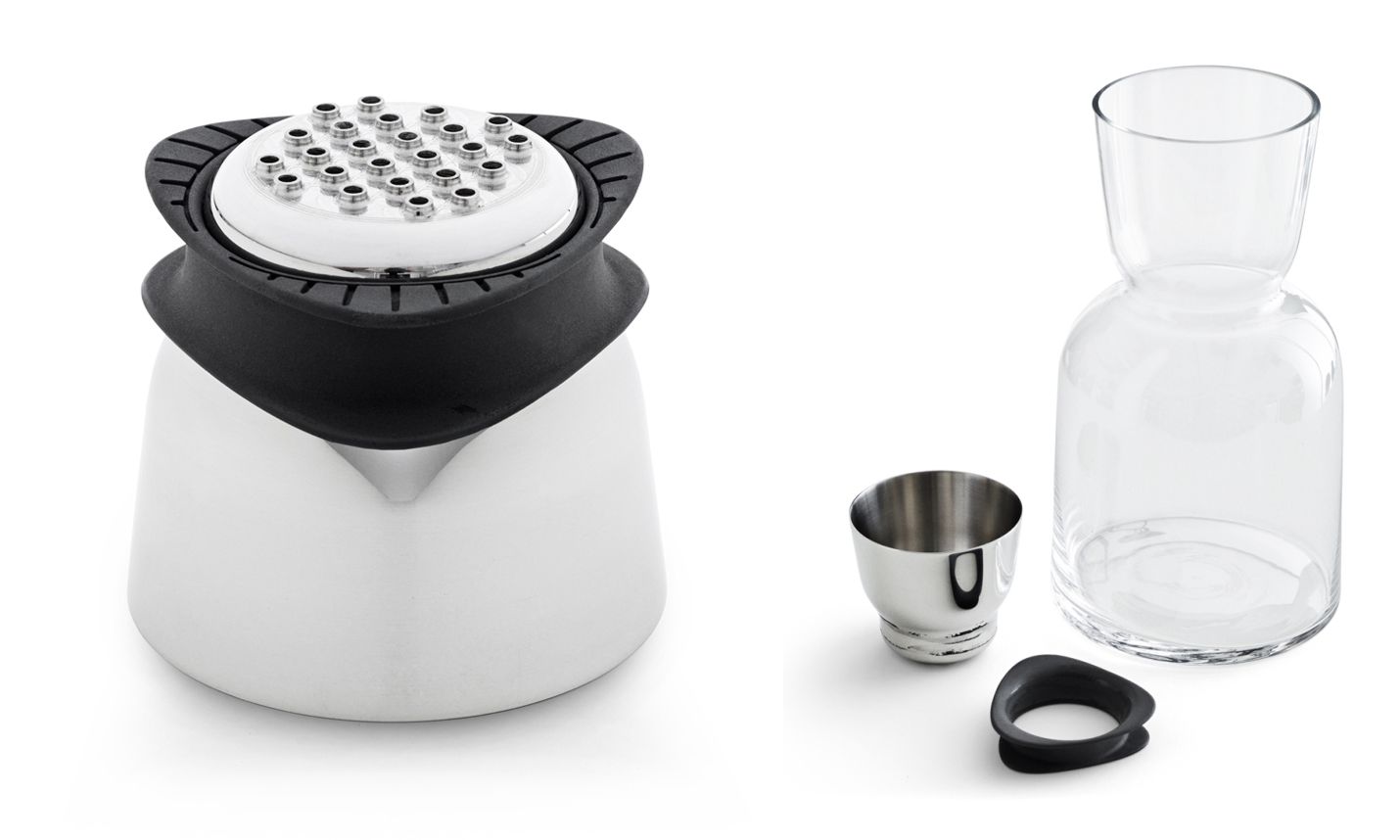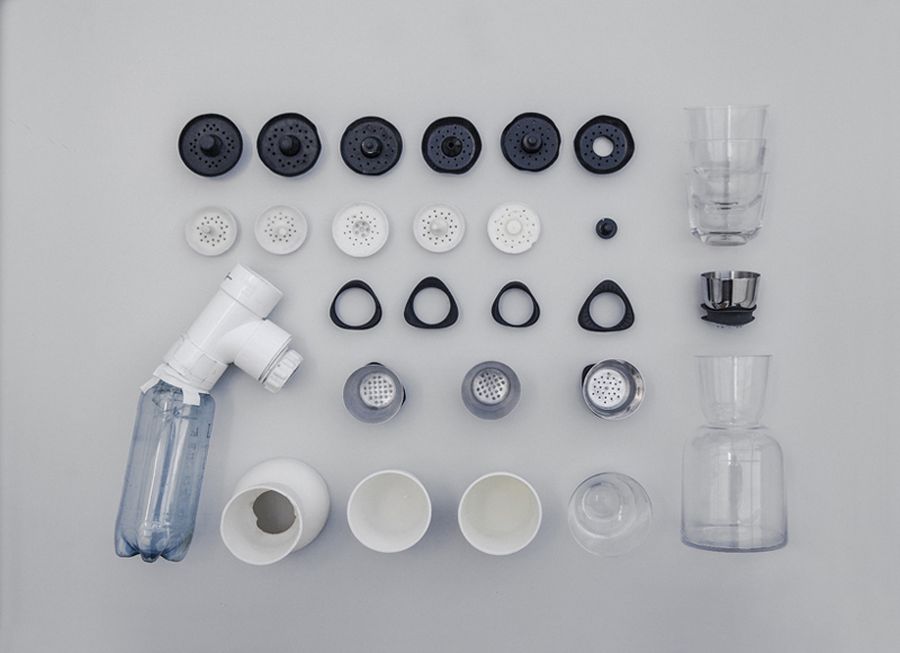 Via: Mocoloco