Rooftop revelries are common during the summertime. But as the winter season approaches, all those rooftop bars with skyline view gets shut down, because of frigid temperatures and extreme weather conditions.
However, The Envoy Hotel in Boston, has found an appropriate solution to this problematic situation. Hotel will be opening up a bunch of plastic igloos in their Lookout Rooftop & Bar, which will allow rooftop drinkers to enjoy their cocktails outside without having to deal with the extreme cold weather of Boston.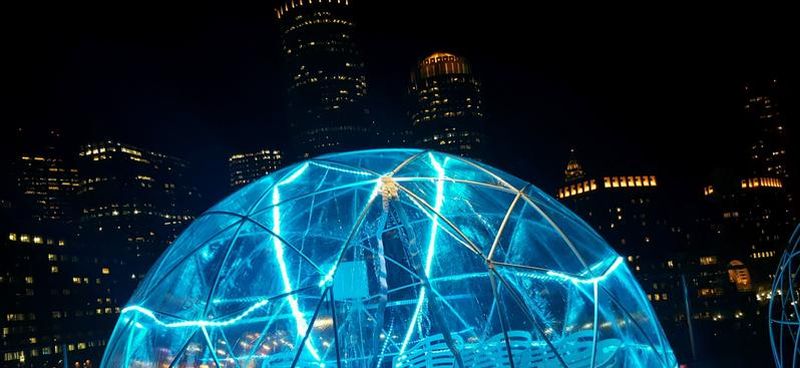 According to the hotel's Facebook page, the igloos will be heated and lit with neon-colored lights, with seating space inside. The hotel will be installing six igloos altogether, and they will be electric-blue spheres, with chairs and small tables inside.
Each igloo will offer comfortable seating for eight to ten guests. Drinks will only be served in the igloos on Thursdays, Fridays and Saturdays from 4 p.m. to 10 p.m. When your drinks will be getting low, you just flip a switch and a red bulb will light up, letting the server know about your requirement.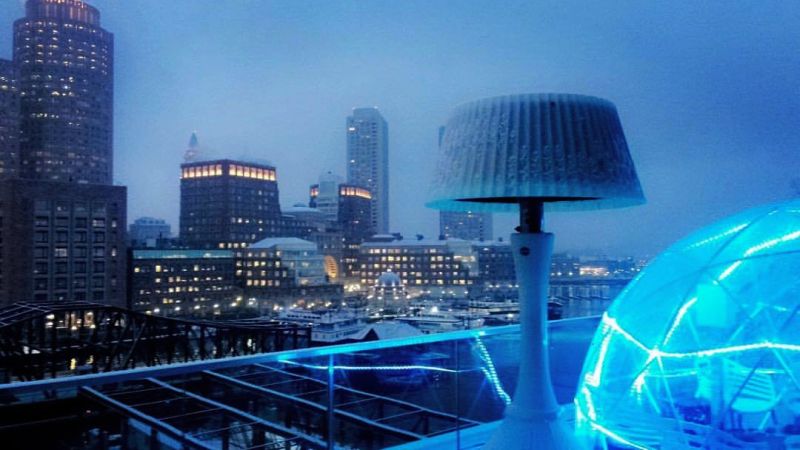 Entire setup closely replicates 230 Fifth in New York, where such rooftop igloo bars are operational and quite popular. Now, the rooftop drinkers can enjoy their drinks, without bothering about the cold weather.
Thankfully, the only thing chilled will be their drinks.
Via: NBCBoston