Now day's leisure time with family has increased due to five-day working schedule, hence more and more people enjoy leisure activities with family. For a happy family, leisure activities are a must, and most of family outing are all about eating. So, Ooino mini refrigerator is designed with the concept of movable leisure that guarantees you those priceless moments every time you plan any such outing with your family or friends.
Ooino is a two in one mini refrigerator, designed by JaeYoung Kim, which can be used as a mini snack refrigerator at home and also a picnic-bag or icebox outdoors. This modern appliance has a horizontal layout and functions exactly like most of the fridges, ensuring you of pleasant outing with family.
Ooino has a detachable body that makes it fully portable – you simply have to separate it from the rechargeable stand if you want to carry it out with you. When at home it works in combination with the rechargeable stand that supplies power to the body and also charges the battery. All controls like door lock set-up, inner lighting set-up, temperature control, sterilization and quick cooling lie in the wooden door lid of Ooino.
Its upper surface provides ample space and can serve as a table to hold your crockery, when you're out having fun time with your family. This makes it a wonderfully appliance for your outdoor picnics, plus its quirky design will seamlessly compliment décor of your home.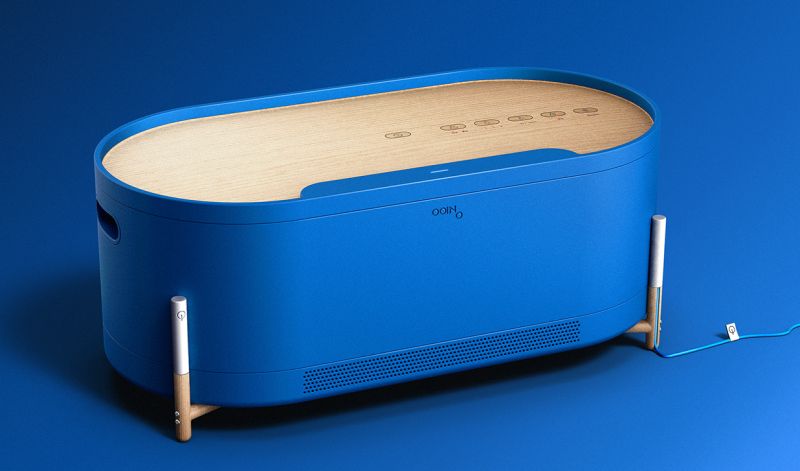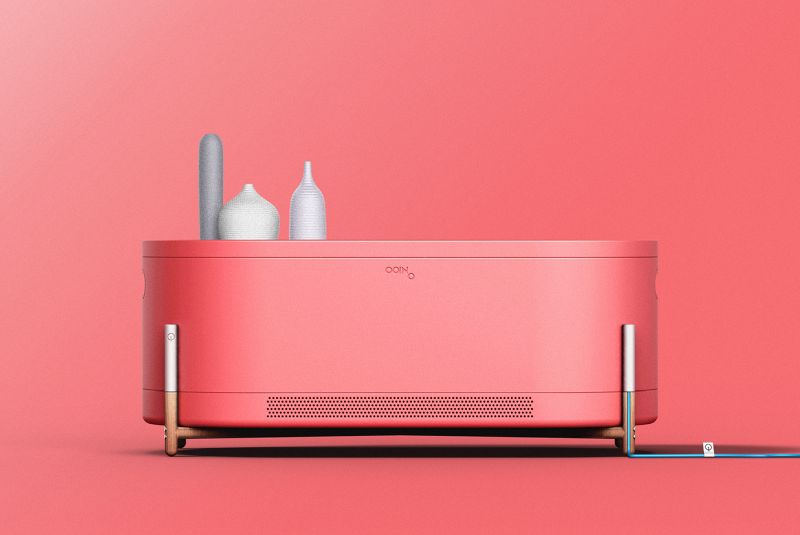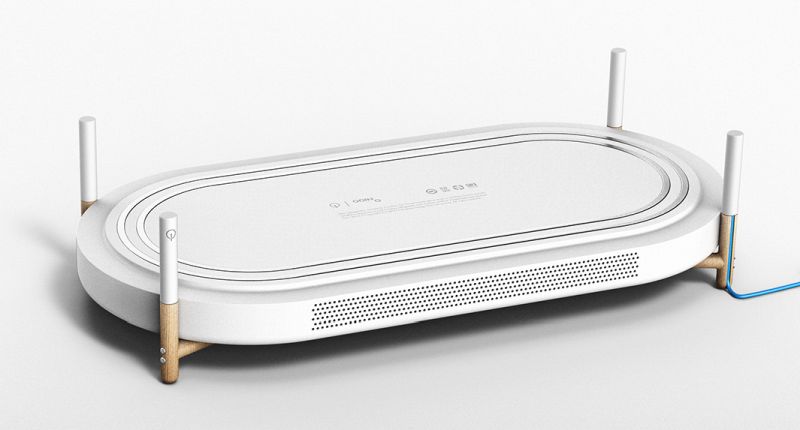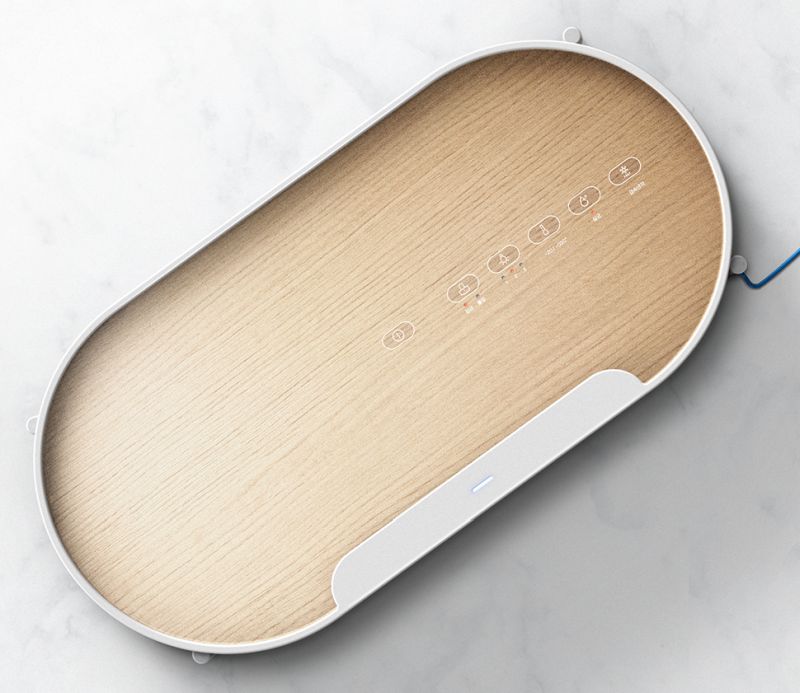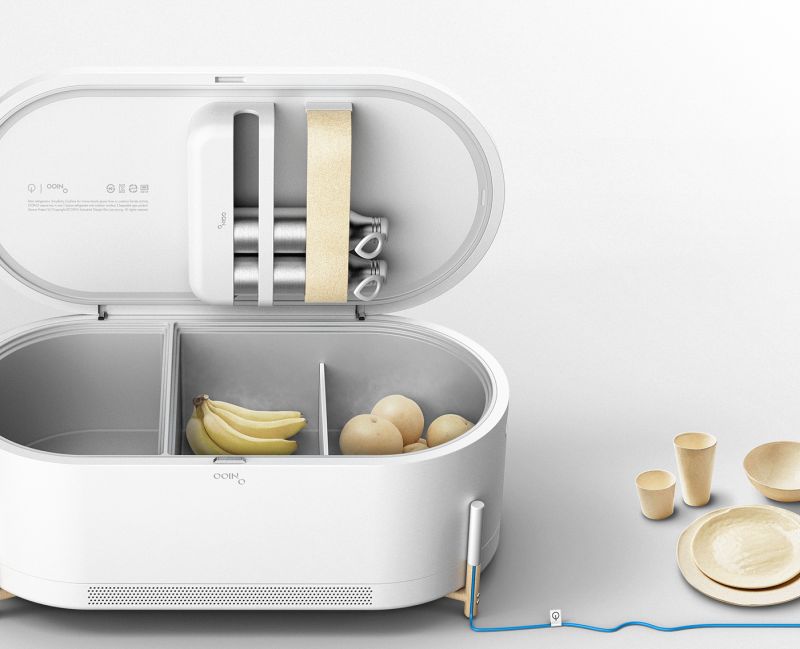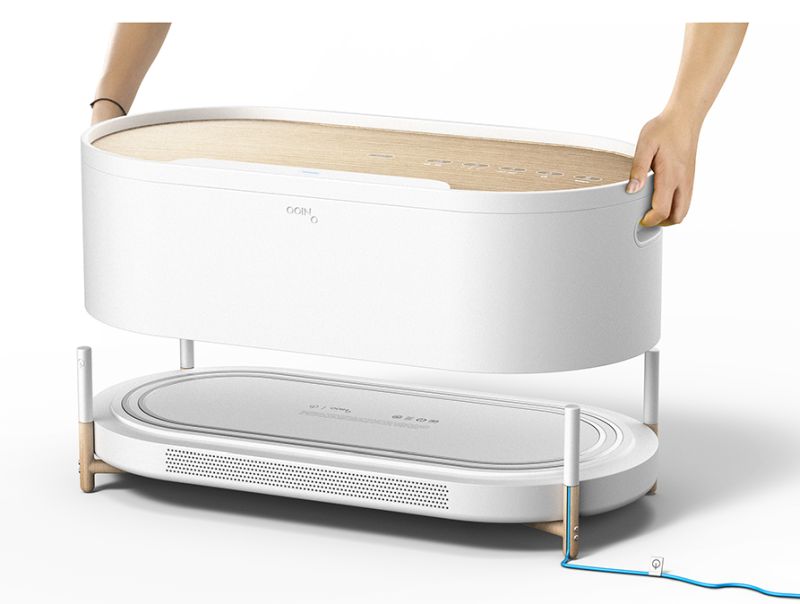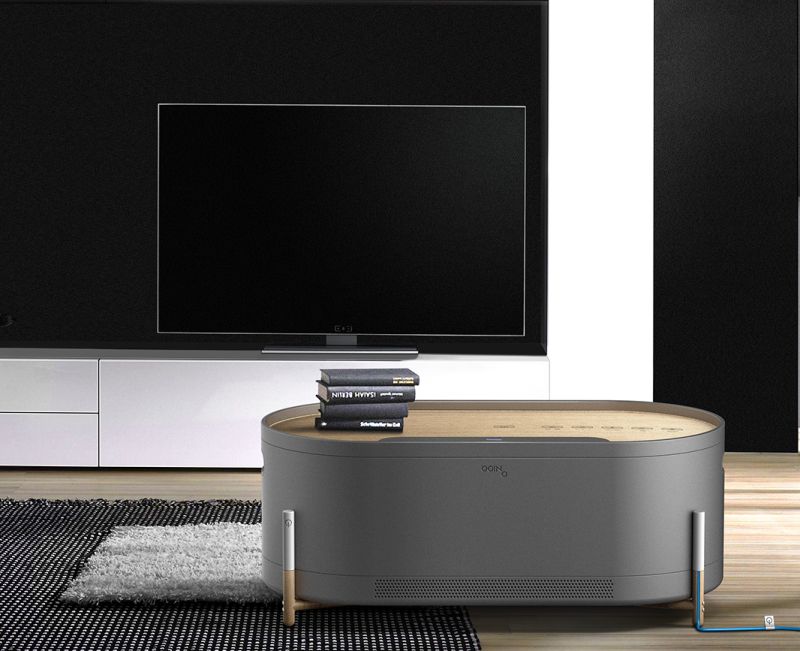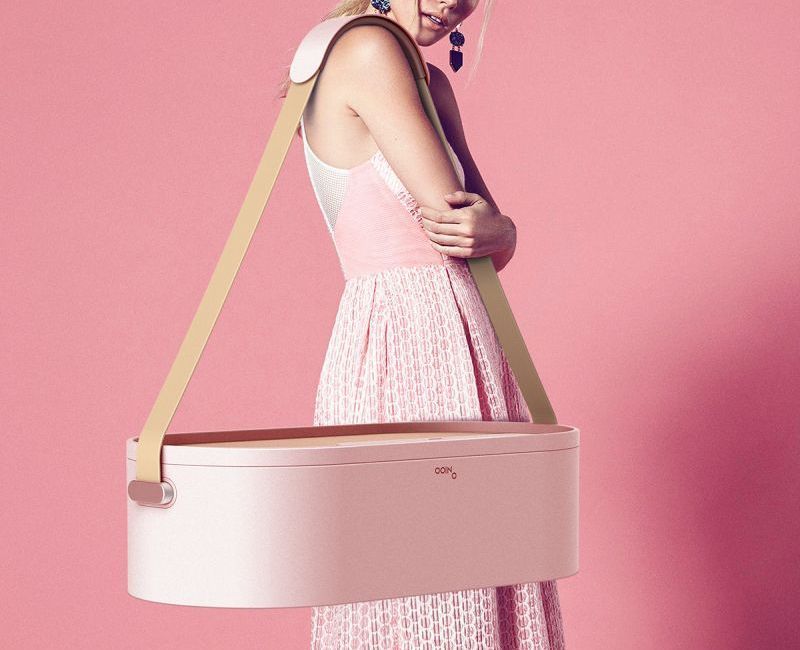 Credit : Behance