If you want your guests to never forget the experience they've had in your bathroom, then it's just fitting to install the Axor Starck V transparent faucet and leave it to do the rest. The transparent faucet will inevitably draw attention to the fascinating water vortex display within it.
Created by designer Philippe Starck for Hansgrohe, the highly artistic and functional faucet is a unique take in the realm of basin mixers. Made from organic crystal glass, the sustainable faucet offers a niche experience of witnessing water swirl and fall freely down into the washbasin.
The transparent, organic aesthetics of the Axor Starck V Collection allow the faucets to fuse amicably with the surroundings. Good to be installed in the bath or kitchen, transparent faucets like this one are user-friendly and efficient.
Featuring an open, rotatable and detachable handle the faucets are really easy to operate. One can buy the Axor Starck V transparent faucets and enjoy the sight of swirling water inside the body of the faucet.
Axor Starck V Collection was on display at the 2014 Milan Furniture Fair.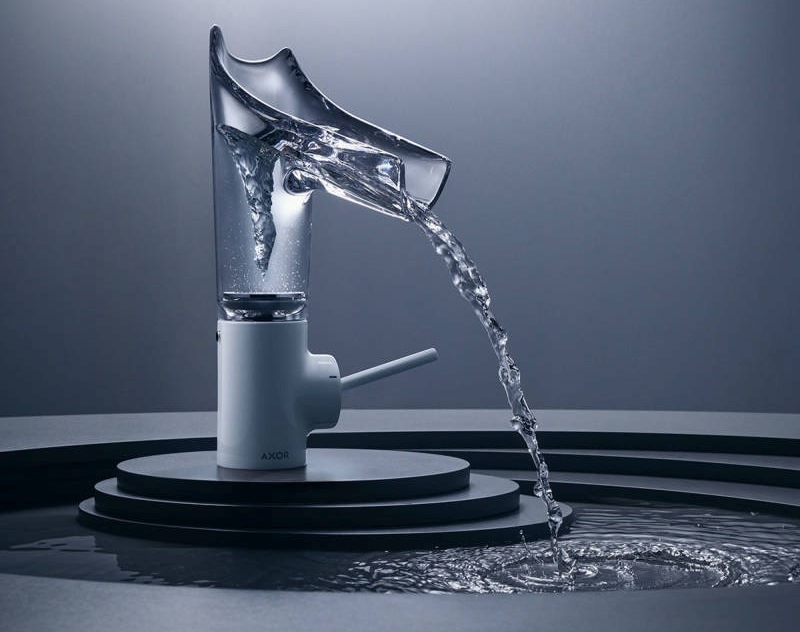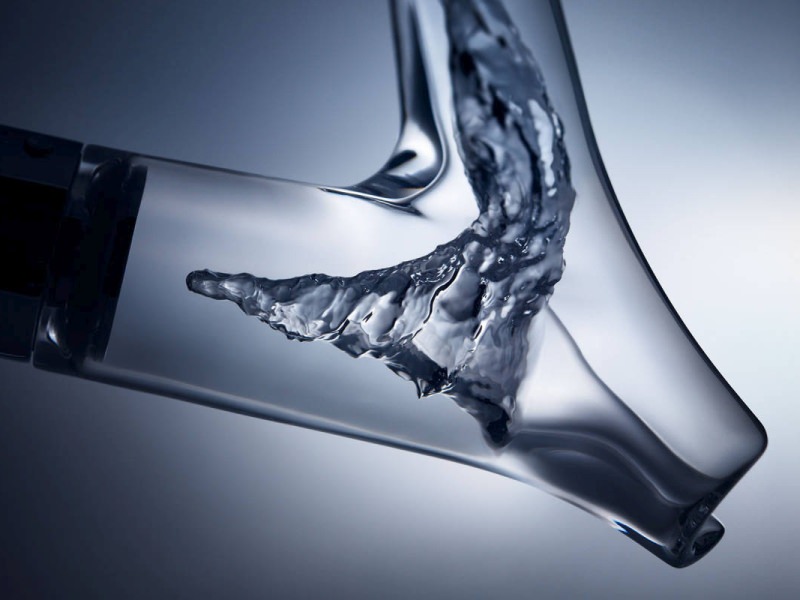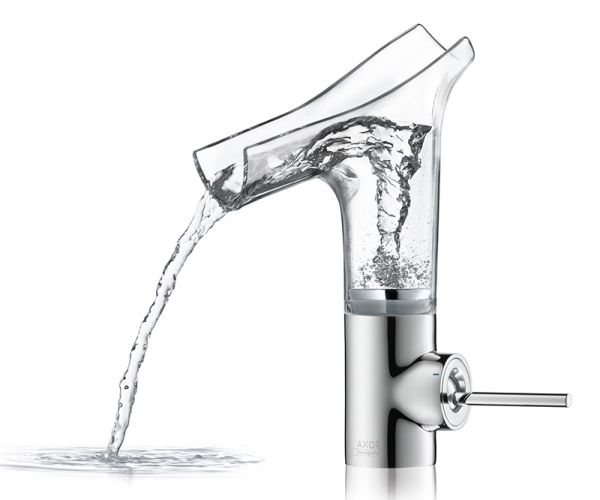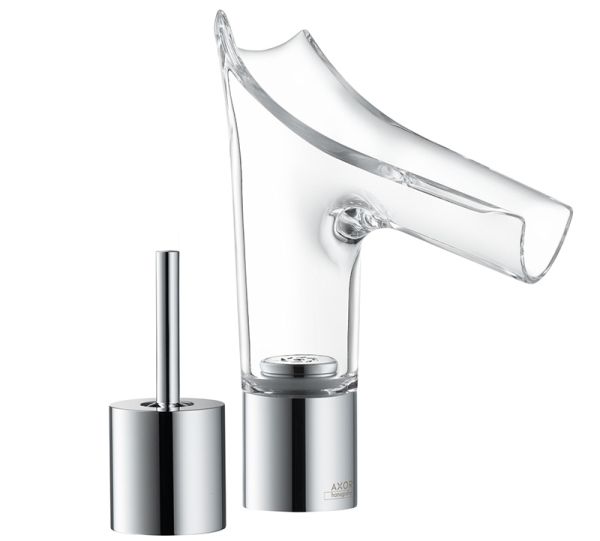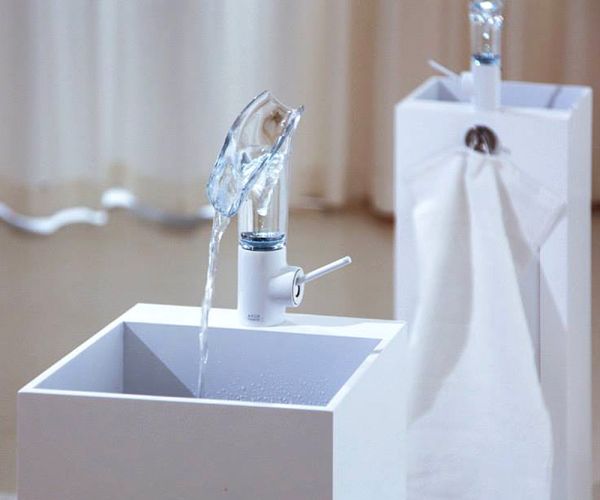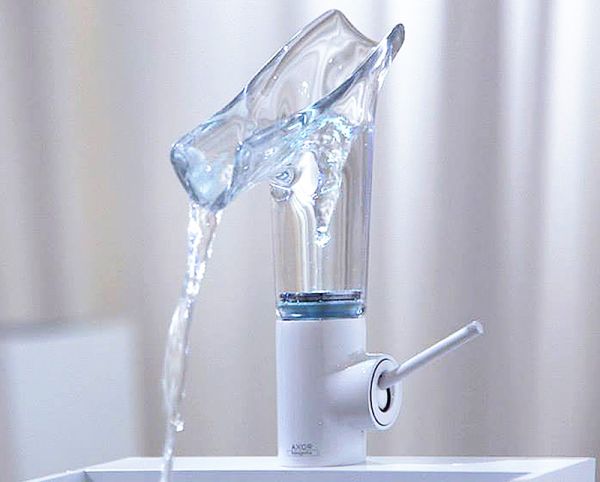 Via: IfItsHipItsHere