Turn your room into an adventurous space with the unique gorilla-shaped chair. Georgia-based designer cum craftsman Robert Brou has crafted the splendid Gorilla Chair for those who love monkeying around all the time. Groovy structure of the chair in shape of an animal makes it a timeless piece of furniture that will be enjoyed for years to come.
It is hand-sculpted from 4-inch thick poplar lumber that is further laminated with ebonized black lacquer finishing. Its polished structure makes it idyllic furniture for any living room or playroom. All edges are rounded smoothly with its continuous framework, reflecting the fine craftsmanship of the designer.
With its masculine fore-legs and small hind-legs, the chair appears as if the gorilla is ready to attack. This animal-shaped chair will certainly be loved by people of different age groups from children to adults due to its playful design. The Gorilla chair not only offers a practical seating but also doubles as exclusive home decor object with its unusual ape-like aesthetics.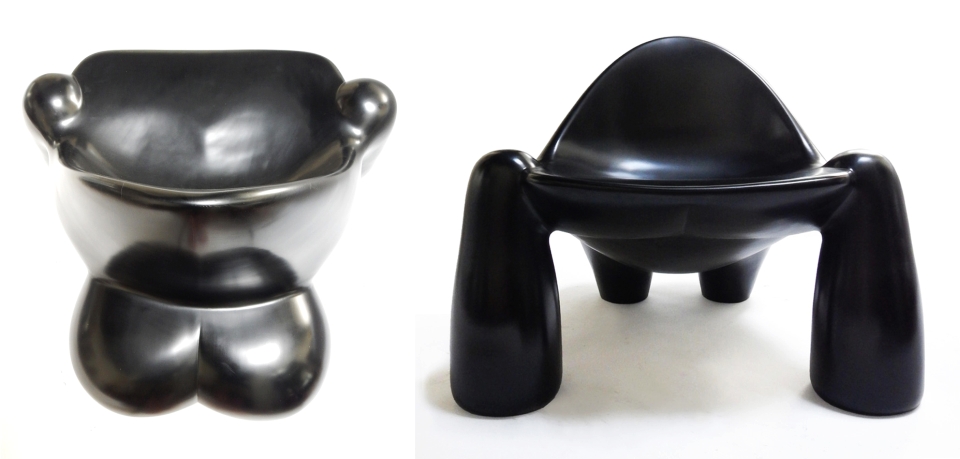 Credit: Contemporist