'Drop Box' by Spanish design studio In-Tenta is a movable, Eco-friendly hotel suite that can be installed just about anywhere. This innovative cabin is the latest addition to their 'Drop Microarchitecture Collection', and is being much appreciated by those who love getting outdoors, but don't quite want to sleep on the ground or go through the process of camping.
The collection features micro cabins that can be installed in resorts and small hotels, with the possibility to expand the number of rooms. Designed to be temporarily mounted in any natural setting, Drop Box is an ideal option for environment conscious people, as it has minimum impact on the natural ecological settings.
Read More: Capsule-shaped Drop XL is self-sustainable cabin for travelers
Simple in design, Drop Box is crafted in two different sizes, smaller version can comfortably house a couple and the larger one is fit for a family of four. Each cabin features one or two decent size bedrooms, a three-piece bathroom with a panoramic shower.
In addition to this every module comes with an attached outdoor patio for enjoying the scenic beauty in open air. While, a large floor to ceiling glass front helps its users to connect with the natural surroundings in a better way.
Each Drop Box module is manufactured off-site and is created using mostly wood. Which apart from giving it a warm ambiance, also helps keeping the construction light enough for easy transportation and extraction whenever desired.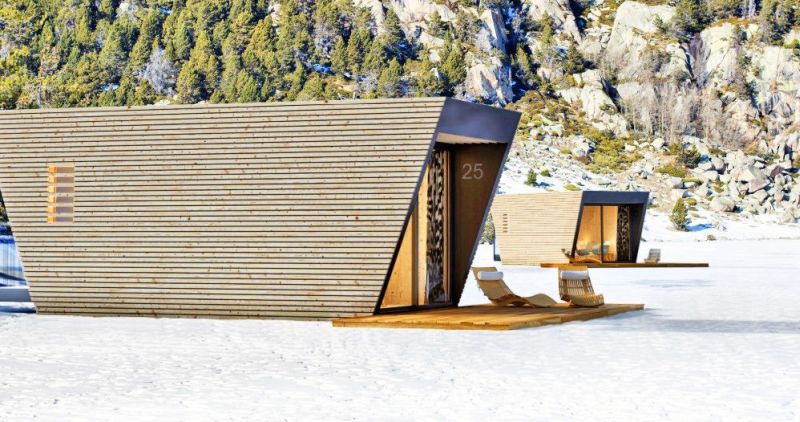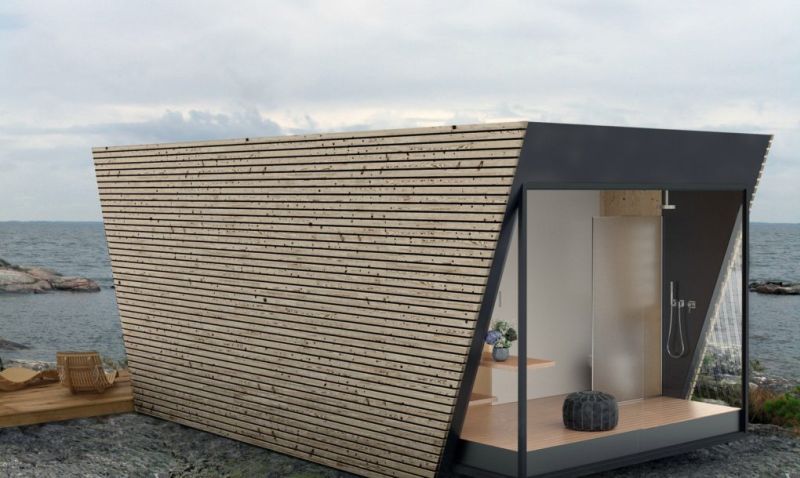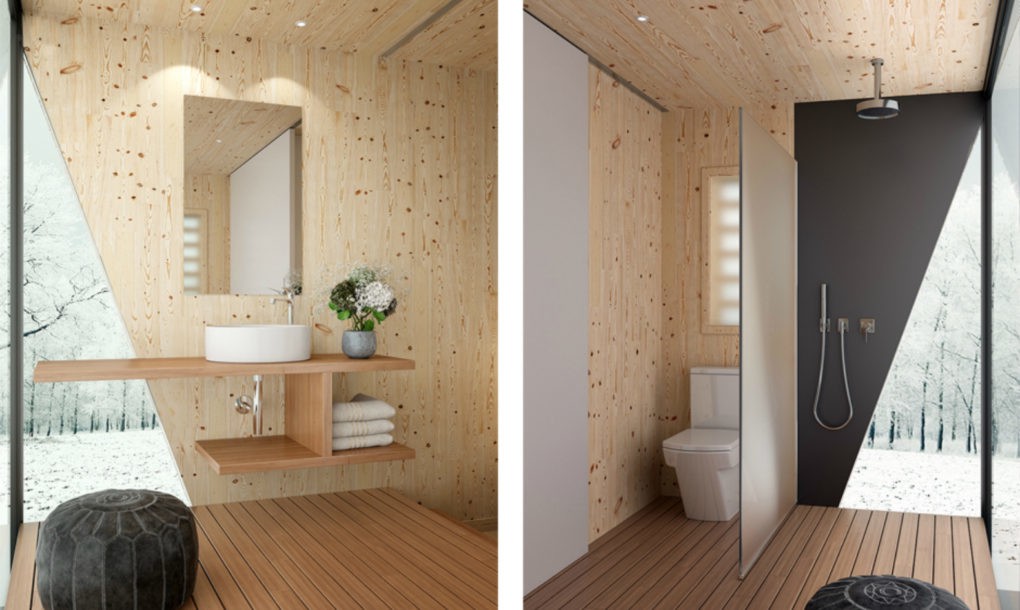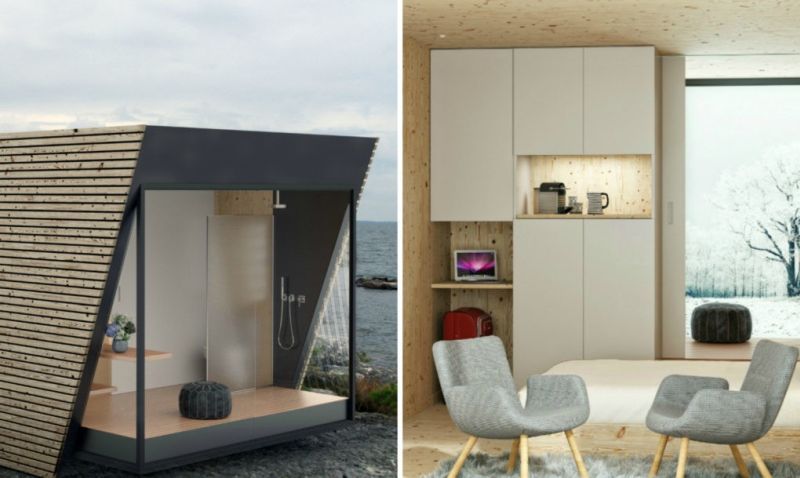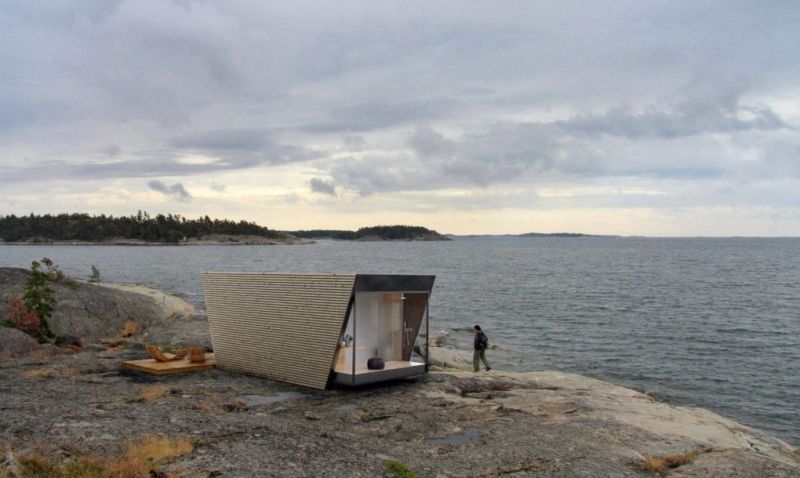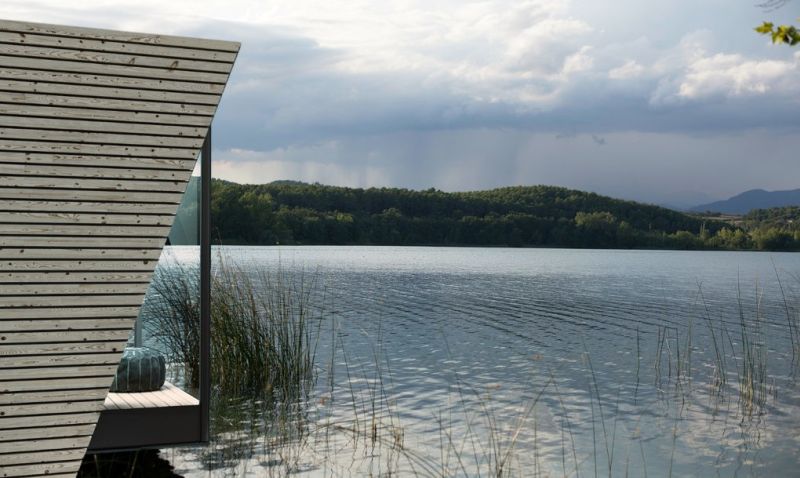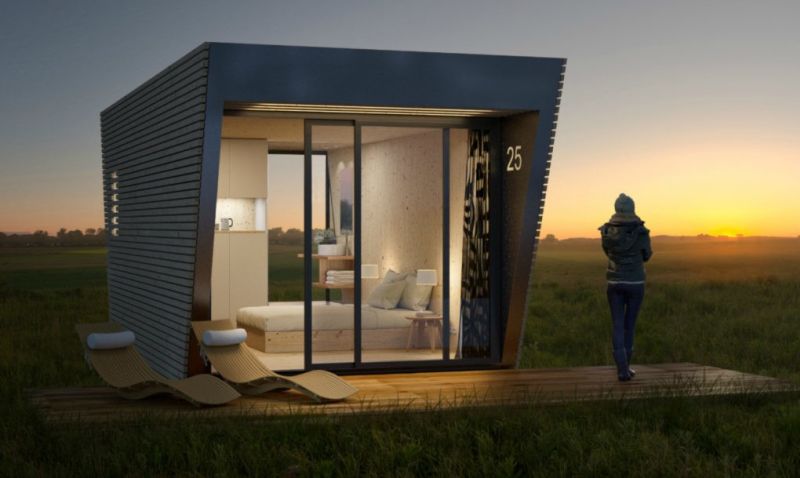 Via: InHabitat