We have conventional showers at homes, but here we put the limelight on a passive solar shower at Channel Rock, Canada. Channel Rock is an energy-sufficient and permaculture ecoVillage located on Cortes island of Canada.  It features a solar shower compartment built from wood and wattle, situated in the midst of mesmerizing greenery to stun people coming here.
The water tank installed behind the shingled wooden tower gets energy through the solar panels at its left side. Besides getting heated directly from the sun light, the storage tank also uses a convection heater (known as thermosiphon) to heat up water. The solar panel is used to collect energy for thermosiphon and move water into an insulated water tank at the top of the shower compartment. This solar powered shower can even heat up water on grey days.
This solar shower offers exceptional experience of taking bath in open air surrounded with greenery and fragrant blossoms. Its wooden structure and solar credentials make it a green and sustainable design.  The best time to enjoy this open air shower is during the hot summer days . This shower inspires mankind to be conservative and not be fully dependent on the power grid.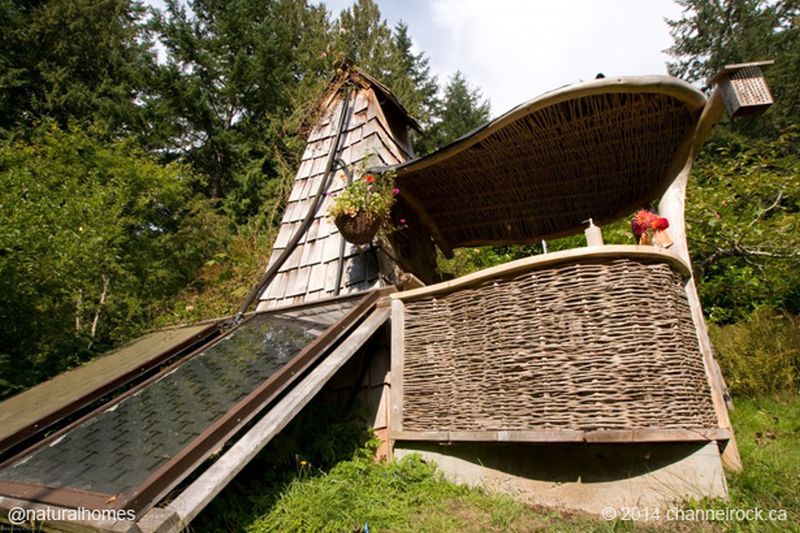 Via: NaturalHomes