There is nothing more joyous than gliding on snow covered mountains during winters. To make it more fun Colorado-based wooden sled makers Mountain Boy Sledworks has designed the latest double kicksled that allows you to enjoy daily snow sliding over thick layer of ice after the snow fall.
It features bright red hand rails, which is ideal for two children to sit comfortably without any fear of falling down. The sled is handcrafted in traditional Norwegian style that reflects sheer simplicity and elegance in its design. It is made from American White Ash wood and different other hardwoods for seating area; the wooden planks are assembled together using stainless steel screws and anodized steel connecting bolts. Moreover, the wood is finished with lead free and UV-resistant oil to protect it from harmful sunrays. Due to this UV-protecting attribute the sled can be kept outside your house without worrying about sun damage.
Double kicksled also comes in another classic version dubbed Colorado Kicksled, which offers seating area for one adult or child. Each kicksled is a one-of-a-kind piece that comes with signature of the sledmaker. You can purchase this amazing kicksled on company's official website for $400 to relish snow gliding this winter.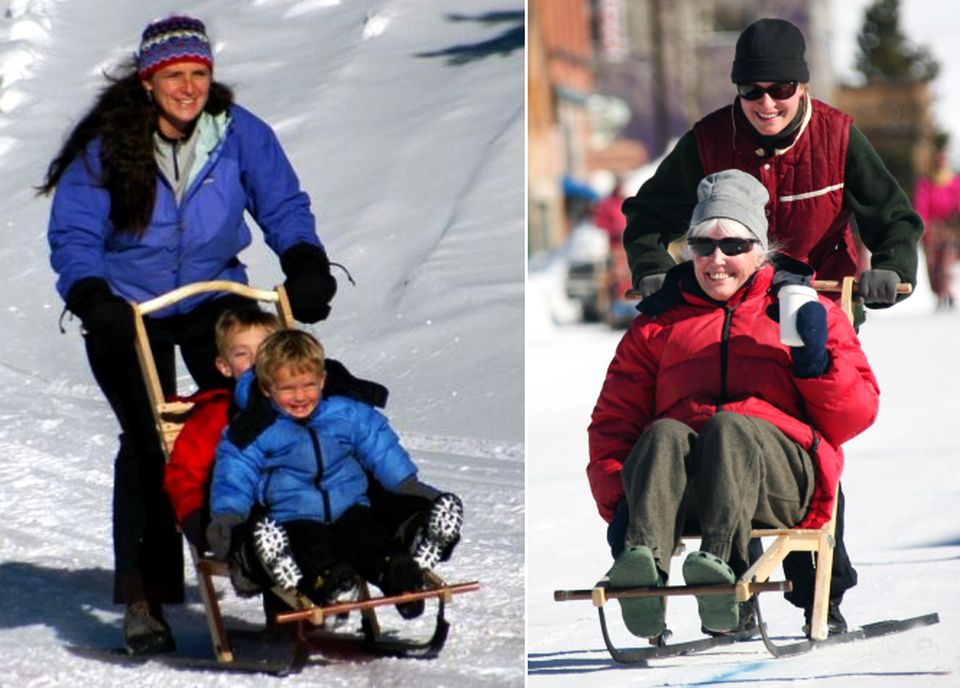 Source: MountainBoySleds