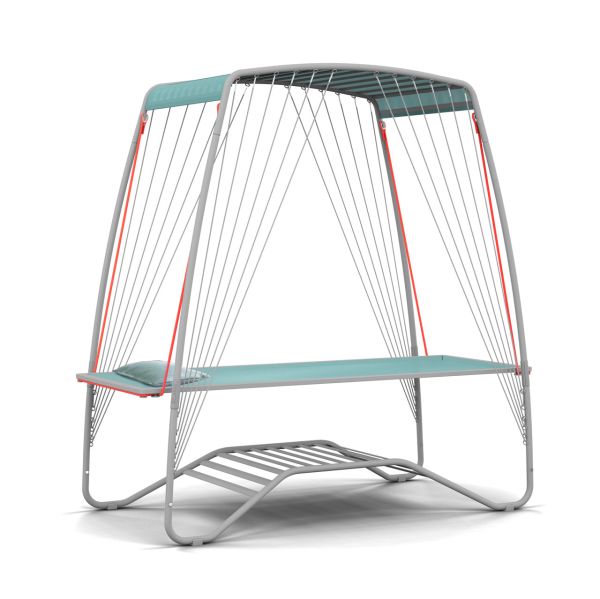 If you are looking for exclusive outdoor furniture to relax and enjoy the springtime to the fullest, then you must take a look at this cool Transamac collection of suspended beds from the French design studio BELANKA. As spring is that time of the year when we  love to breathe in the fragrance of fresh flowers and soak up a little sunshine, these steel garden beds, designed especially for the outdoors, will make your experience even more awesome.
Daniel Le Normand, who also worked with Paris-based design agency Innotech, designed the Transamac outdoor beds for Belanka. Made out of strong steel and finished with an anti rust treatment, this bed makes your relaxing period more amazing with its unique swaying moment. Nestled in the bed with eyes closed, you will feel as if you are floating in air. The bed also features a small raised tablet underneath which comes handy to keep your belongings while you're resting.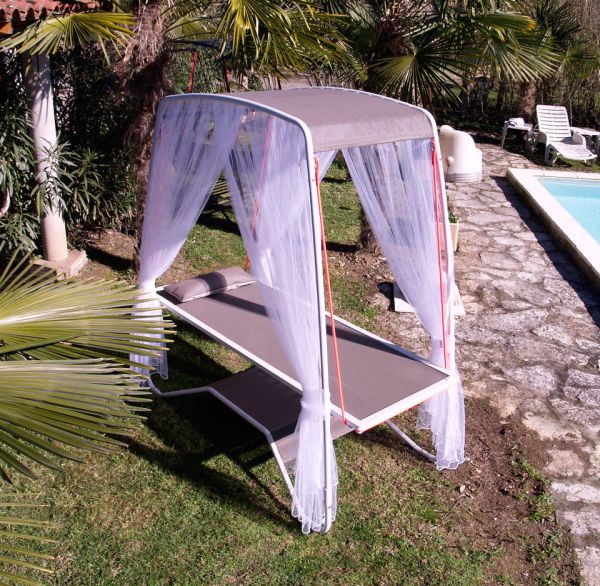 The bed is available in four color themes of hotel, seaside, patio and garden. You also get a bed customized with a mosquito net made of tulle, curtains to confer a romantic image, a sunshade to avoid dazzle and a tarpaulin to provide a waterproofing. The bed measures 201 x 186 x 95cm and weighs 30kgs. The Transamac bed can be installed quickly and easily and its innovative swaying motion gives you a new relaxation experience.
Via: Design-Milk