Who doesn't love a hammock? But what to do when there's no proper tree setup? Don't worry, Eagles Nest Outfitters has the solution for you. The folks at ENO have created the portable Roadie Hammock Stand that doesn't require a hitch – instead it needs a car to secure your hammock. This means you can easily set up your swaying bed for the night wherever you park your car.
Setup
Once you have found a picturesque spot (to hang for a while or for an overnight stay), you can take out the portable hammock stand and secure it under the wheels of your car. Instead of a wide base for support, this system features two towers – each tower anchor under a car's tire to provide firm support. The complete setup takes only two minutes to create the perfect harness for any hammock.
Easy transportation
The roadie hammock stand is crafted from powder-coated steel, and it breaks down into six manageable pieces weighing 56 pounds. When not it use, these parts can be folded to take up next to no space in your car's trunk. So, it's easy for you to take this hammock stand to any desired location.
Who is this for?
It is a perfect outdoor gear for car campers, backpackers, and festival goers. It is best for those who prefer camping near their car. This cool car hammock is ideal for naps, a full night's sleep, or just to use as a lounging chair while enjoying views of the landscape.
Price
You can get this car hammock stand for $200. It might seem to be an expensive gear if you're buying it as an additional camping accessory. But an economical camping gear for those who would like to use it instead of hotels or campsites – though you need to do a weather check before using this hammock for full night's sleep.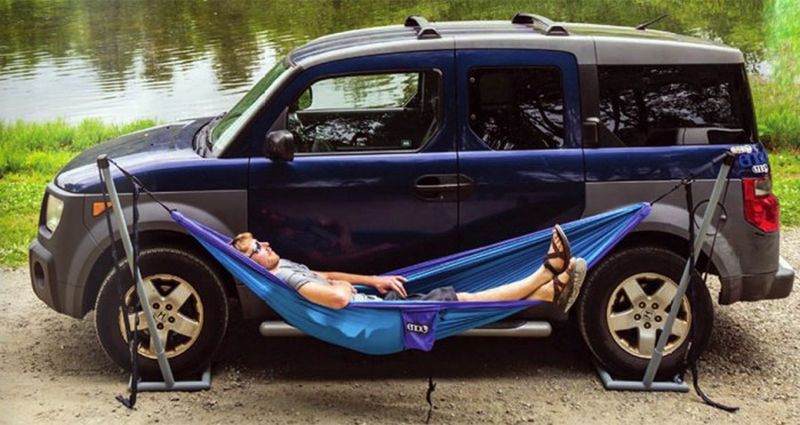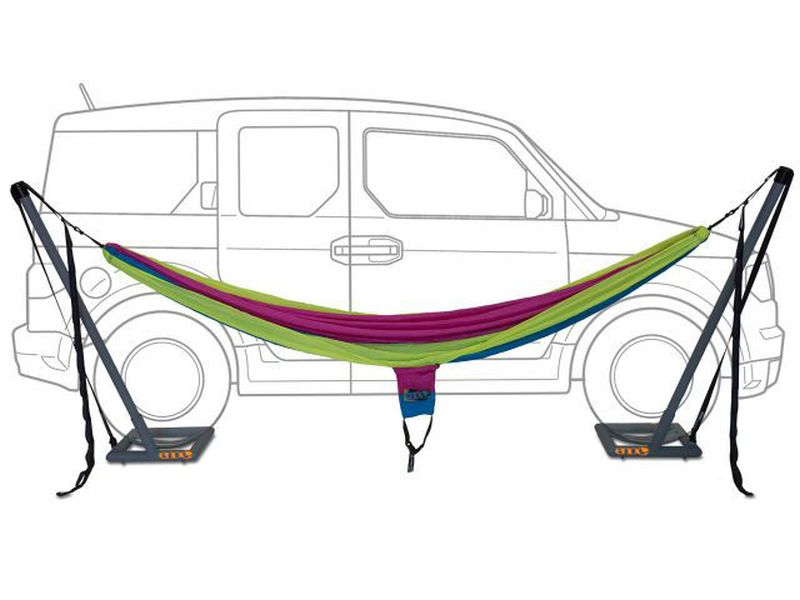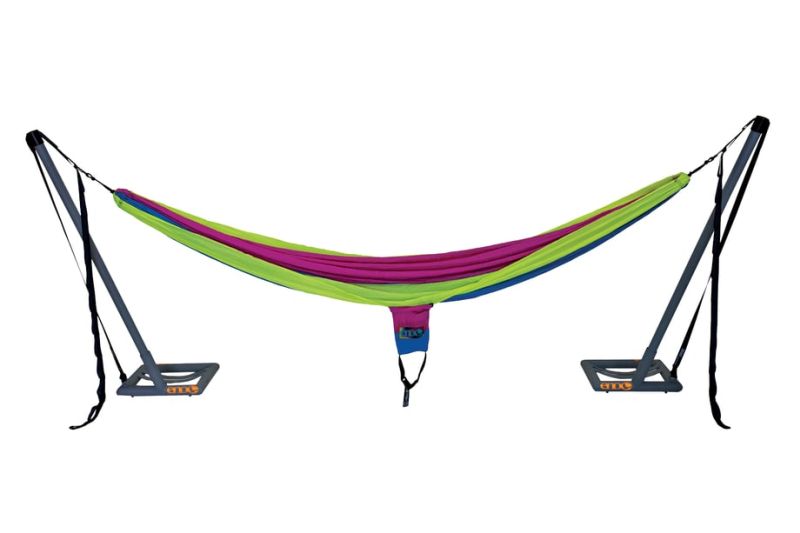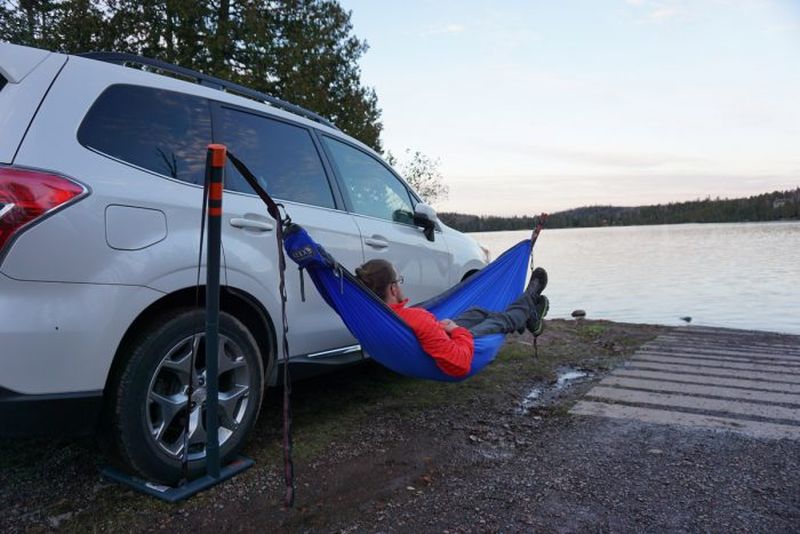 Source: ENO