In the moon valley of Wadi Rum, Jordan, 90-degrees studio team has conceptualized Equanimity house that hangs from the distinct protrusion of rocky mountains. This minimalist house in the middle of Jordanian Desert is designed to form an ultimate connection with the surrounding landscape. The structure is created to unobstructively wedge into the dramatic cliff firmly, without tumbling off the edge.
To provide 'equanimity' (meaning 'even state of mind') to the inhabitants, this man-made architecture suspends between attachment and detachment, forming evenness between mind, body and spirit. The contemporary three-story house has an upper deck that's conceived as a precipice tucked against the rocky cliff. There is also a streamlined, rectilinear meditation mod, which is made out of four platforms of rough unfinished concrete, expansive glass and wood.
The platforms can only be entered through an external staircase at the bottom deck. Living and dining spaces take up the lower decks, whereas the upper deck features a single sleeping area. The lower deck has an open-air searing along with a barbecue and a spa for utmost relaxation. Interior of the house is furnished with built-in furniture without distracting the views.
The glass facade and rough concrete finish of the house play with light and shadows, paying homage to a state of equanimity between the simplicity of orthogonal lines and roughness of the rocks, between expansiveness of the views and internal enclosure, and between the centrality of meditation and fluidity of free spirit.
Overall, the minimalist design of this contemporary house forms a harmonious interplay of man-made architecture and nature, making this place perfect to escape the hassles of daily city life.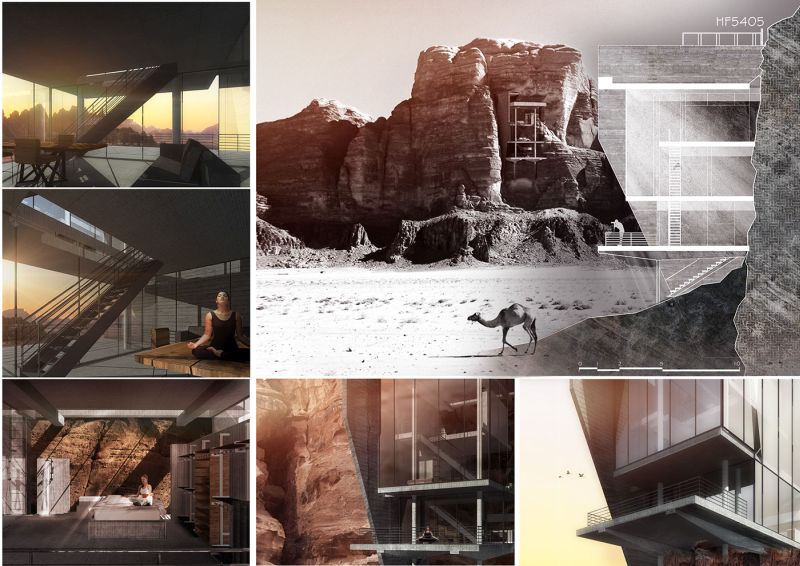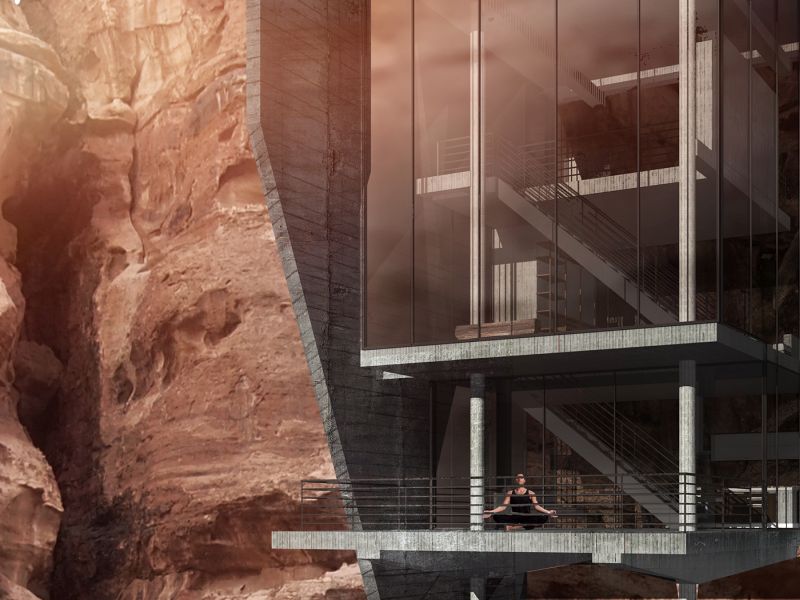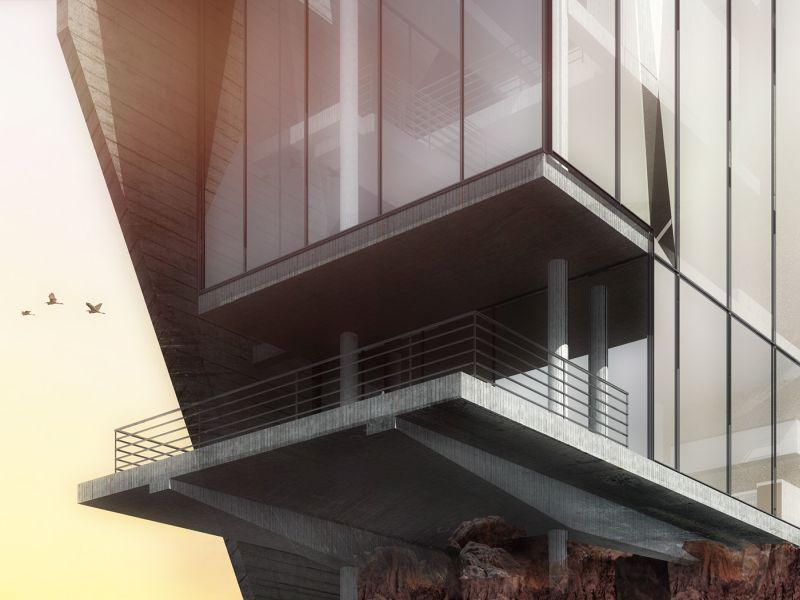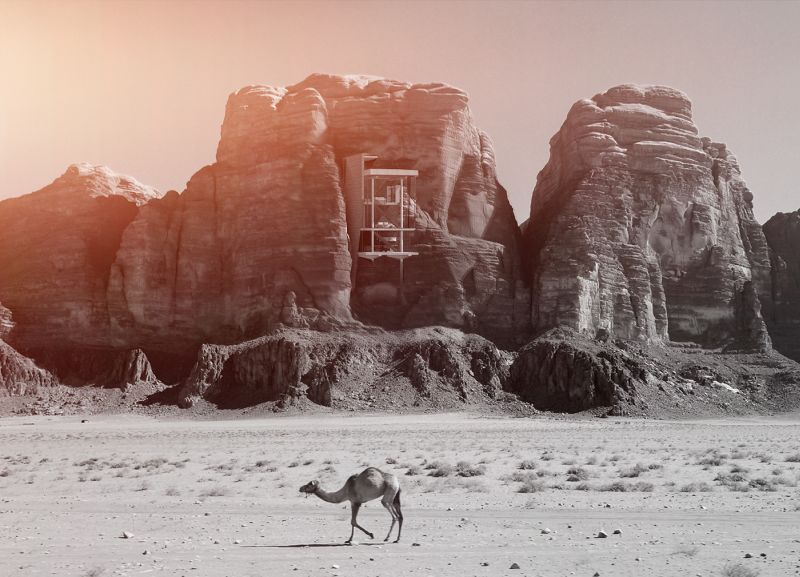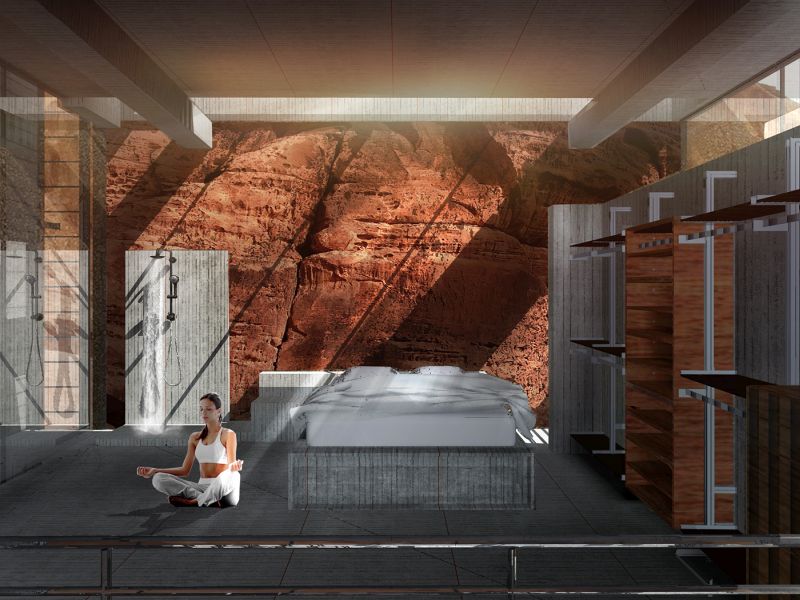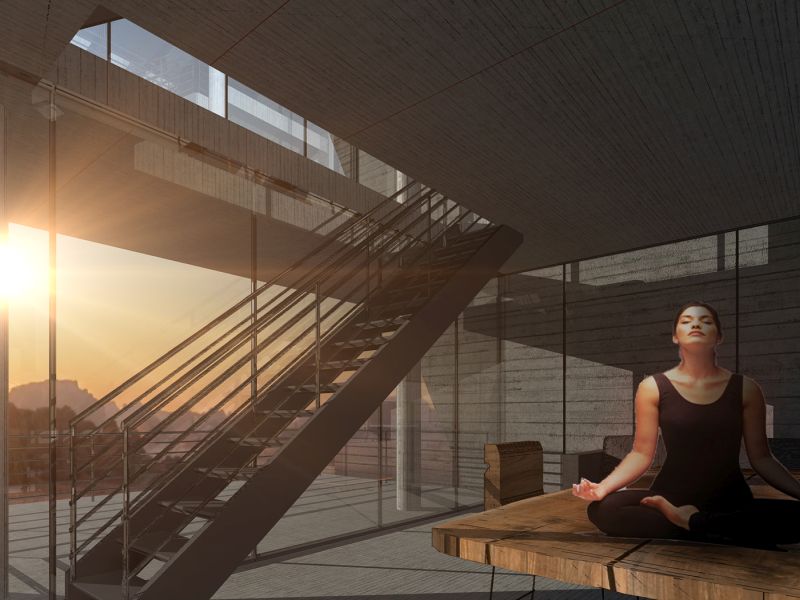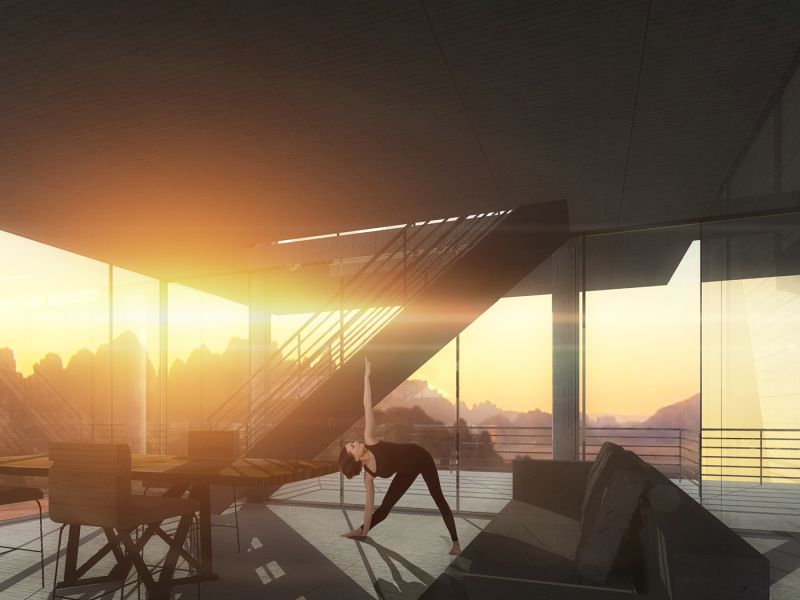 Via: Behance