Car enthusiasts love to show-off their luxury cars in one or the other way. Making in-house garage to display these speedy beasts has become a popular trend among owners of expensive cars. Eric Murphy, US-based 55-year old health executive, is no different- as he has spent $600,000 million on creating a man space that features Ferrari F430 besides the main seating area.
It is located at AutoMotorPlex– a pimped-out garage complex outside Minneapolis and is bought by Murphy for $300,000. He spent another $300,000 embellishing it up with a garage, a 900-bottle wine cellar, gourmet kitchen and a master suite for his wife.
Murphy decided to buy the property soon after he realized that his kids' bikes are cluttering the garage space where his beloved cars are parked. So, to increase the garage space he spent a huge amount on the construction of this amazing car condo with luxury adobe.
The living space on the upper floor includes a 1,800-square feet living area with master suite for the owner and his guests to hang out. Adjacent to the living area, a red Ferrari is parked on an elevated structure that is somewhat similar to Hamilton Scotts' sky garage. On the first floor, a BMW M5 and Mercedes SL550 AMG share space with a slot-car track and two Ducati motorcycles.
The luxury abode perfectly houses Murphy's vehicles and also has comfortable hi-end facilities in all other rooms. The garage is designed brilliantly by the architects to view each car clearly from the living area.
Architects have created an extravagant man space for Murphy to start-off every day while looking over his most beloved car collection.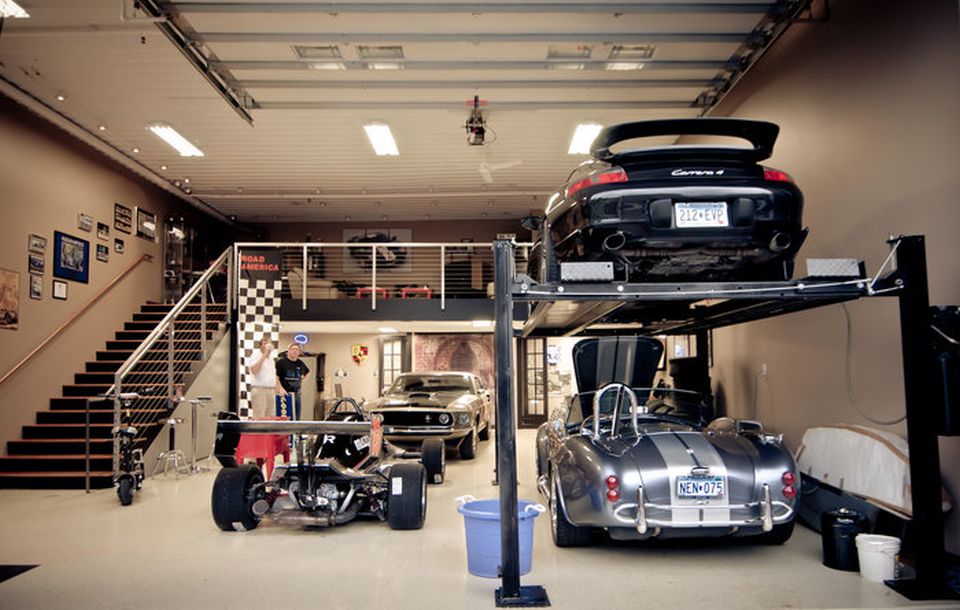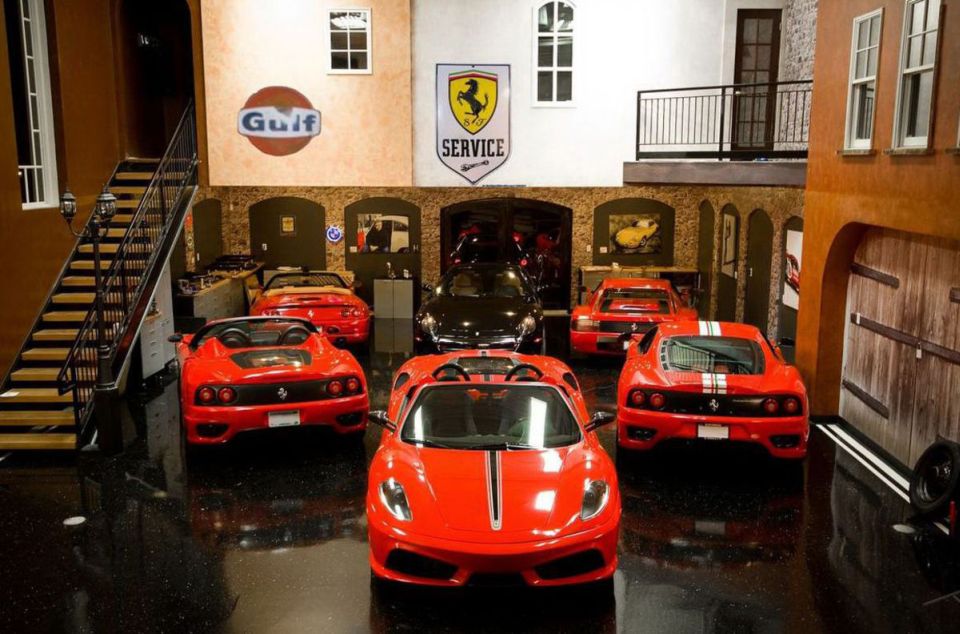 Credit: Bloomberg