Irish furniture designer Joseph Walsh is a master of sinuous forms carved and bent out of wood. This time, the talent designer has created stunningly beautiful Erosion V Dining Table that boasts a curvy form, which is purely sculptural and dynamic. Blurring the line between function and art, this masterpiece is designed to emphasize on the pattern of erosion.
Erosion V Dining Table is a statement piece that displays an elegantly stretched composition, which focuses on solid and negative spaces interacting with each other. The design of the unique table depicts the remains of tree roots, eroded timbers, driftwood, and even rock formations.
While highlighting the form of erosion, the dining table boasts a sculptural base that resembles a layered fluid pattern. Its gorgeous design is surely going to be a talking piece in modern homes. It indeed has a futuristic design that's intended for practical use, while maintaining a stable appearance.
Made out of the combination of burr olive ash, and olive ash, the dining table has been finely handcrafted to achieve the highest quality finish. To enhance the natural appearance of the wood, a white pigment and lacquer are added to the one-of-a-kind furniture piece.
In many respects, the dining table boasts slender and delicate layout, along with the curved elements that form a naturally strong support for the tabletop. In fact, both the base and the tabletop are crafted in a way to appear as if they're made out of one piece. Erosion V is an incredible and creative response to natural forms, meanwhile serves as a functional unit for contemporary homes.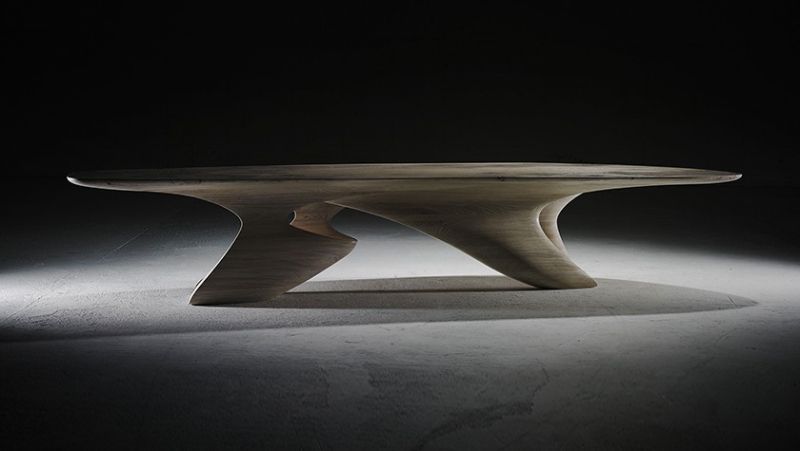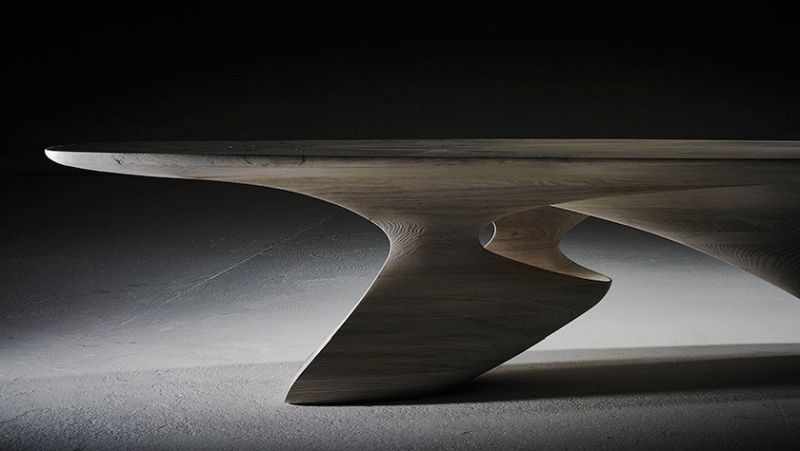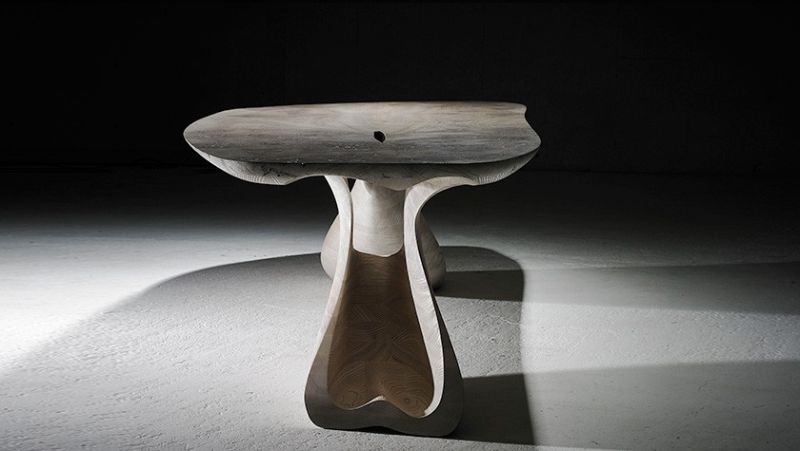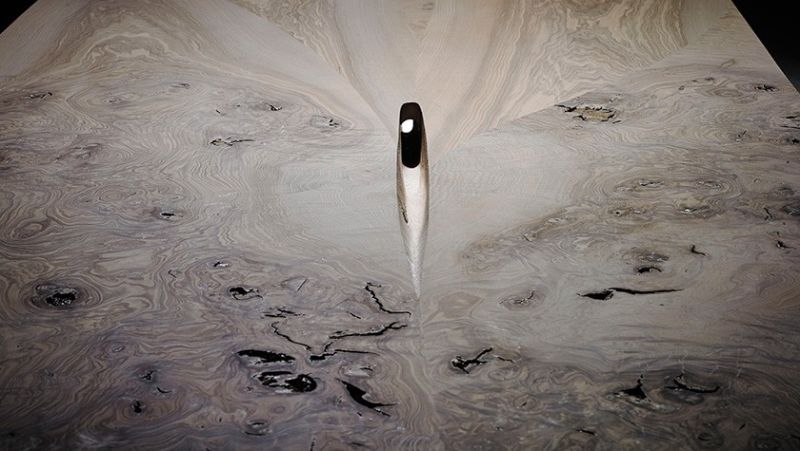 Source: JosephWalshStudio