Do you love exploring untamed natural places that truly describe the beauty of nature? But, the problem with such remote places is that even basic necessities for a living are not available there. To give campers a comfortable place to live in the middle of serene forest landscape of Piešťany in Slovakia, the architectural firm at26 has designed an irregular-shaped cabin.
This bizarre cabin will be nestled in beautiful countryside, overlooking the nearby lake. The exterior of the cabin is covered in black metal to naturally blend with the surrounding landscape. On the other hand, the interior of the cabin is lined in wood including a cozy bed and other furnishings required for comfy living.
It is designed specially to offer privacy as well as tranquility to the inhabitants, meanwhile provides closeness to nature. The project's construction started last year and estimated to be complete by March 2015.
This will certainly be an amazing holiday spot for adventure lovers. Have a look at the images given below to find out more about its aesthetics.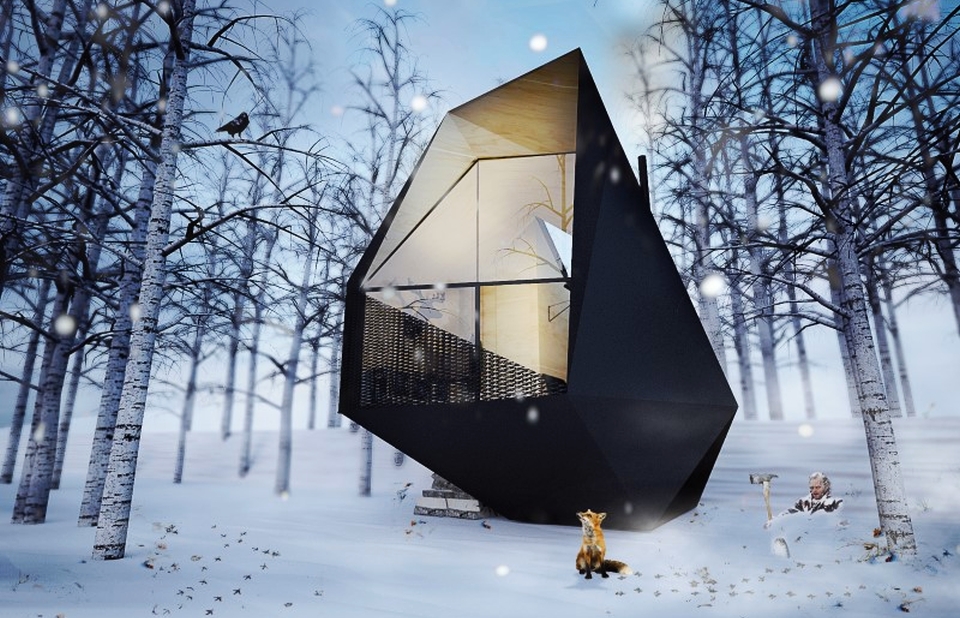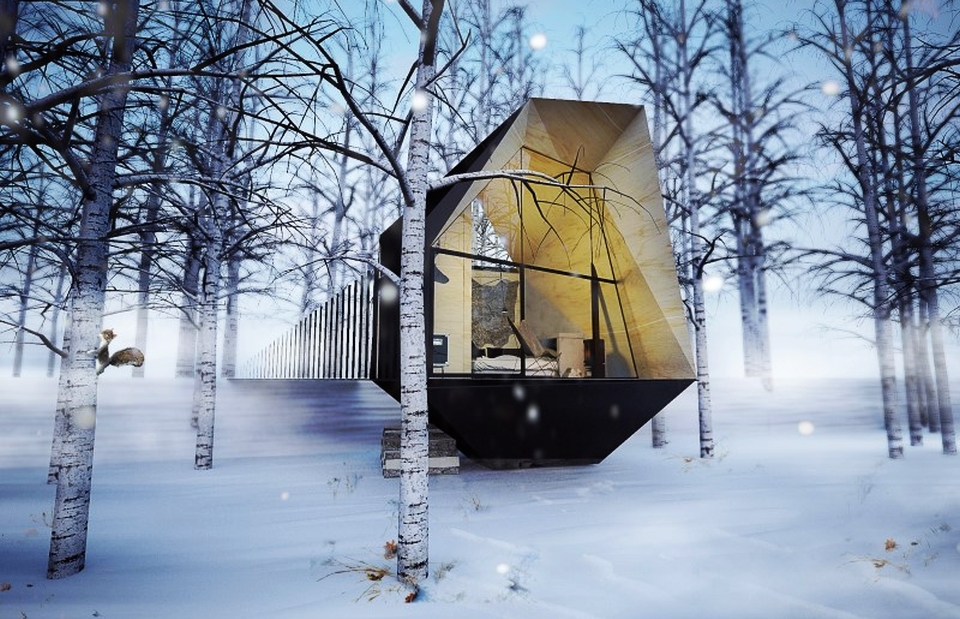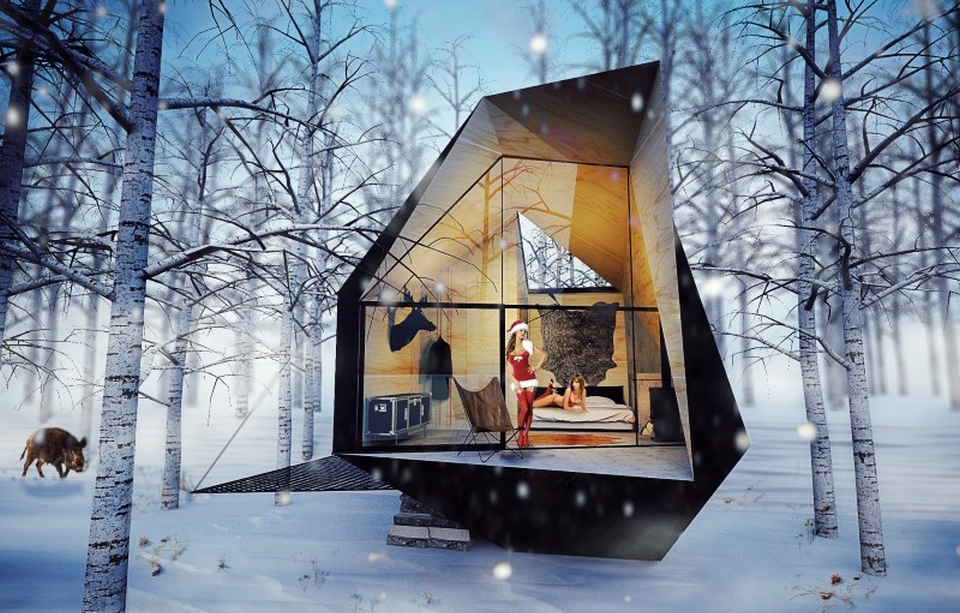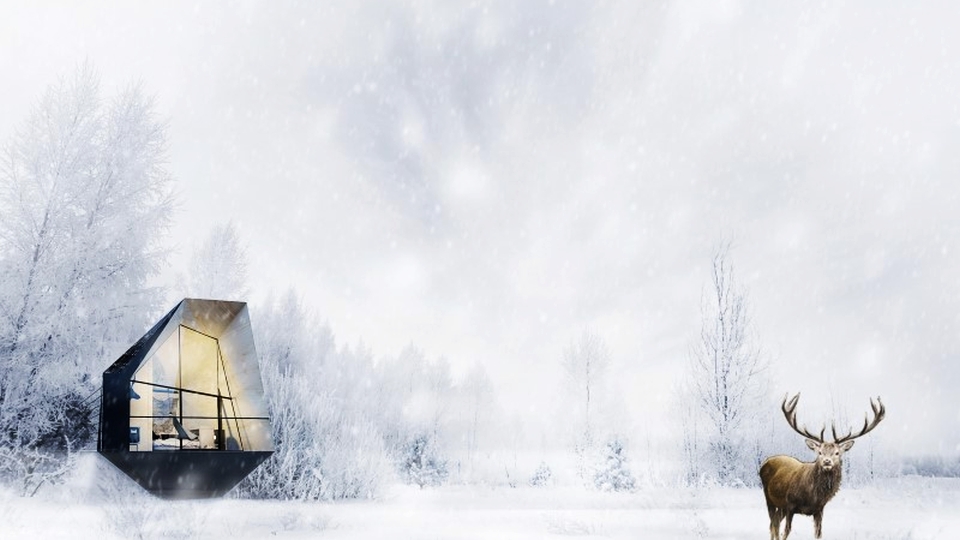 Credit: Archello