The tiny house moment has taken over everyone and people are enjoying living in small houses. Likewise, the 296-square-feet mobile home named Escape Traveler by Kelly Davis and Dan George Dobrowolski is designed to redefine the basic concept of RV homes.
We all know that living 'tiny' means living simple and downsizing the necessities, but this tiny house on wheels is smartly furnished to provide all the amenities to the inhabitants right from bathtub to a full-sized kitchen.
This cleverly designed trailer home comes with a spacious sleeping area for six people. The designer duo has smartly lofted two sleeping areas inside the three-floor zones – central kitchen/dining area, bathroom and living room that also serves as an extra bedroom.
The fully-equipped kitchen/dining area comes with plenty of cabins to store your kitchen necessities. Other appliances like refrigerator, sink, burner and dishwasher are to provide all the comfort, even in a limited space. Across the kitchen is a dining area with over-sized window for letting the residents enjoy natural views while dining.
Apart from the television and shelving system, this tiny house even accommodates a cozy little fireplace. Moreover, a couch in the living room can be turned into a bed for an extra sleeping place for guests.
Also Read: 40+ Most Inspiring Tiny Houses on Wheels
The exteriors are built out of cedarwood, whereas the interior is dotted with recycled maple planks. This tiny house on wheels weighs approximately 10,000 to 12,000-pounds. Therefore it can be transported by any standard pickup truck to any desired location.
It is indeed ultra-modern, luxurious tiny house that comes with climate-control features and runs on minimum power consumption. The base model costs US$65,400, whereas the limited edition one is available for $82,400.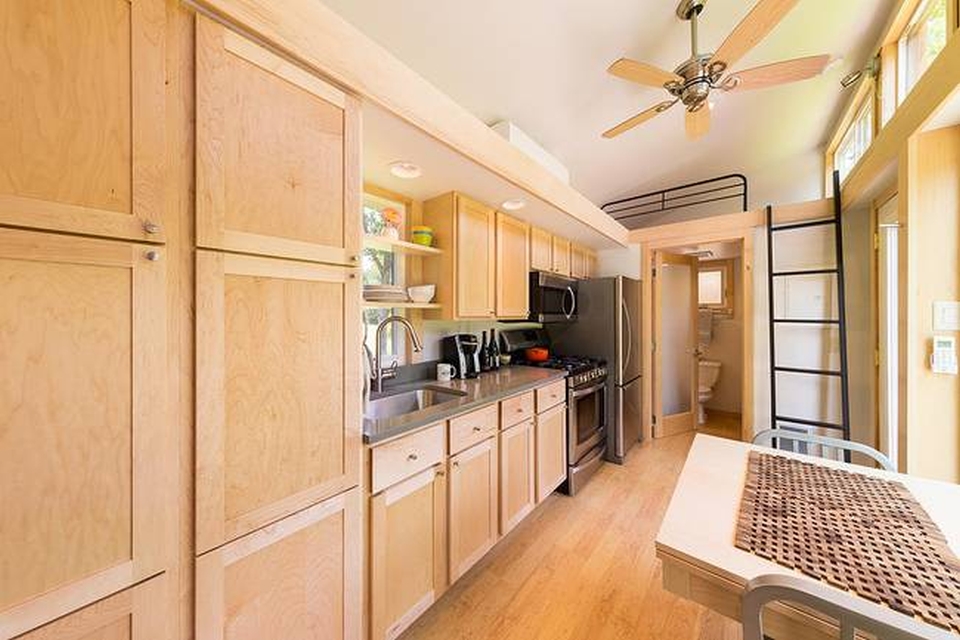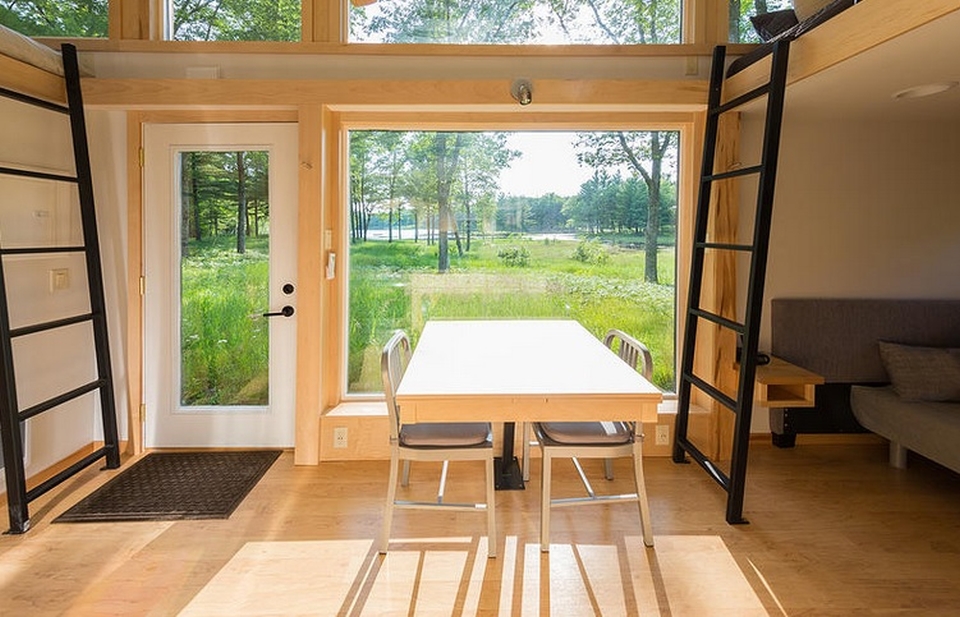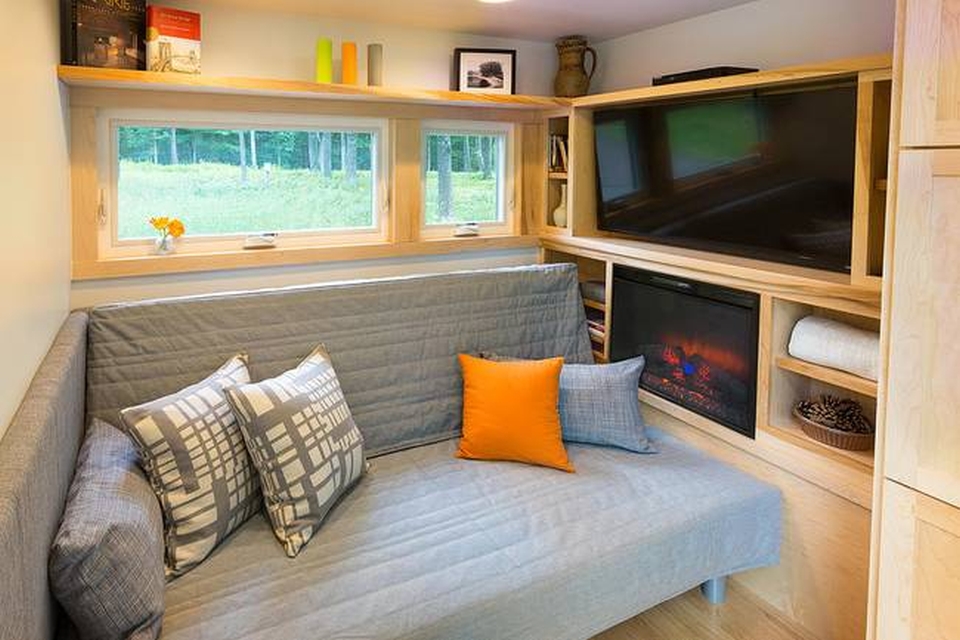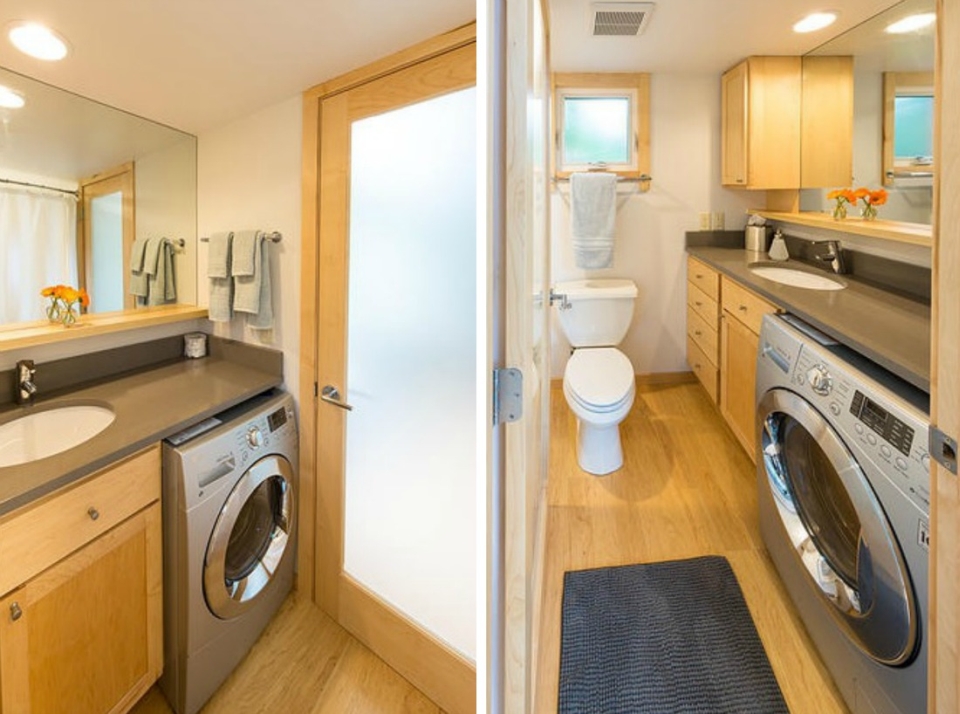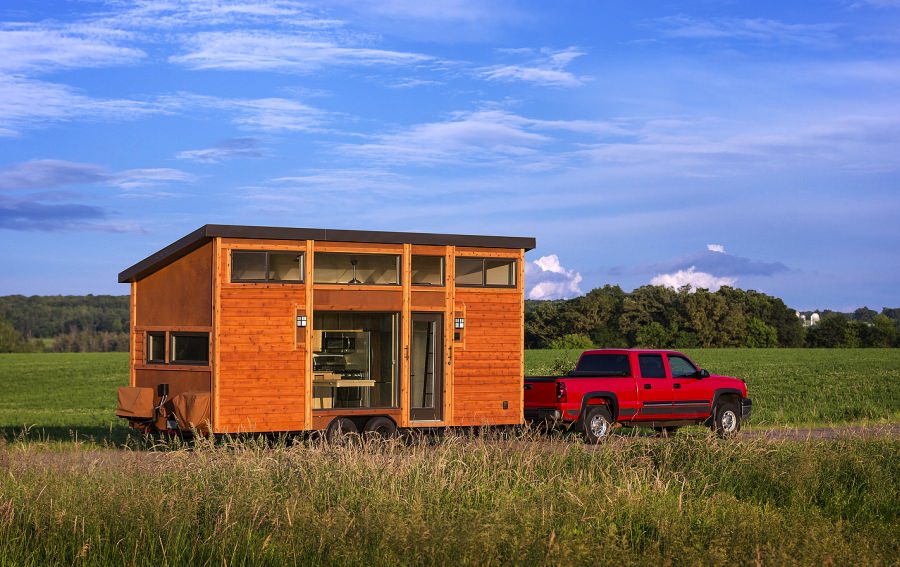 Via: Curbed