The Wisconsin-based tiny house company Escape Homes offers a variety of contemporary mobile homes and furnishing products to decorate your dream traveler in unique ways. Previously, we have covered its Traveler and Vista versions that are cozy cabins to maintain a luxury lifestyle during travel. Once again, the company has created 'One', a tiny house on wheels featuring charred wood exteriors preserved using ancient Japanese wood treatment technique Shou Sugi Ban. If you remember the Greenmoxie tiny house, then you might be able to guess its exterior appearance.
This 276-square-foot mobile home looks cool from the outside and as you enter inside, pinewood details along with big windows and high ceiling add a feeling of spaciousness. The multi-floored interior space can be furnished as per personal needs since you can use the vacant space as the dining area, your small home office or little play space for kids. Kitchen with hidden stove and sink is tucked on one side, while another side is reserved for the shower and toilet. Upstairs is the 5-feet high loft sleeping area, with dormer windows to offer magnificent views all the time.
Just similar to other tiny houses on wheels, there is hidden storage underneath the staircase, while cabinets, shelves and pegs are also included in the space. Escape Traveler also offers various furnishing options including a queen bed, AC, window coverings and Shou Sugi Ban style dining table. The base model of the Escape One is available for a price tag of $49,800 at its official website.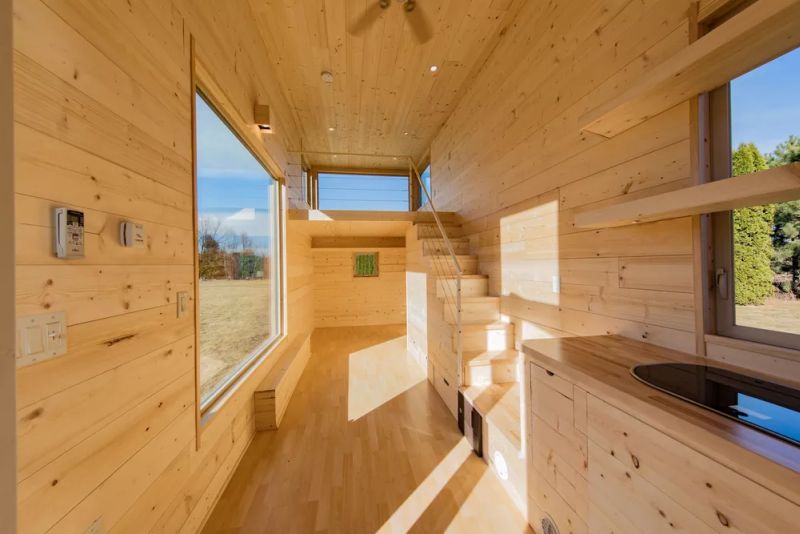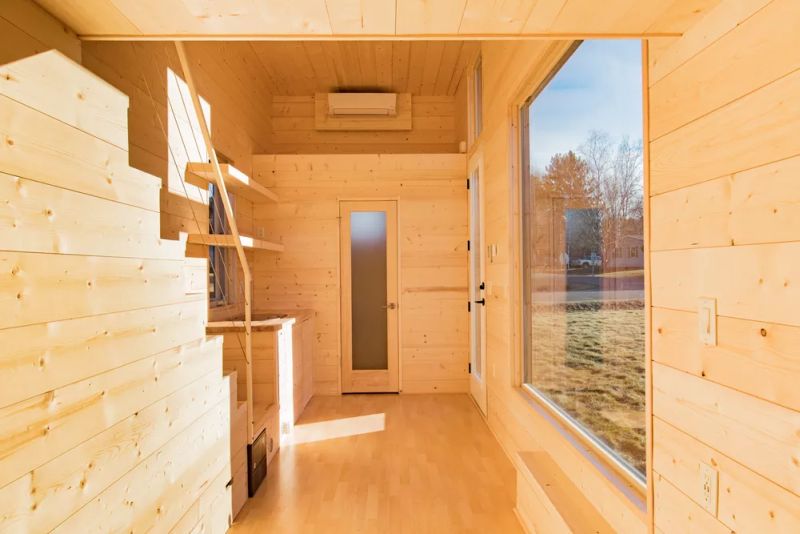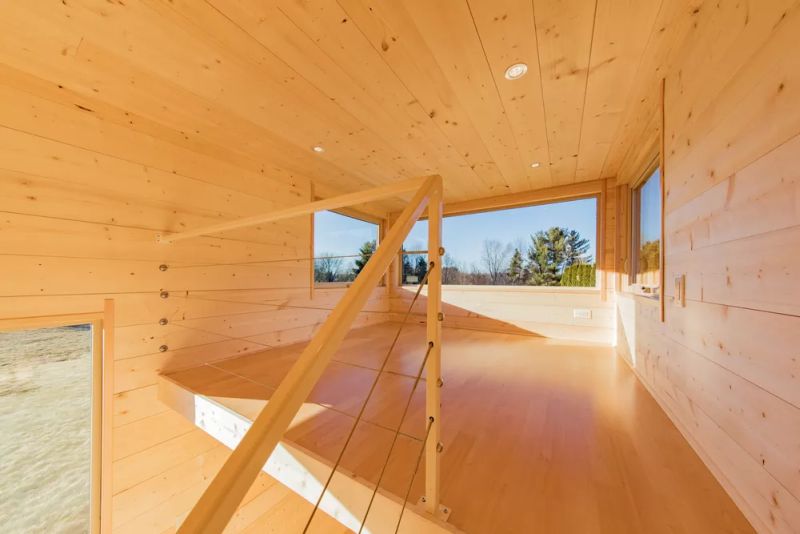 Via: Curbed