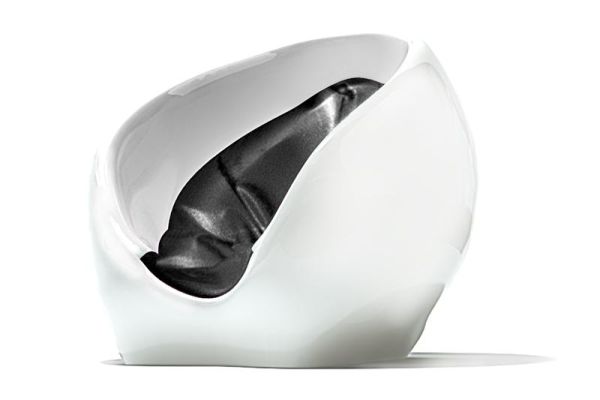 When it comes to the realm of furniture items, privacy oriented conceptions are nothing new. However, designs which successfully merge that element of privacy and practicality are certainly rare. In this regard, the cutely christened ESCAPsulE chair might just fit the bill, with its strikingly  curvaceous aesthetics and seemingly comfortable bearing.
Conceptualized by designer Troy Backhouse, the chair according to its creator would mitigate noise, especially when used in high circulation zones, like the living room. The structure of the chair lends some credence to this function, given the essence of coziness exhibited by the retro styled beanbag interior. This cocoon like spatial void in turn is enclosed by a sturdy Polyethylene exterior, which further segregates the user from his/her 'outside world'. Thus the much touted privacy oriented attribute proves to be a reality for the reclusive ones among us.
However, there is a predicament when it comes to the core dimensions of the ESCAPsulE chair. The chair has a height of around 900 mm, while its width is about 1100 mm. These are pretty big configurations when measured by standards of conventional chairs. So, the furniture piece might appear too large (and thus unwieldy) in contrast your small available space, like in apartments. Of course, with the correct arrangement of home decor, the more resourceful home aficionado may yet make credible use of the broad and bulbous ESCAPsulE.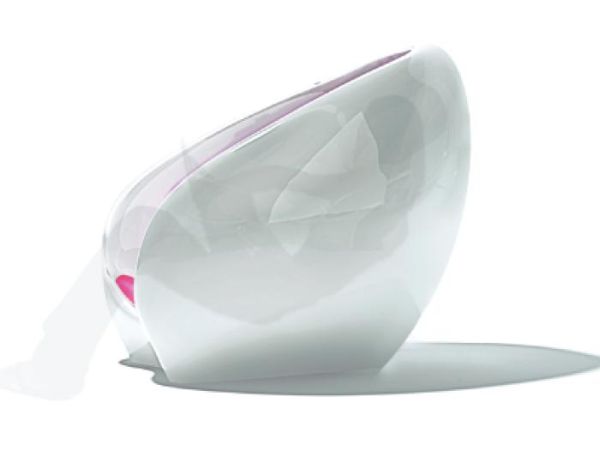 Via: TBacDesign