If you live in a location full of panoramic outdoor views then the Etazin Chair is ideal outdoor furniture for you. This ring-shaped lounge chair design is created by Arizona-based designer Kate Brown to provide users perfect furniture piece that manifests aesthetics as well as high performance within its artistic design.
The design of the chair resembles traditional moon gates – a circular void within the wall of classic Japanese gardens. Its whole circular structure comprises of three intertwined steel rings with a padded semi-spherical seating area to accommodate two persons easily. You can also lie down alone to enjoy the beautiful scenery around.
The outer most ring of the lounge provides stability to the entire structure, whereas the inner two rings are flexible enough to completely rotate inside. Unlike other outdoor furniture pieces that offer only a static one-directional view, the Etazin lounge chair takes a full 360-degree spin to view the entire landscape while relaxing.
Also Read: EcoCurves' Gaya Hanging Chair for Public Spaces
Now, just kick back on the chair comfortably to enjoy outdoor views, simply by rotating the rings of Etazin according to your personal preference. Other than that, its exclusive design will also provide a sculptural addition to the outer space of your home.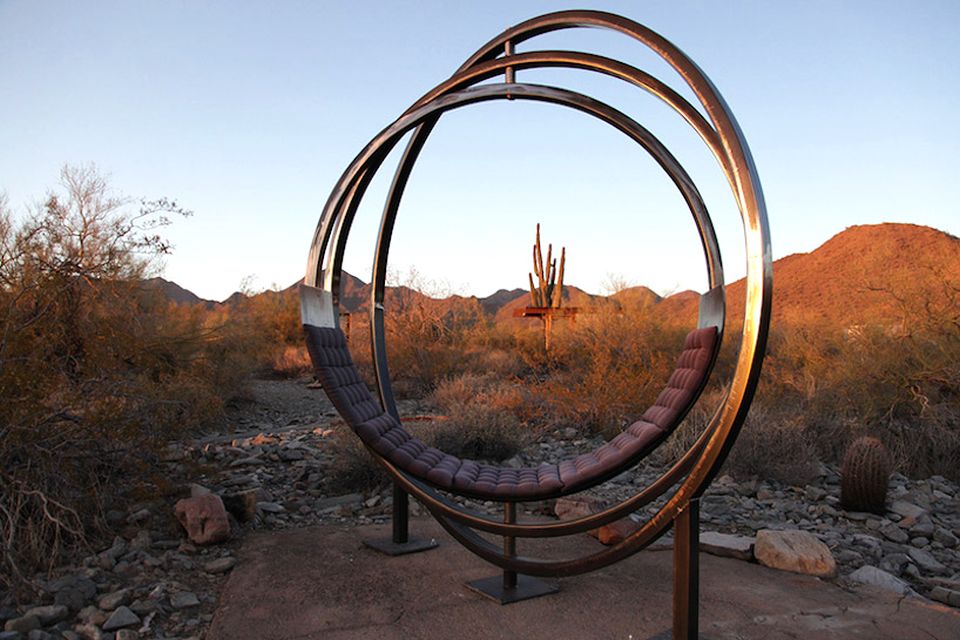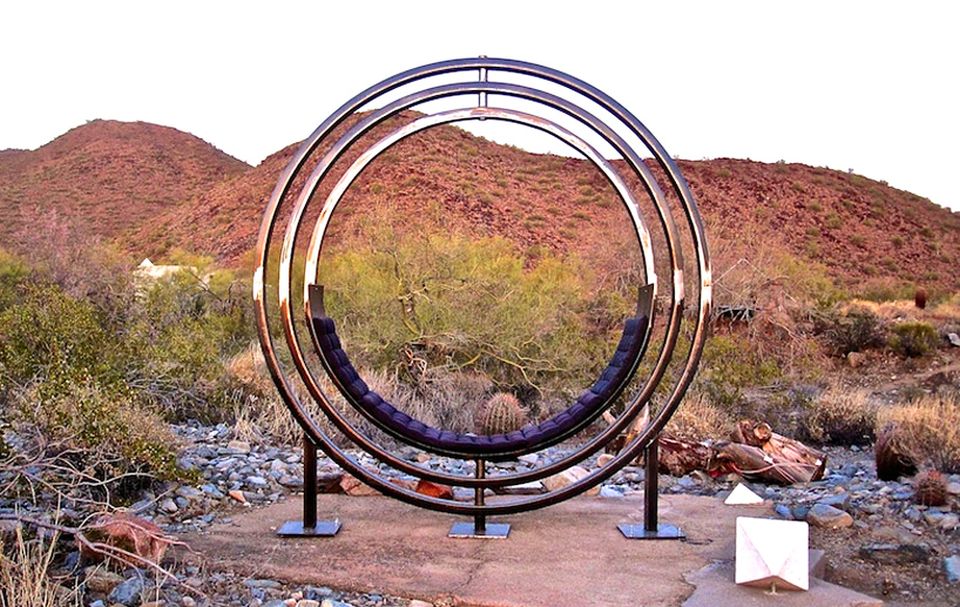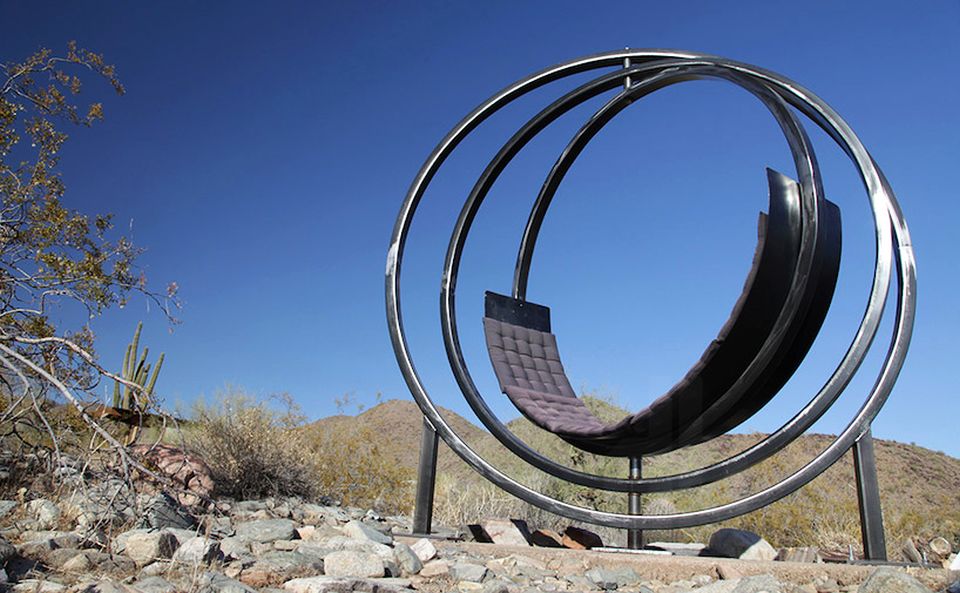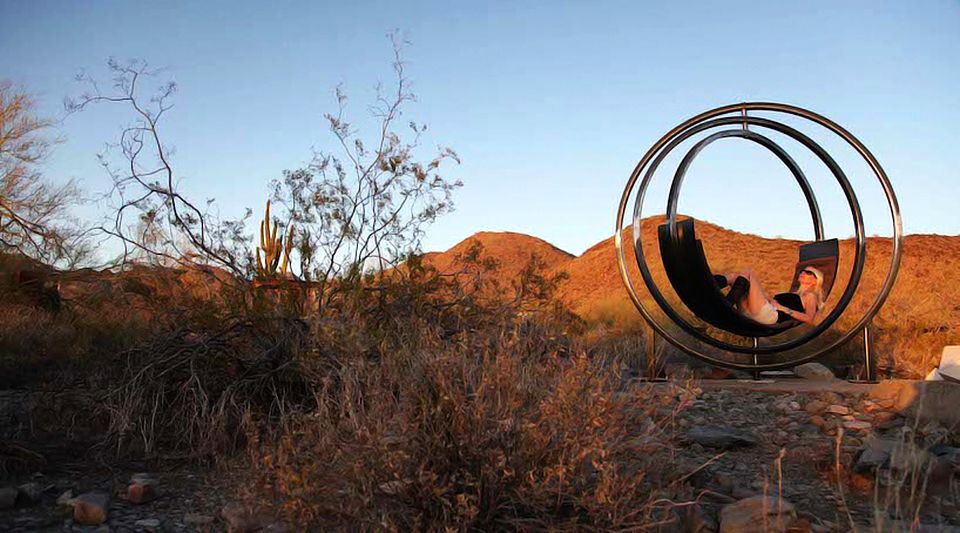 Via: DesignBoom