We all have been fascinated by tree houses from our childhood and who would not like to go out and play in their personal tree houses? With the modern life becoming less adventurous and more loathsome, we outlive our childhood fantasies and desires and hardly ever look back at what we have lost! But now, Canadian Farrow Partnership Architects have developed 5-star rated 12 single room tree houses named E'terra Samara in the Bruce Peninsula Forest, which gives a spectacular view of the Georgian Bay. The interior of these houses is absolutely contrasting to the wilderness that surrounds them. One can find all the luxuries inside these tree houses including organic food and be with the nature just by looking out of the beautiful glass walls, which capture a panoramic view.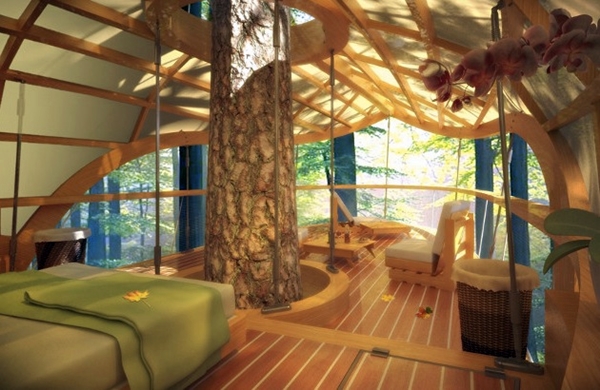 The design of these tree houses is inspired by the shape of Samara, a propeller-like seed capsule that falls from maple trees in the autumn season. Most of the capsule (rooms) were prefabricated with FSC-certified wood and then mounted on the tress. The roof is more of a bonnet made from PTFE fibre glass-coated non-toxic, flame-resistant, self-cleaning TiO2 (titanium dioxide) fabric.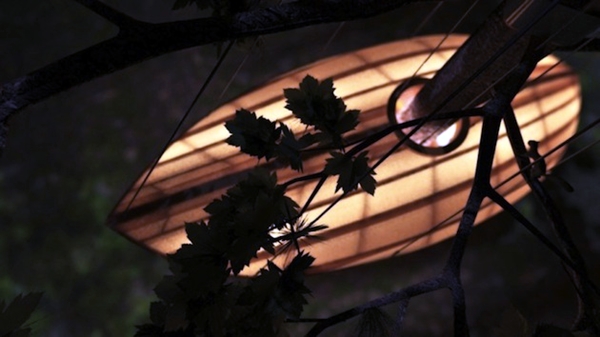 The idea behind constructing these LEEDS certified tree houses is to make people interact with wild nature and live in it without disturbing the elements of environment. But it also has one short coming as these cannot be afforded by all (being rated as 5-Star). Rest, this is like one's personal nest, where one can re-live the life they fantasized in their childhood.
Via- Inhabitat