Ethan Waldman is a 30-year-old Vermont resident who quit his job to take control of his future in his own hands, and built himself a tiny house on wheels to pursue his passion for travelling. Waldman got the thought of downsizing when he took a sabbatical from work and went on a bicycle tour across the country with his cousin.
He got the inspiration of transforming the plan into realism by following Tammy Strobel's tiny house on Google. Waldman's tiny house on wheels is a 200-square-foot house, which is parked alongside a large pond in Morristown, Vermont. The place belongs to Ethan's relatives and has proved to be just-the-right place to live with his girlfriend so far.
The 7×4 ft mobile home is built using high-quality raw material like shiplap pine siding, cedar shingles and Marvin windows, making the little abode sturdy and durable. However, all this was possible with the help of his contractor friend, Jason Bednarz.
As Waldman was working on part-time basis, it took him more than a year to complete the project. The house comes with built-in couch with storage space underneath, a wall-mounted table, kitchen with double sink and storage cabinets, sleeping roof space with ladder and a tiny front portico to enjoy the surroundings. He also started his own blog named The Tiny House to helps people build their personal small house. The guide comes with all the major and minor directions and decisions one should contemplate while going for tiny living.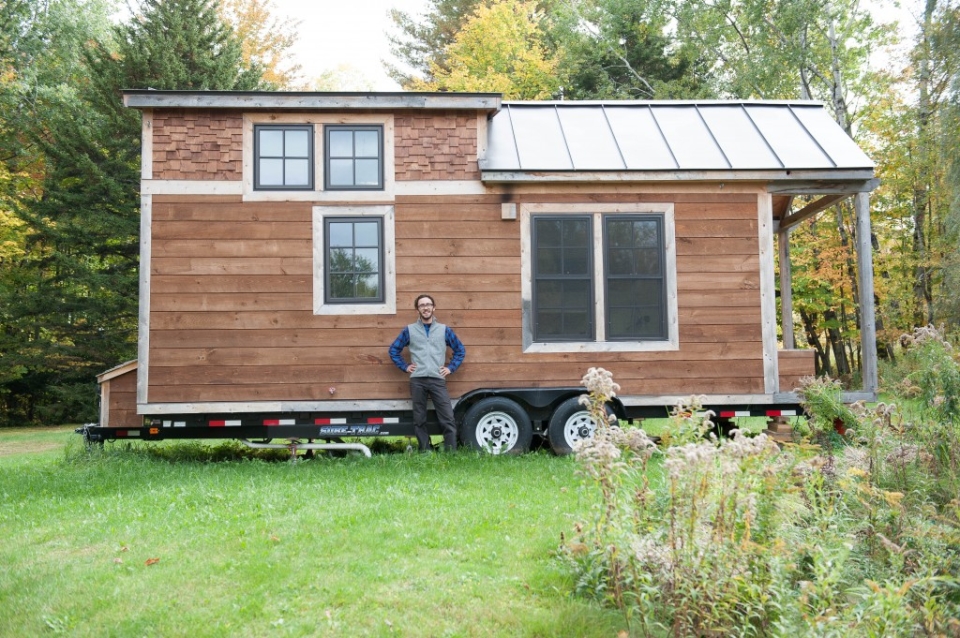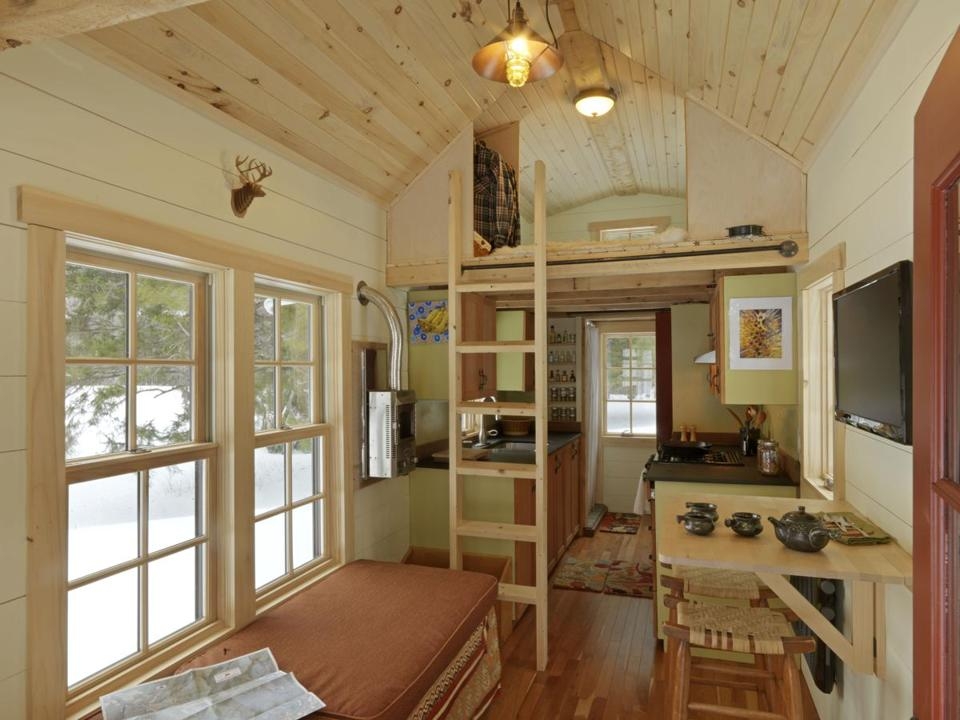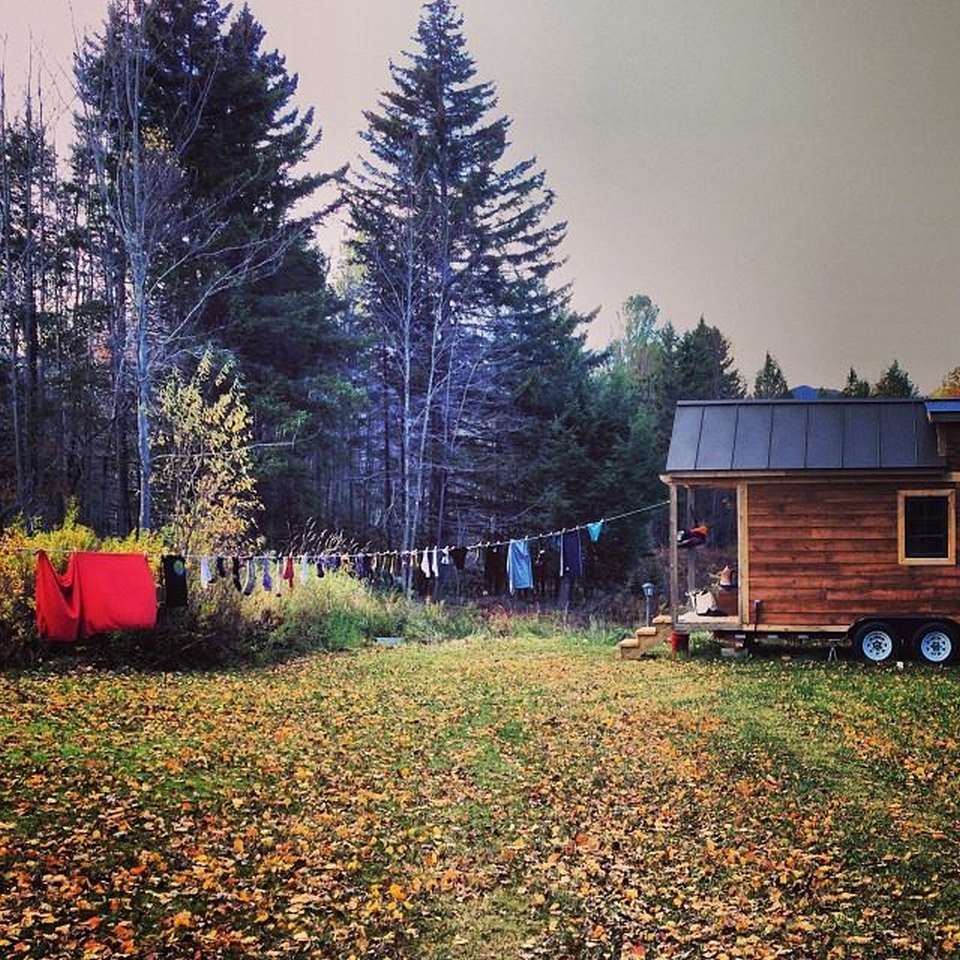 Via: Yahoo