Etsy, a well-known online marketplace for handcrafted and unique items has recently announced winners of the 2020 Etsy Design Awards, a competition that showcases best products listed on its different shops. This year, Drew Barrymore and Etsy Trend Expert Dayna Isom Johnson served as the judges and judiciously selected the winning designs.
The winning homeware entries include a chandelier made of test tubes, a credenza made from colorful recycled skateboards, a wall-mounted cat bed, and a unique wall hanging. All these are perfect to add subtle flair to any given space. Read on to know more about each of these.
STACKTON Credenza
Made from recycled skateboards, this credenza by Adrian Pool, Martinus Pool, and Anne Tranholm of AdrianMartinus has been adjudged the Grand Prize Winner at this year's competition. Its appearance doesn't give out the fact that it's made of from recycled skateboards. There are sliding doors and adjustable shelves to enhance its functionality.
The idea of using old skateboards to create a colorful and eco-friendly cupboard is practical and absolutely deserves a win. The makers of the STACKTON Credenza have created an entire homeware line ranging from bowls to tables, which can be found on their Etsy shop.
Buy: $4,340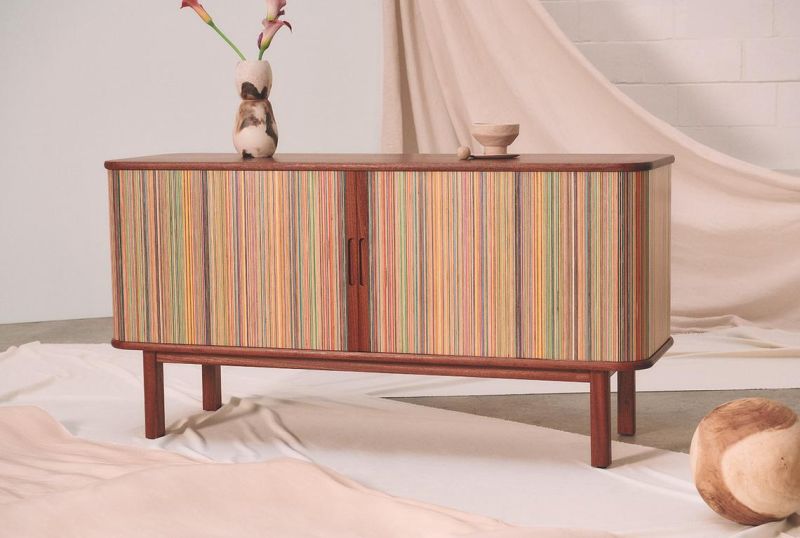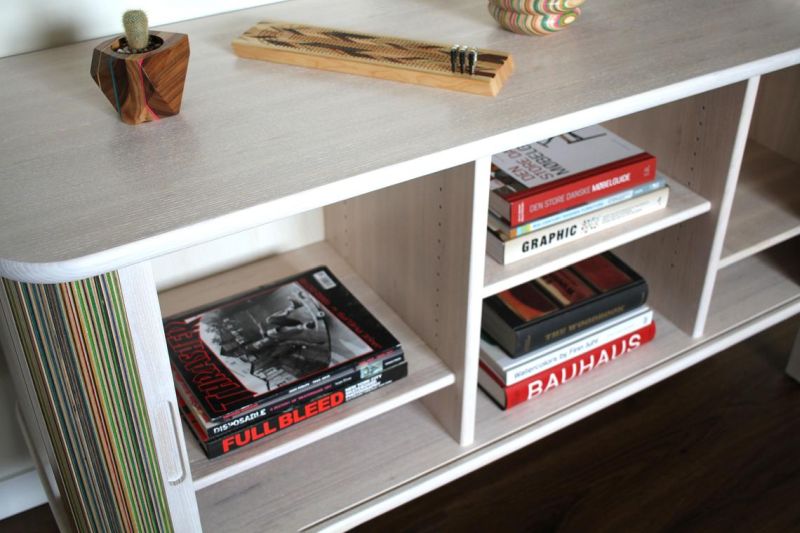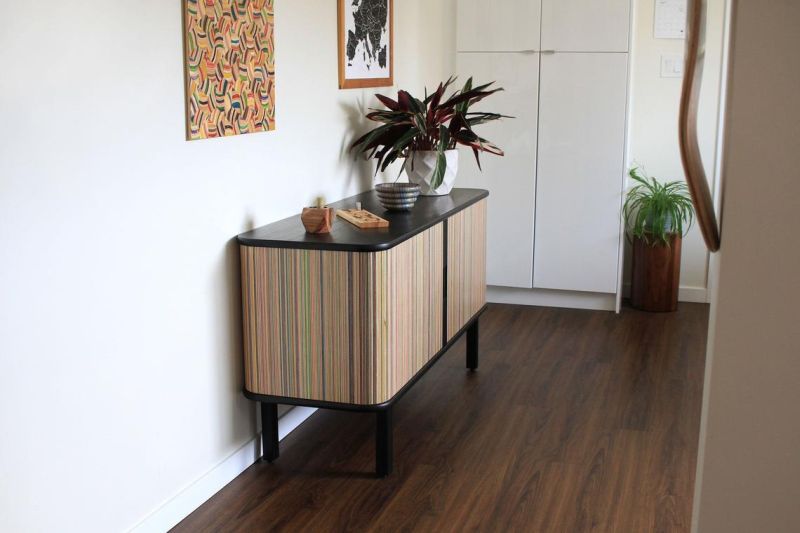 Test Tube Chandelier
Designed by Magda Jurek of Pani Jurek, this unique chandelier is a winner in the Home & Living category. It is made from laboratory test tubes that are set in two rounded plywood bands. The main concept behind the design is to let the user fill the empty test tubes according to particular needs.
The Polish designer said, "You can quickly change a room's ambience by adding plants or colorful liquids." It can help you add to a room's vibe easily – just change the color of the flowers in it.
Buy: $296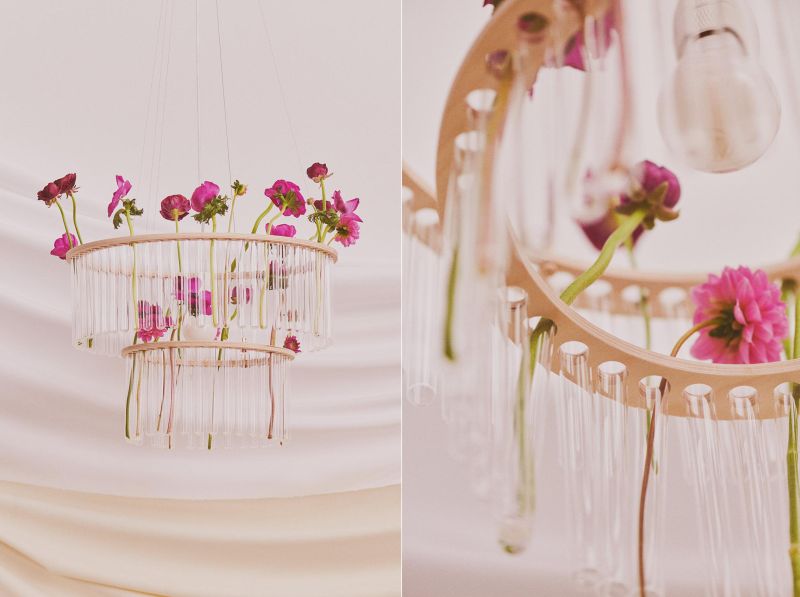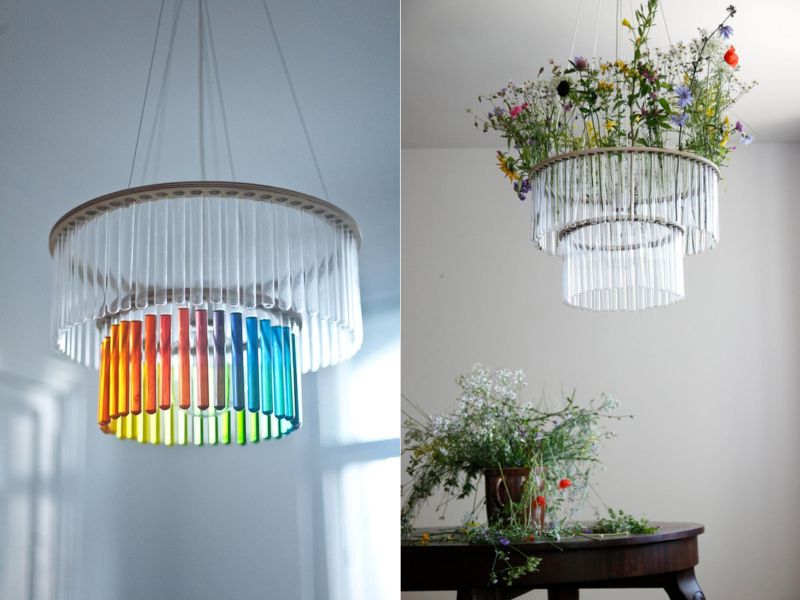 Also Read: CAPSA Container Collaborates for Off-Grid Shipping Container Office
Macrame Wall Hanging
This stunning macramé wall hanging with a planter pocket in the center is created by Demi Mixon of Demi Macrame Designs. It is a winner in the Art category. Its colorful design is achieved using hand-dyed cotton string, natural cotton and raffia fibers.
Buy: $1,300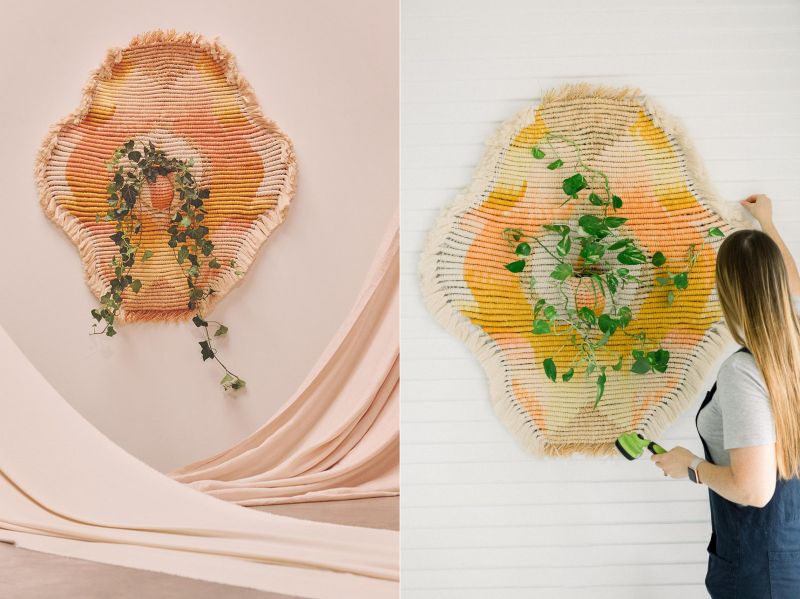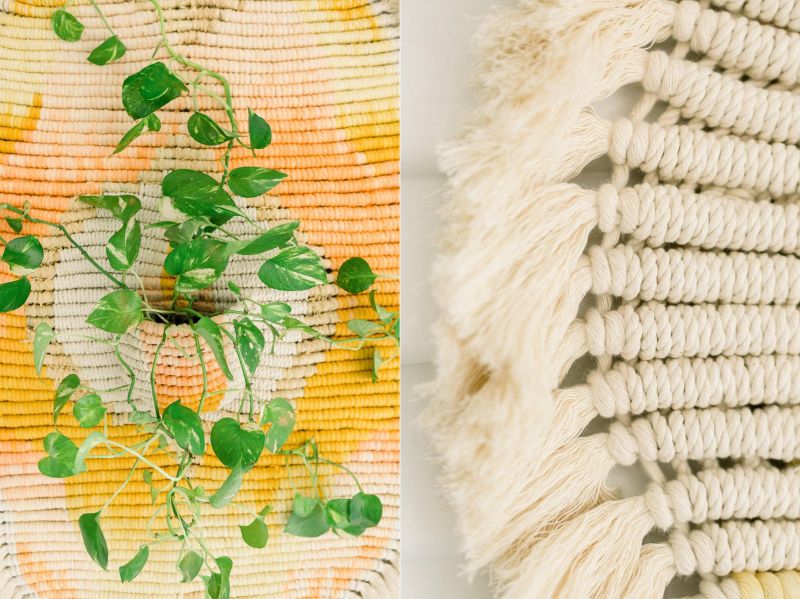 Wall Shelf Cat Bed
Winner in the Pets category, this creative design is conceived by Magdalena and Wojtek Zajdel of Cosy and Dozy Etsy shop. It is a floating, curved shelf that cats will love to jump or take a nap on. The shelf is padded for feline comfort and is subtle enough to blend in modern interiors. These are customizable and are available in wood or fabrics finish to match different needs.
Buy: $208