Just like humans, even dogs need a place to call their own. We're sure that you've selected one of the best dog houses for your furry friend. But do you really think that's enough? Why don't you offer your pooch a dog house with a private rooftop deck?
The dog house with a rooftop patio gives Fido a nice place to rest while offering views of the surrounding landscape. Made out of cedar, this dog house is naturally insulated to provide a comfortable living space for your dog. Your adorable pooch has to climb a ladder to its very own rooftop deck.
On the private sun deck, your four-legged friend can catch up some sound sleep or keep a watchful eye on your garden area. According to Officialdoghouse, this tiny house takes nearly 20 minutes to assemble with a screwdriver. But the only problem with this cute little house is that it's only suitable for small dogs like Shih Tzu, Lhasa Apso, etc.
Don't be disheartened if you have a big dog. You can follow a DIY Tutorial on Home Depot to build a big home for your dog. However, for those who want this particular dog house for their pooch, it is available online for $99.99.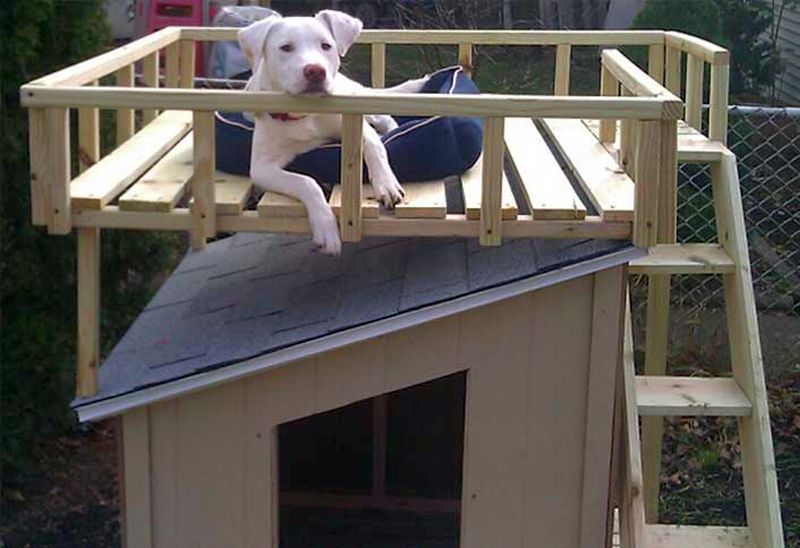 Via: CountryLiving