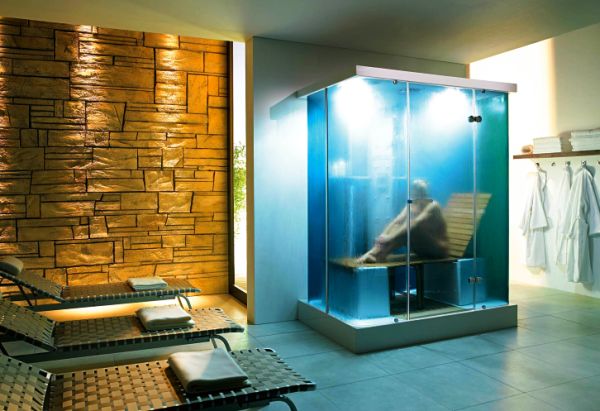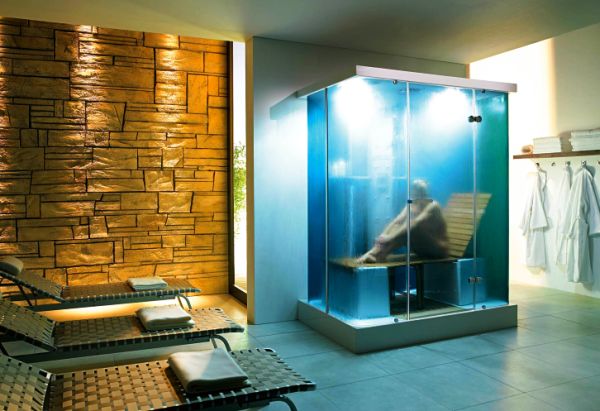 Luxury is synonymous with extravagant amounts of expenditure. Whenever we think of luxurious indulgences enjoyed by the wealthy, one of the first that comes to mind is complete relaxation and rejuvenation of the mind and body. One of the quickest ways to do this is to head to your nearby gym or sauna, pay the exorbitant charges and then wait for your turn. However, now there is also an alternative to get this treatment in the comfort and safety of your own home.
That's right. With the purchase of the right steam shower, you can enjoy a rejuvenating steam bath after work or before you head out, as per your convenience. Available with a wide array of options which include showers, tubs, and Jacuzzi fittings, these steam showers can become not only the ultimate style statement, but an affordable alternative to spending large amounts of money on steam treatments again and again.
Steam showers come fitted with the standard shower heads as well. Nowadays, you can avail steam showers which fit into your bathroom, available in a number of styles and finishes to compliment your design scheme as well. Modern steam showers are also available for the affluent in a variety of models, which can contain waterproof gadgetry like:
• Television
• Radio
• Telephone
• Music Player
• Foot Massager
Steam showers have an additional benefit. By combining these features into one device, homeowners need no longer worry about space consumption since modern steam showers combine their entire set of features into a space saving capsule which fits in with your bathroom's plumbing system to give you the sauna experience at a fraction of the price.
Modern steam showers come fitted with a heater, which heats the water before sending it through the unit's internal plumbing network and dispensing the formed steam via outlets, which span the design of the structure. These steam showers are constructed using specific heat and water resistant materials, which can withstand the physical stress of being heated and cooled simultaneously. These units are designed to be locked in order to preserve the water's temperature and to disallow any steam to escape via cracks and gaps, since this could prove to be a tad destructive for the other fittings in the bathroom.
Getting the right steam showers entails a whole set of benefits, which include:
• Improved Circulation: Steam helps improve the circulation of blood in the body which in turn can help with conditions like arthritis and chronic fatigue.
• Improved Metabolism: Steam allows for a temporary increase in the metabolic rate by increasing the speed and amount of blood circulated in the body.
• Improved Breathing: The benefits of steam in hydrating the pulmonary system have been documented for many decades. Steam showers can help you with conditions like sinusitis, the common cold and cough.
Another use of steam showers is for aromatherapy, wherein you can use aromatherapy oils to turn that steam shower into an effective aromatherapy session, relaxing you while your body enjoys an unparalleled rejuvenating experience.
So get yourself the right steam shower today and bring yourself the extensive benefits of having a sauna in the comfort of your own home today.