Nowadays, people are moving from traditional book reading towards eBooks because of wide network of eReaders available on internet. But, not even the dynamic internet applications can provide the same satisfaction that you get while reading novels and other books in physical format.
For book lovers who like to enhance their book collection, The Noble Collection– a firm that specializes in manufacturing accessories related to famous fantasy series, has now developed an exclusive Iron Throne Bookend, inspired by fantasy American television series Game of Thrones produced by HBO cable networks.
Whether you're an avid fan of this television series or not, but you'd definitely fall for the stunning craftsmanship and hand-painted metallic finishing of this Bookend designed by the firm. The Iron Throne will not only remind you of action figures fighting for the honor of sitting on this throne, but will also support your books in style.
The Iron Throne rests on its square base that features the crests of 14 houses (shown in the television series), for a more realistic touch. Other than supporting your books, it will also dub as a magnificent decor object on your desk or bookshelf. You can purchase this one-of-a-kind bookend online for USD $54.99, if you like reading books and love to show off your collection. This bookend is the best decorative piece for your bookshelf or desk because it will add dramatic charm to the place where it is kept.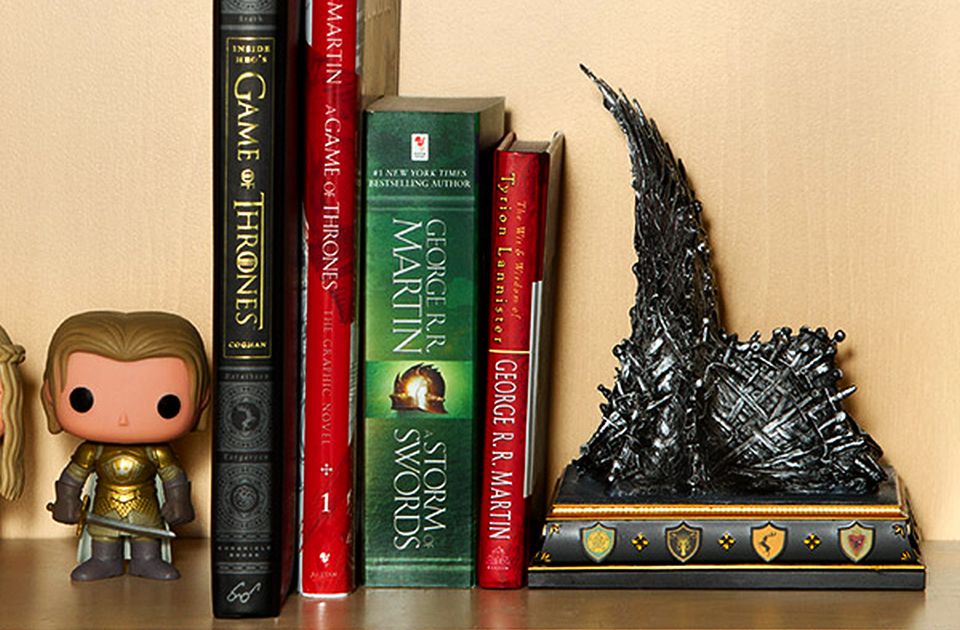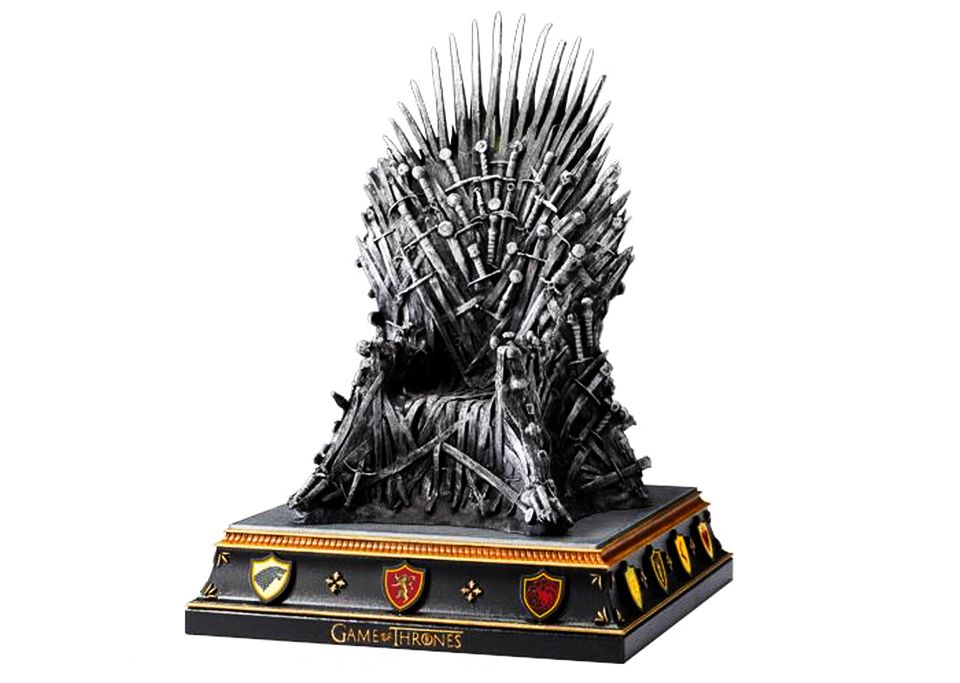 Credit: ThinkGeek