Space saving furniture in authentic design is becoming popular these days as it not only increases area of a room, but also adds contemporary touch to a room with its amazing transforming shapes. Manfredonia-based design studio LI-VING has recently created the Ex.Mark modular bookshelf with same concept to save more space in your house.
It is basically a modular furniture that is made of whitish birch plywood and consists of three vertical open spaces; cut by a narrow compartment. The bookshelf comprises of nine long and nine small compartments each of varying height to give it a unique look. These compartments of the three vertical elements come in various configurations, thus can be arranged both vertically and horizontally, depending on how you would like to place it in a room.
Apart from keeping books and décor objects, the three compartments of both small and long sizes are made to store soft cushiony seating poufs. These poufs adds a bit of color to the simple wooden design of the shelves and can also be used for seating when your guests arrive, after use, you may place them back to have a clean and spacious area in your room.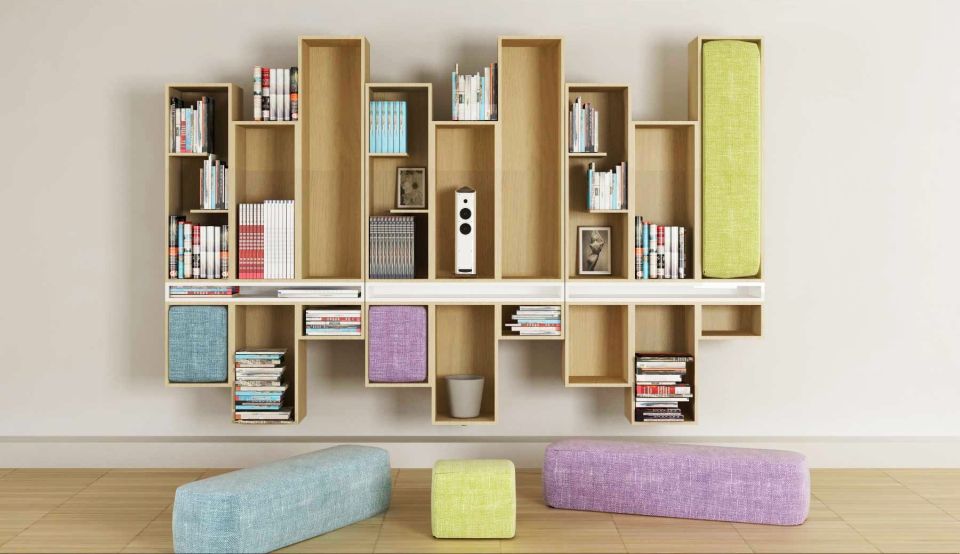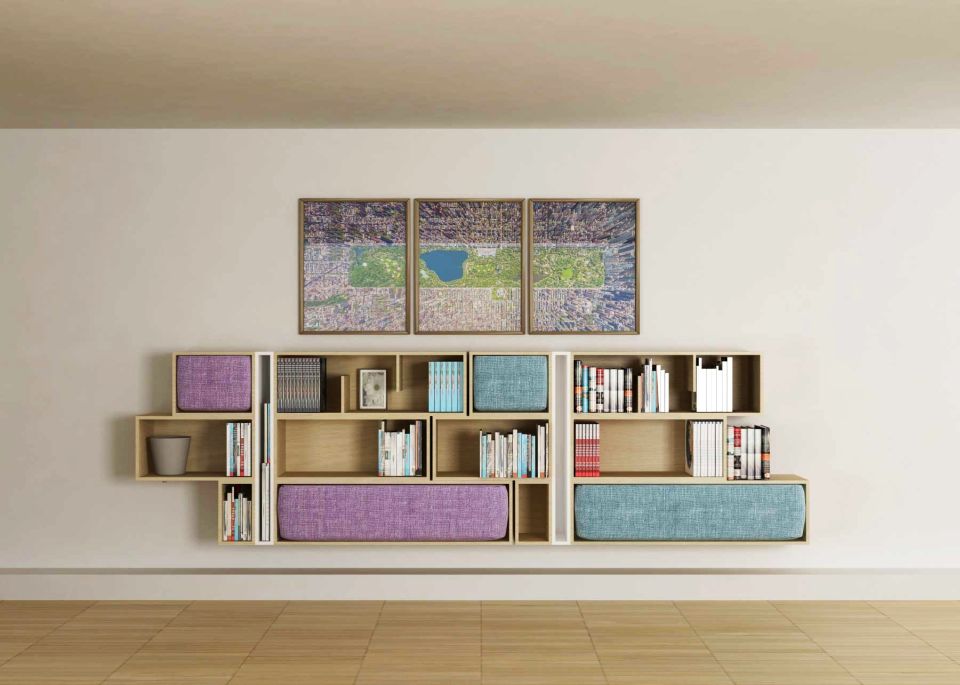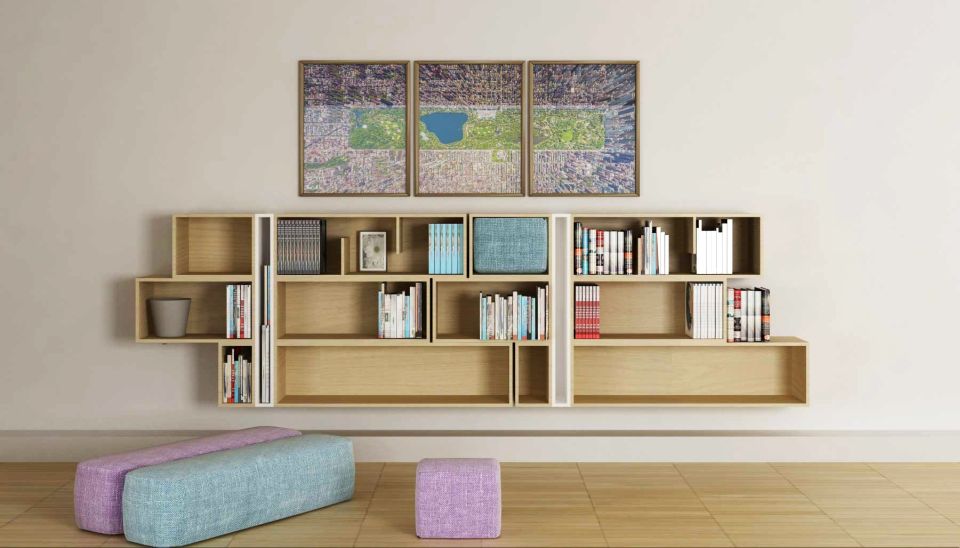 Credit: InteriorDesign