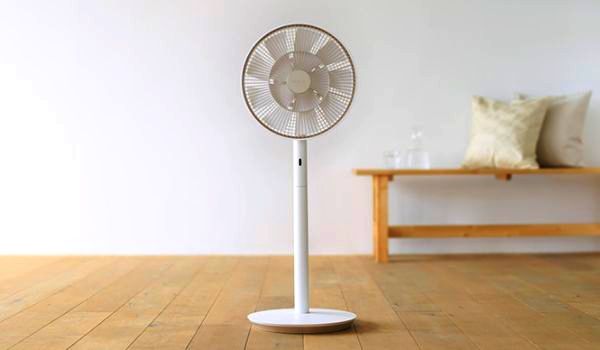 Japanese firm Barumyuda has launched the latest GreenFan with a significant evolution in terms of performance. The cordless sleek fan runs on a battery which can last up to 20 hours and can be charged using a dock charger that is available with the fan itself. You only need to attach the dock wire with this fan while charging, and after charging it can be carried to any area of your home like living room, bedroom, study room, or outside in lawn or deck; without requiring any additional cord.
It also comes with a small remote to easily adjust speed or directions of its head from any corner of a room. The head of this fan oscillates at double angle as compare to conventional 150 degree oscillating angle of a fan, thus providing cool air to every corner of the room.
Wings of the fan run on maximum speed without any noise, so you can take a nap peacefully even in the afternoons. Besides all that, the GreenFan utilizes only 1.5W of energy, making it a highly energy-efficient fan with low impact on environment due to its green technology.
This environmentally-friendly fan is available in three different color ranges- white, black & white and white & champagne gold. You can purchase the fan in any color online for ¥35,000 (approx. US $345) to experience natural air in your home throughout the summer.
Credit: Openers