There are many far-flung areas in the world where people dream to visit in their lifetime. But, the bad part is leaving behind the luxury and comfort you have made a habit of living in. The Lotus Off Grid caravan offering luxury and comfort along with sustainable off-road compatibility is a good way out to this situation. It is a perfect choice for off-road travelers in search of serene lifestyle at remote places where others only dream about. The Off Grid caravan offers vital comforts and luxury that lets you fully enjoy the outdoors.
Lotus caravan is a premium machine allows you enjoy the extreme places around the world without worrying about your comfort levels. Now let's have a detailed look at this Off Grid caravan.
Exteriors:
Its steel structure is fitted on 14ft single axle with composite panels providing vital strength to endure the worst circumstances and make it an all-terrain van. It includes slide-out kitchen with Weber barbeque and 95ltr water tanks allowing extended freestyle camping, wherever you want to. For steady energy, dual 150W solar energy panels as well as 120amp battery systems are installed. Furthermore, a 25amp charger together with a 30amp ProStar solar controller are also incorporated. To ensure safety guidelines, a resettable fuse panel with push buttons is integrated. A number of color choices are available so that it can meet personal preferences.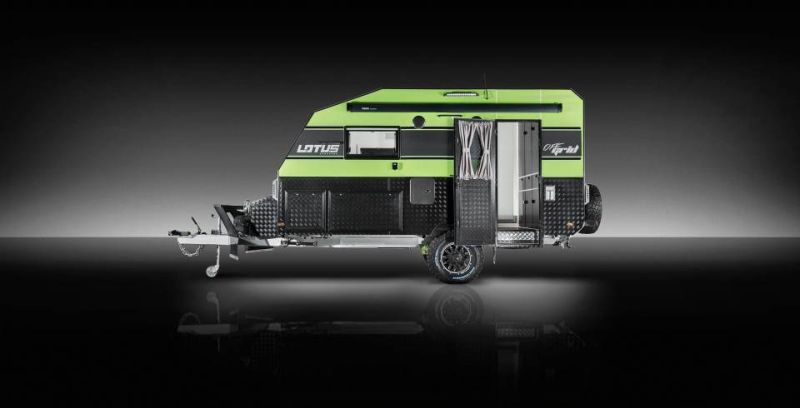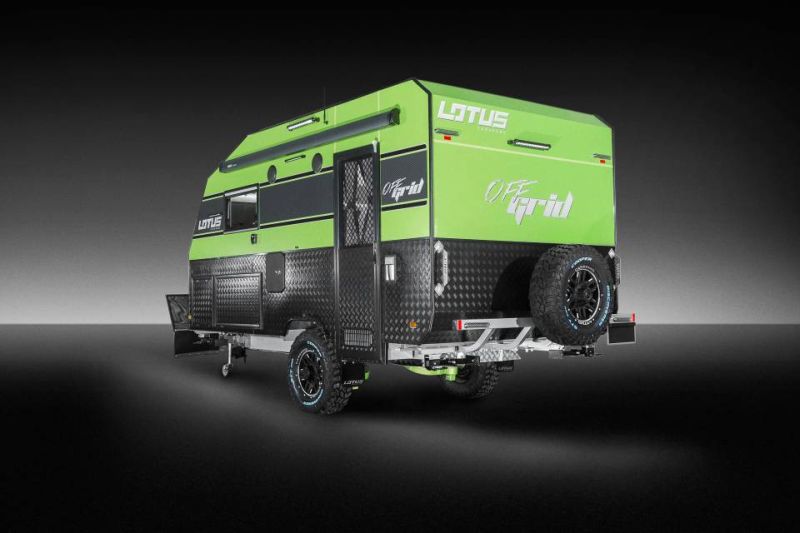 Interiors:
With a discrete floor plan the Off Grid has grand interior details such as leather upholstery, combo of toilet plus shower, and ibis low-profile air-conditioner. The kitchen includes soft close drawers and laminated benchtops that beautify it well in contemporary style. There are adequate spaces for storage and all the space available is utilized flawlessly.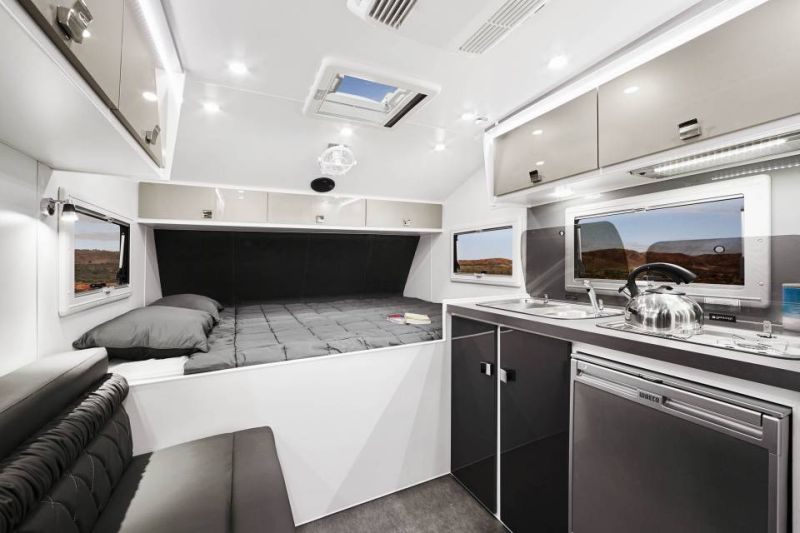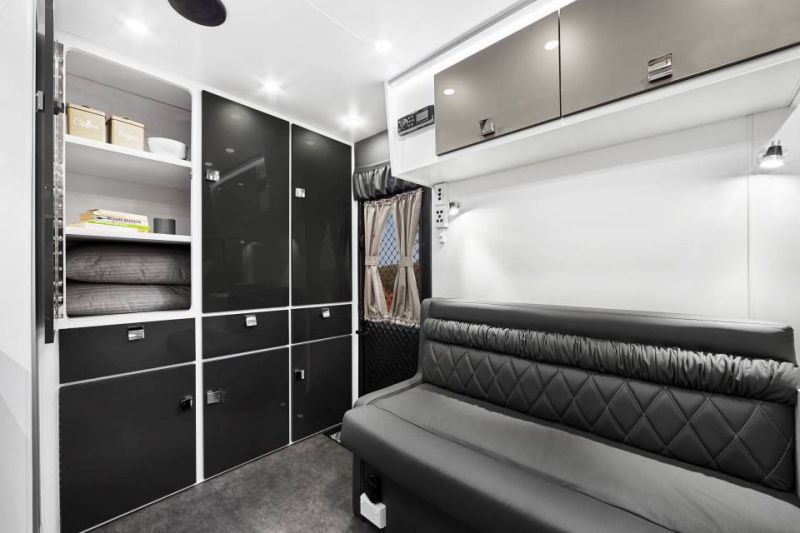 Layout customization:
You can style the Lotus Off Grid caravan as you want because a lot of design options are available. The van can be customized according to your personal preferences. You can include all the things that effectively define your personality and lifestyle. This caravan ideally merges off-road compatibility with optimal comfort without any fuzz.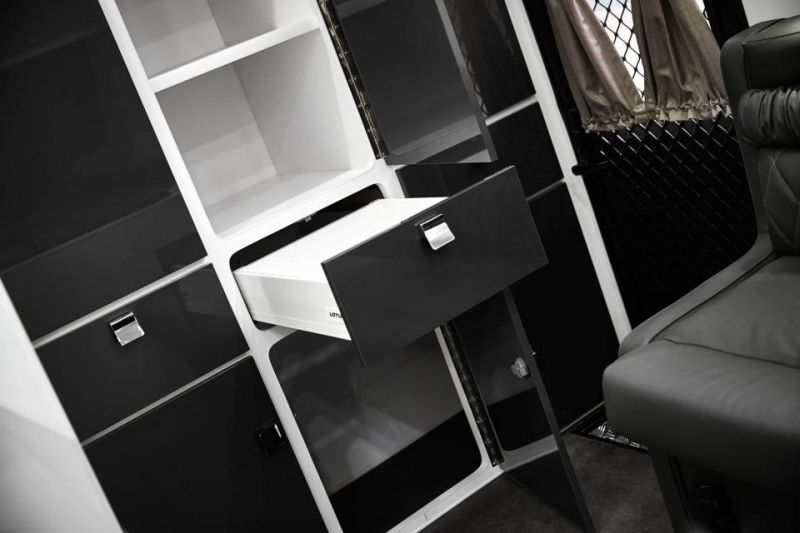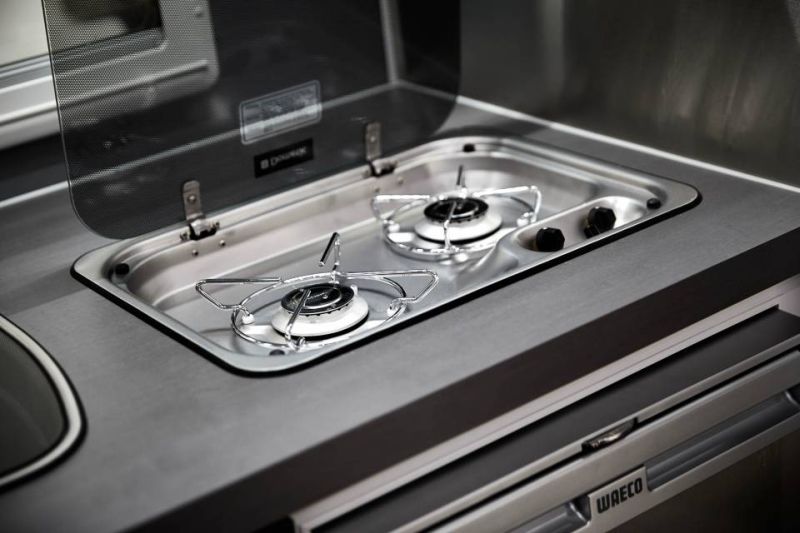 Suspension:
It incorporates heavy duty suspension that lets you enter into any type of terrain you want. For non-stop off-road experience it has 17" Lotus caravan wheels rolled with best rubber available in the market i.e. Cooper STT Pro. These next generation mud terrain tyres offers outstanding traction and performance that enhances the off-road experience.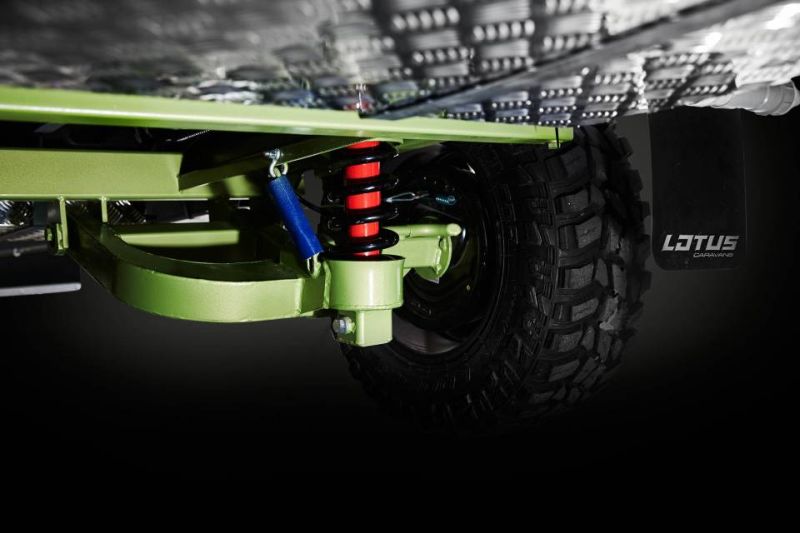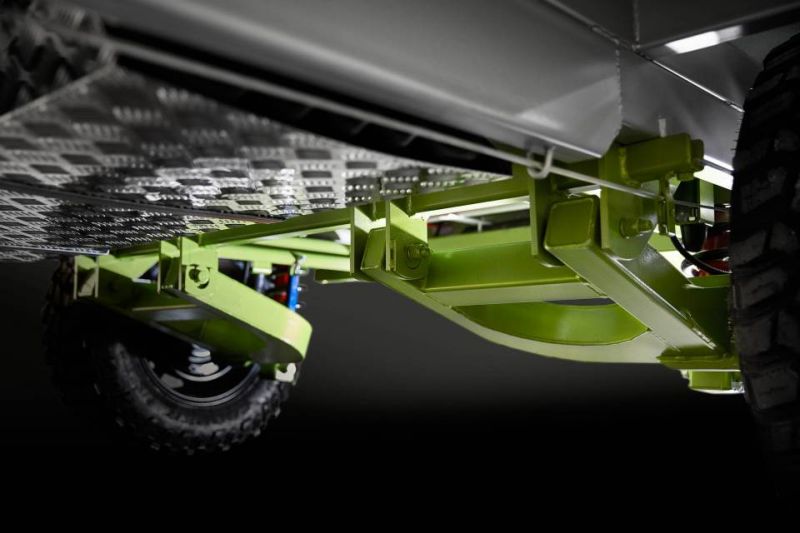 With such modern details and off-road compatibility, the Lotus Off Grid caravan is a perfect choice for travel enthusiasts who don't want to get out of the comfort level they are used to. Its effective and durable design nicely meets the modern lifestyle.