French designer Simon Cabrol in collaboration with EDNA, Nantes Atlantic School of Design, has framed a unique office table that is made out of walnut with fine finishing and features frosted glass detail on table top; and create a false leaning appearance. From distance, it looks like as if the table top is inclining at one end, but on getting closer you'll find out that the table top is in a flat sturdy position.
In fact, asymmetric upper and lower parts attached over and beneath the table forms a perfect rectangular shape that seems to be crooked when seen from a certain distance. These asymmetric parts are not just to enhance aesthetics or to create delusion, but these spaces are also functional.
Beneath the table top, there are two large drawers and one open space to keep your books or files. Whereas, table top displays three tiny drawers and three small sections above the drawers for storing small stuff that may be required while working. Furthermore, a small plot is framed right next to the drawers on left side to easily move computer cables or charge user's mobile phone via USB.
Cabrol has created an exquisite design with unique detailing to make boring office environment a bit interesting. It will enhance interior of your office as well as offer practical use like regular work desks, but with some style.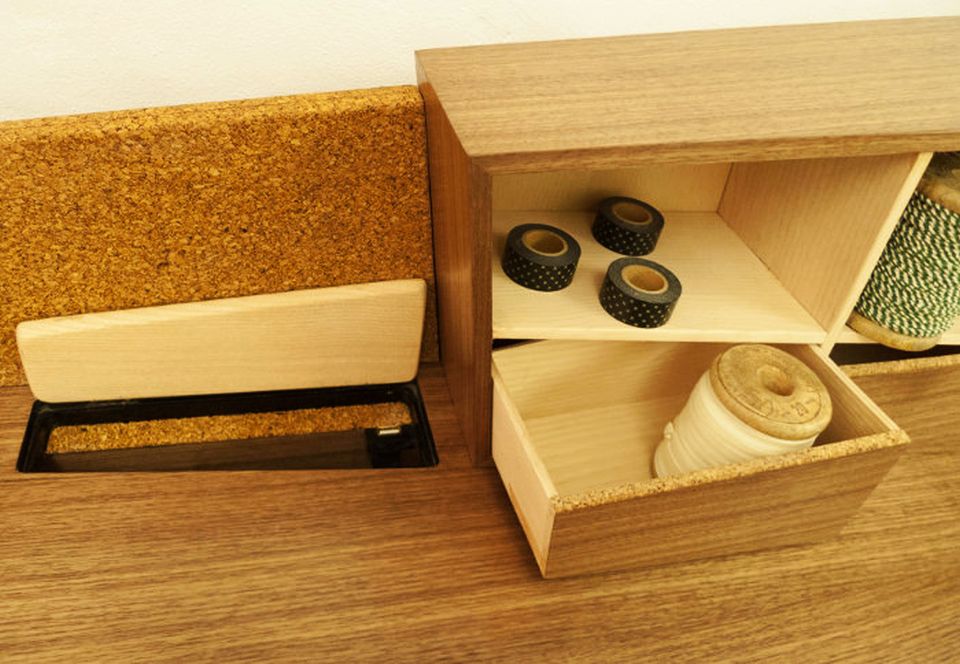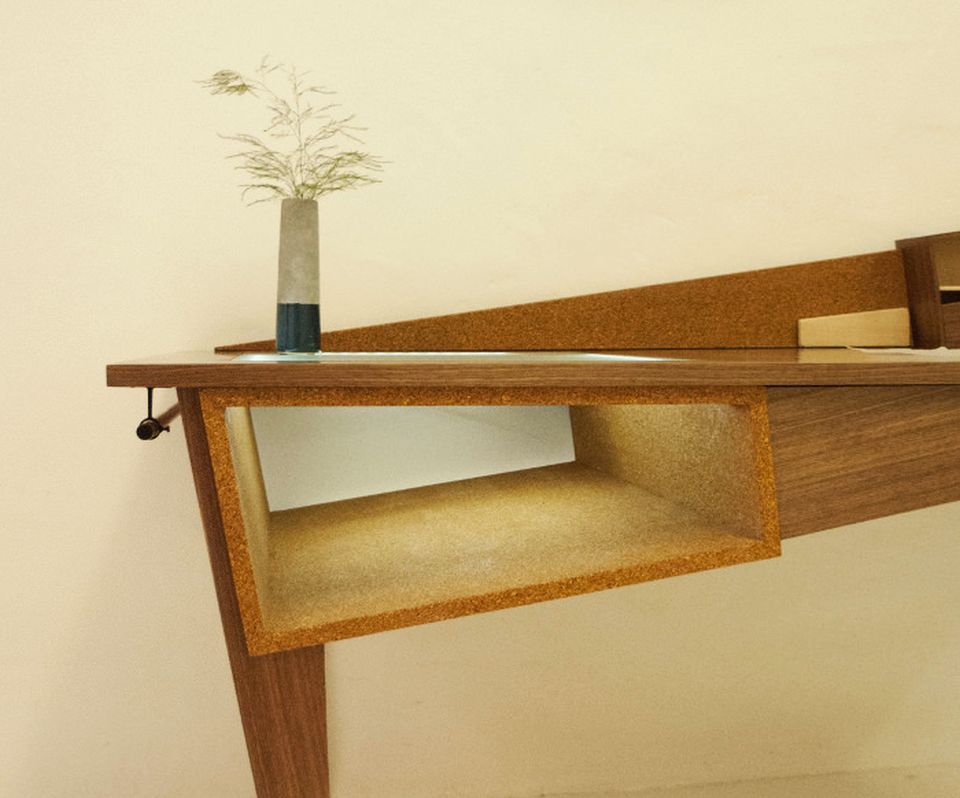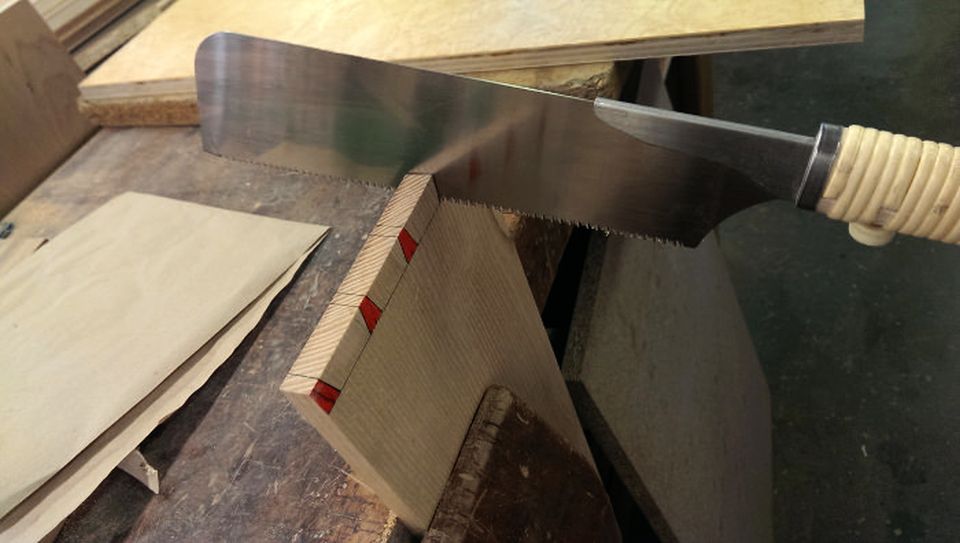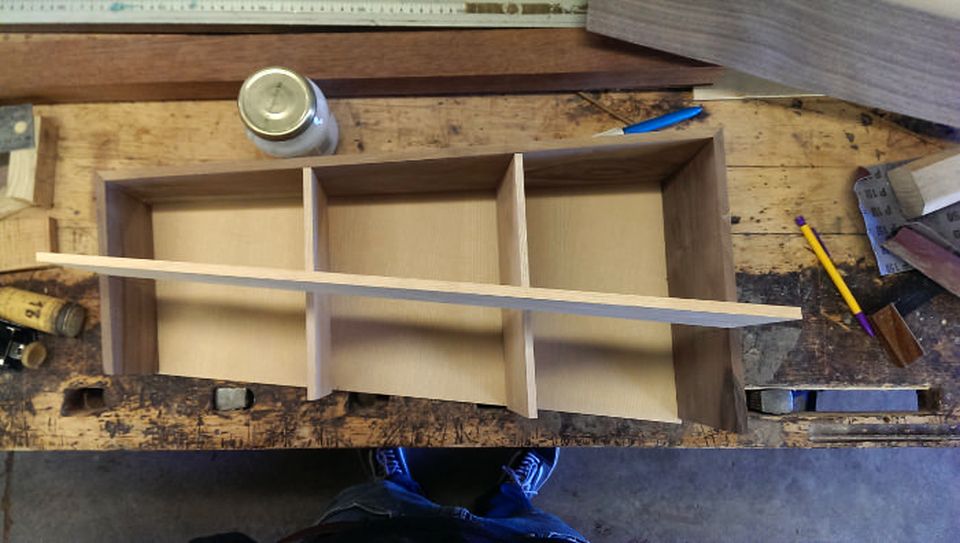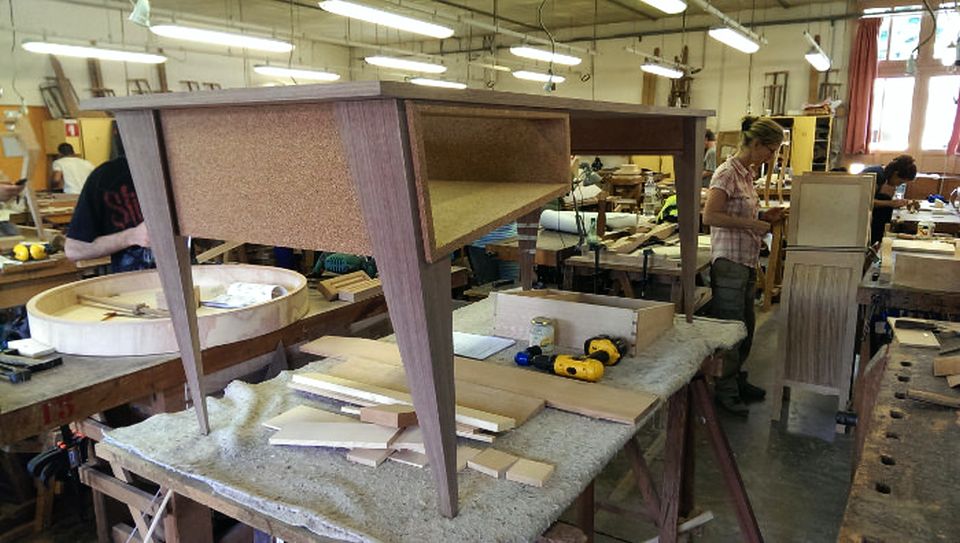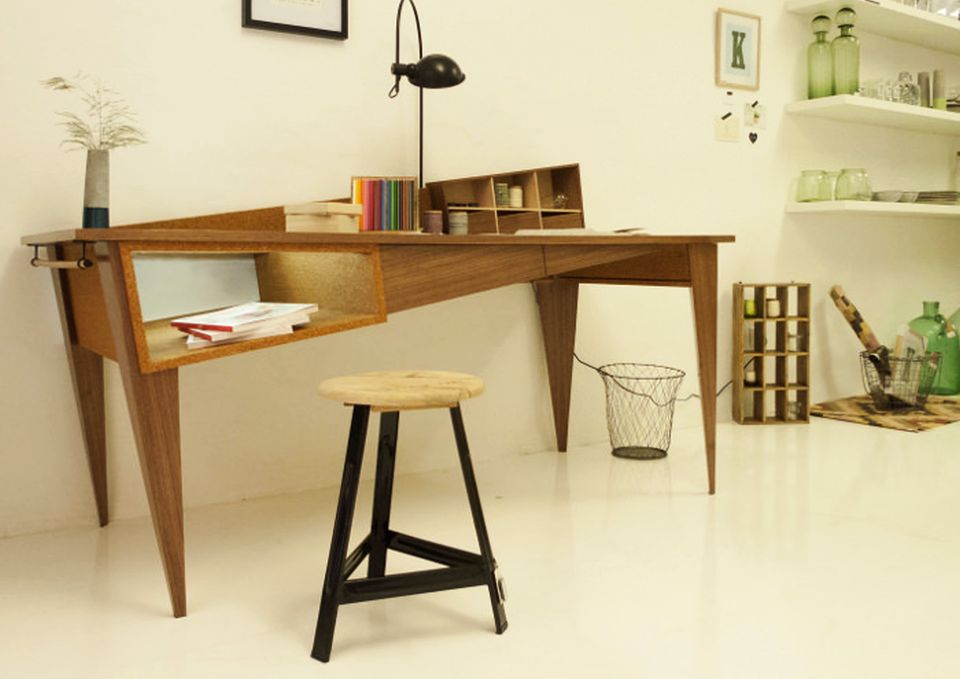 Credit: EspritDesign