Sweeping debris over and over again to keep the floor clean is a tricky task. If you're fed up of scooping dust all the time, the Eye-Vac touchless vacuum is surely the best solution. Well, it is a stationary vacuum cleaner that sucks up every speck of dust that's swept in front of it.
Eye-Vac features a 1000-watt motor to instantly remove 100-percent of hair, debris and dust lying before the machine. Unlike conventional vacuum cleaners, Eye-Vac is not meant to roam on floors. Instead the device sits at one place and waits for you to bring dust and debris to it. Hence, no need to try hard and scrape up the last line of dust into shovel- simply sweep it under the rug and it's all gone.
It is integrated with a built-in eye sensor system that's always on and detects the movement of broom near it. When you bring dirt particles near it, the system activates immediately to take care of the unwanted debris in your home.
Due to the touchless mechanism, the vacuum is a boon for people with sensitivity to dust. As they don't have to bend down closer to dust particles for removing them. This means dust-induced irritation will be a thing of the past, all thanks to this amazing floor cleaning device.
Although the machine is perfect for cleaning of hard flooring, but it's not going to be a great help in rooms with carpet flooring. However, to clean hardwood floors you can purchase it online for $99.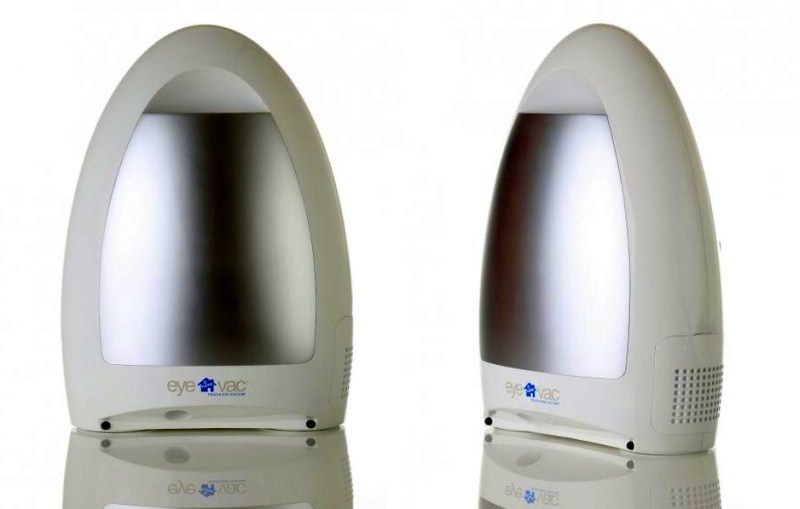 Via: OhGizmo