Due to never ending work deadlines and hectic schedules, it's not possible for everyone to visit an optician for regular vision tests. Here enters, EyeQue Personal Vision Tracker – a portable vision testing kit that's meant to keep a tab on your eyesight at home using your smartphone. This way this handy device keeps you on top of your vision health.
To test your eyesight using EyeQue, the users need to attach the small microscope-like vision tracker to their smartphone. The touchscreen is used to line up a red and green bar, enabling the companion smartphone app (suitable for both Android and iOS devices) to make refractive error measurements. This helps in identifying different vision conditions likes nearsightedness and farsightedness. The app also offers a score to compare with the previous trials, and even order glasses directly from the service.
EyeQue enables consistent eye vision testing capabilities without having to constantly see an optician. Available now for preorder on Kickstarter, the portable eye vision testing device has successfully surpassed its initial goal with over $95,000 pledged amount.
This smartphone-controlled personal vision tracker has even received a CES Innovation Award for best fitness, sports, and biotech products of 2017 and was a Prism Awards for Photonics Innovation finalist. Moreover, the team behind the creation of this portable vision tracker is committed to giving three-percent of all proceeds collected from Kickstarter to non-profit organization TwoBillionEyes.
Have a look at EyeQue personal vision tracker in action: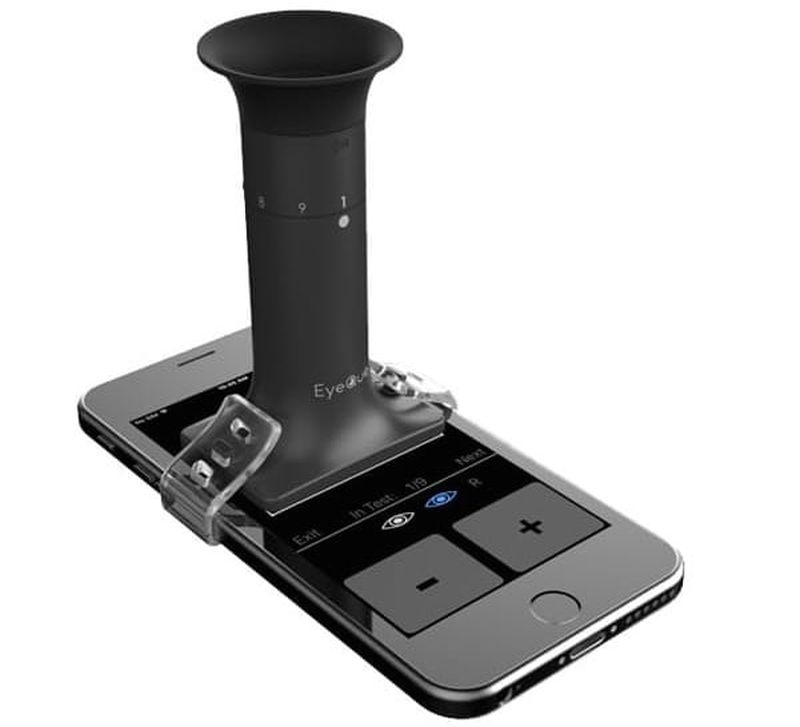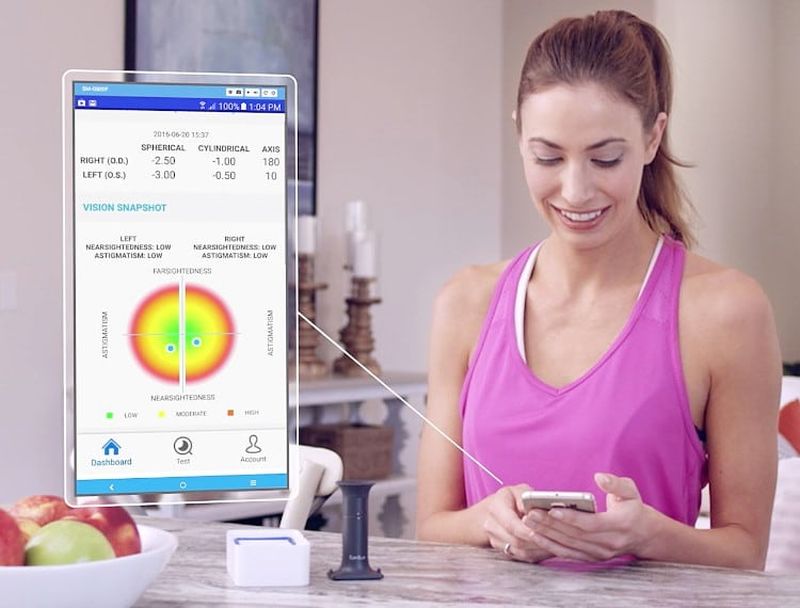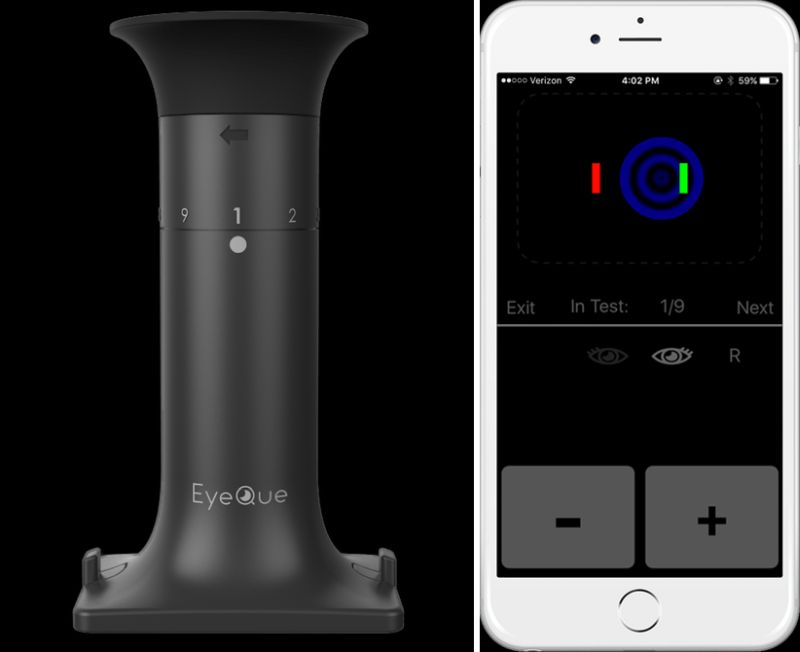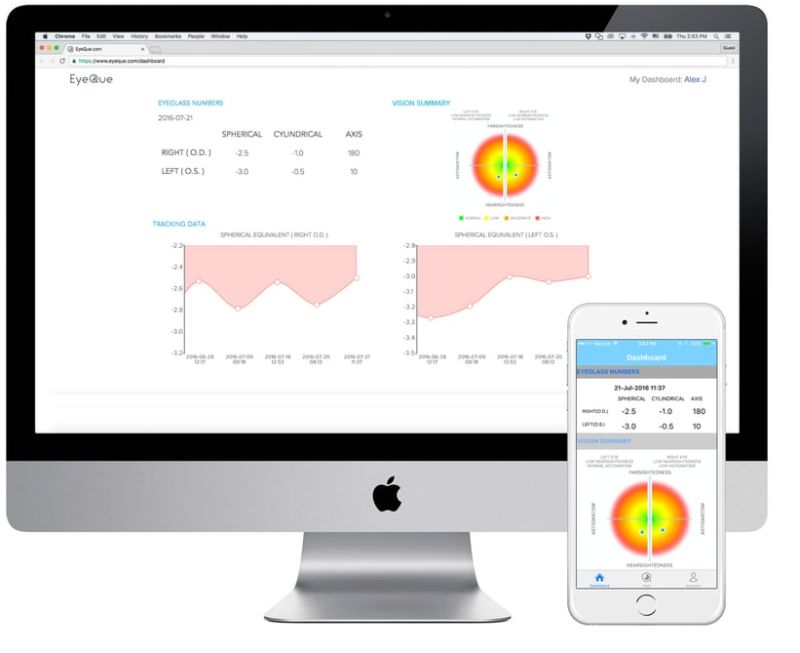 Via: DigitalTrends