Claudio Bianchi, owner of the Italian multi-sectoral global services company EdilBi Suisse Sa has commissioned interior designer Fabio Gianoli to create two new office tables in order to characterize the interiors of a renowned pharmaceutical company based in Switzerland. Dubbed Wow Effect Project, they have used the natural stone-like solid surface KRION from PORCELANOSA Group, due to its thermo-curvable properties that allows creating infinite kind of designs. The gravity-defying meeting room table is the most unique creation among them as it is a kind of a sculpture too.
Fabio Gianoli explained;
I started from a small simple object that has always intrigued and fascinated me, the top. Playing with the balance, challenging gravity and its time, creating a shape that came out of all the classic meeting tables. To try, I thought of only one head of the table placed on the opposite side of the hall entrance; the table is born from a vortex on the ground and stretches out for over 5 meters cantilever towards the frame.
Also Read: Agravic Stone Table by Tokujin Yoshioka defies gravity
The harmonic form of the gravity-defying table is realized after a long and laborious process of creating single thermoformed molds, subsequently welded and joined in a single element of 5 x 1.6 meters. Its ability of holding loads is achieved through an iron frame placed inside the table, fixed to the floor. Eventually, it can provide meeting space for about 10-12 persons at a time, functioning as an ideal office furniture piece.
With curved design and clean lines of this meeting table, Valtellina designer Fabio has surely succeeded in paying homage to the famous architect Zaha Hadid. It appears something like the Square Root tree trunk coffee table designed by the French designer Thomas de Lussac and renowned cabinet makers Perchebois.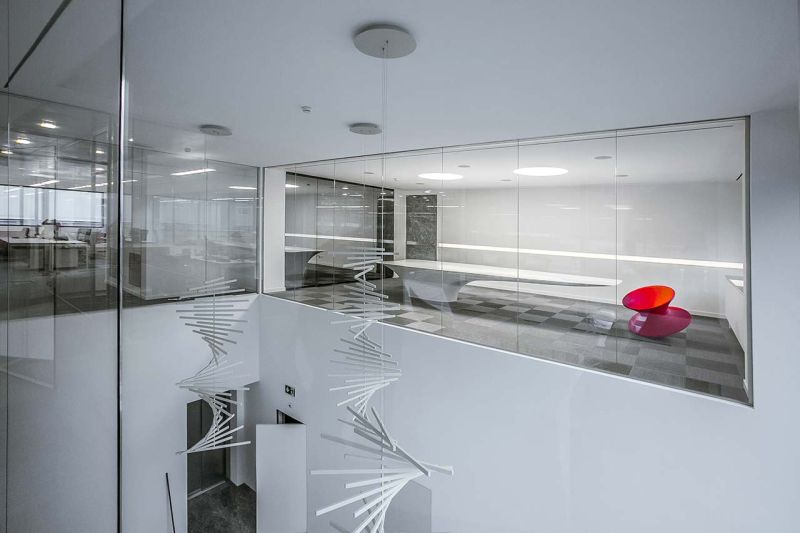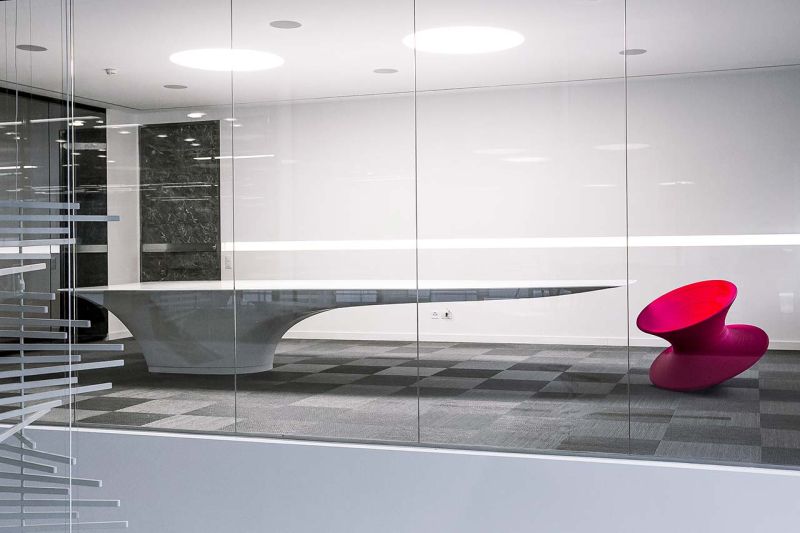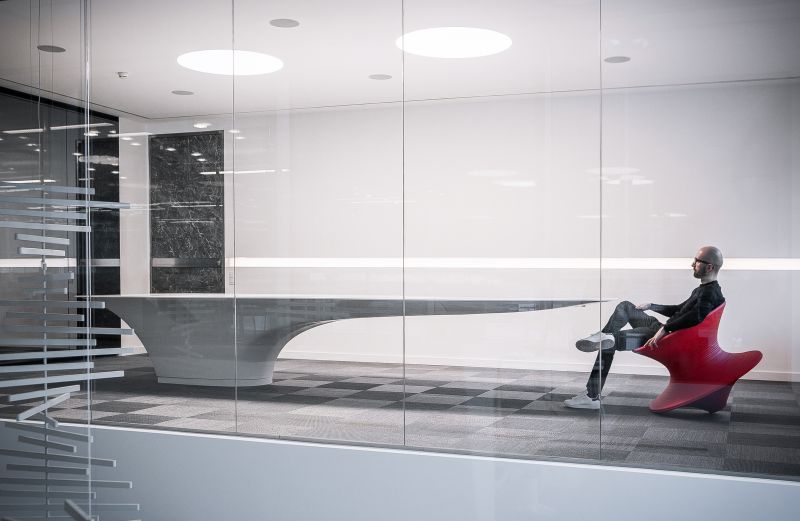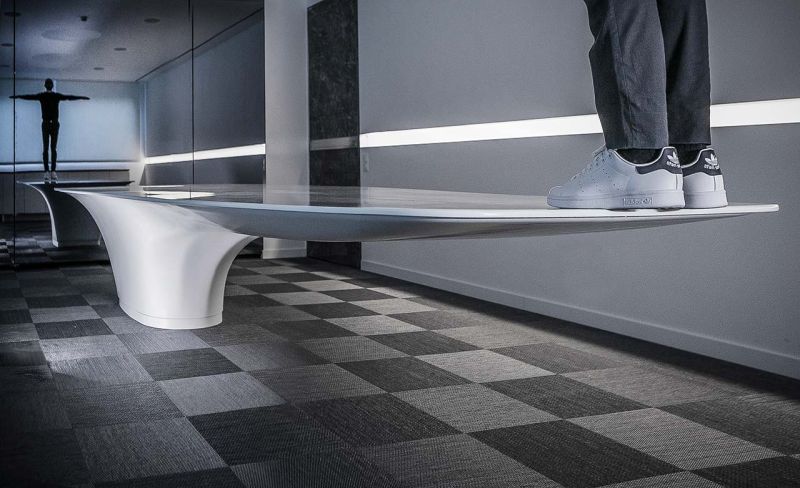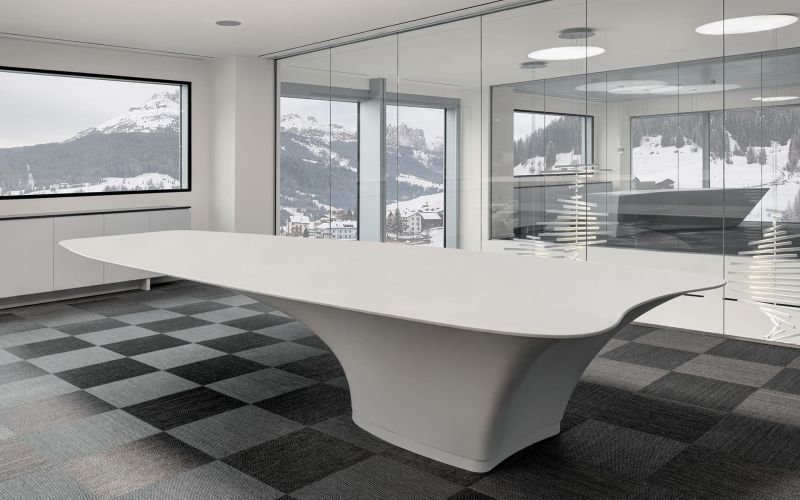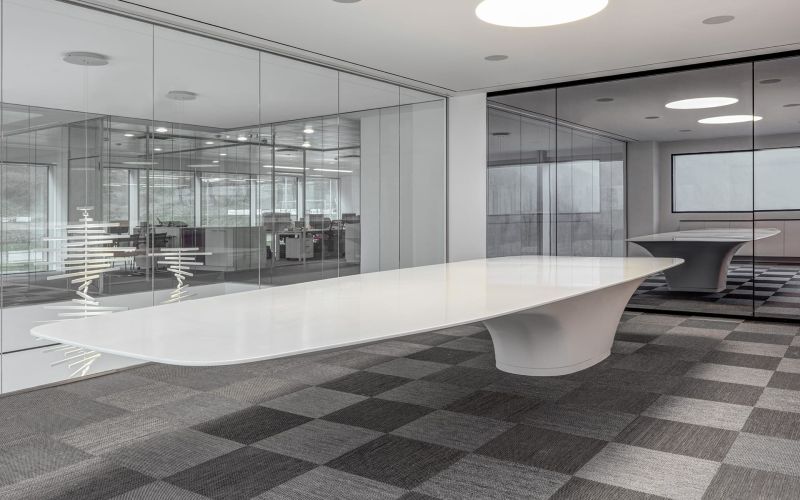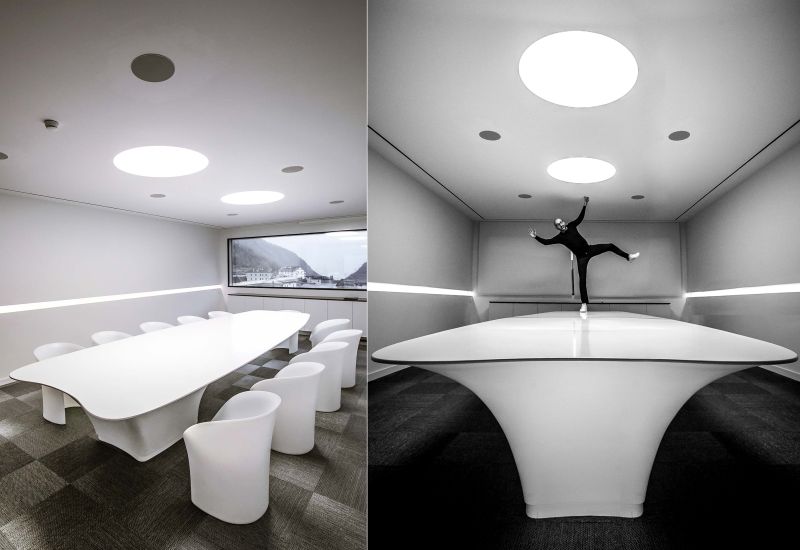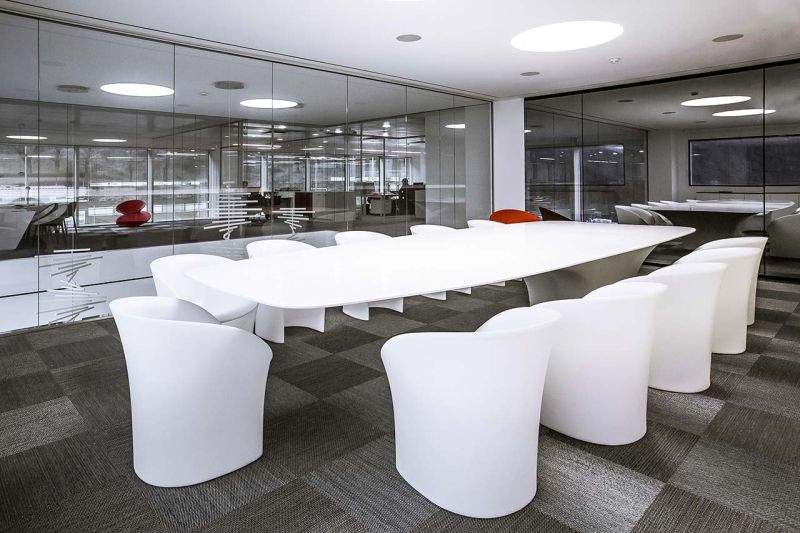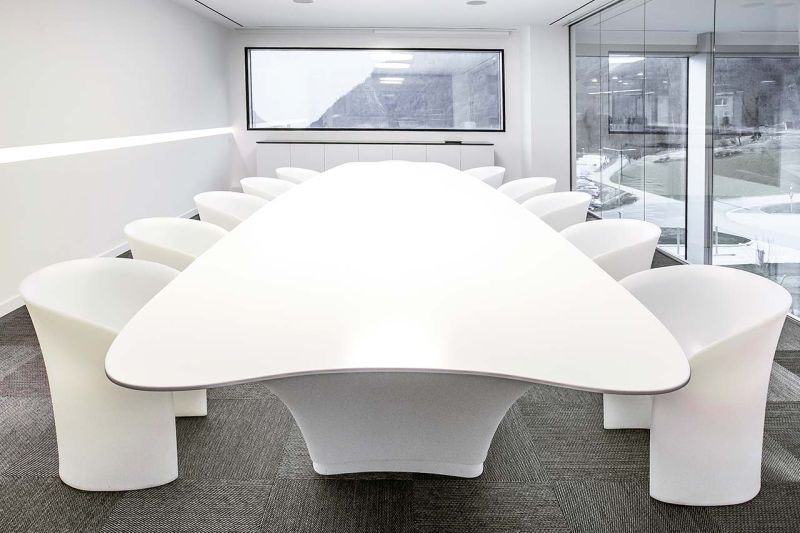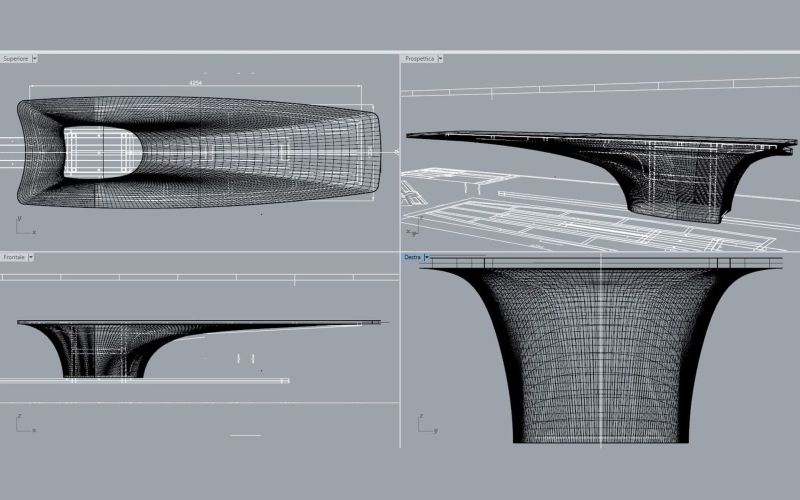 The cylindrical entrance desk nodes to the Norman Foster project for the Apple headquarters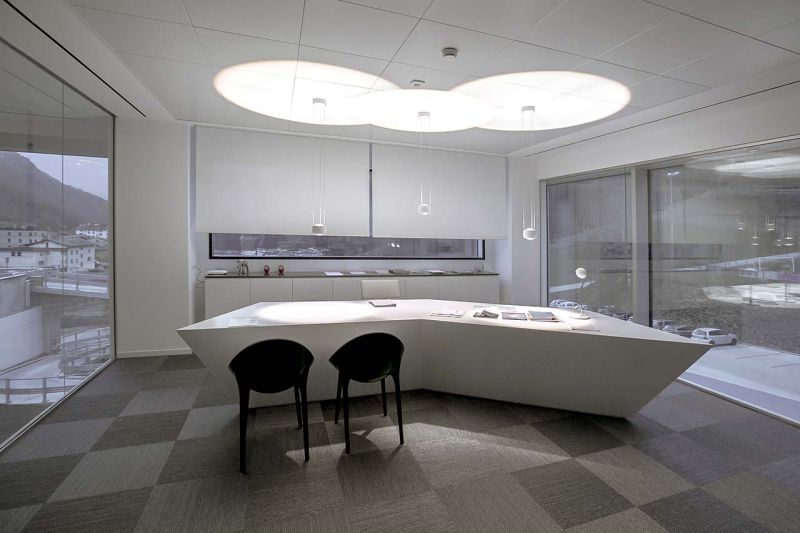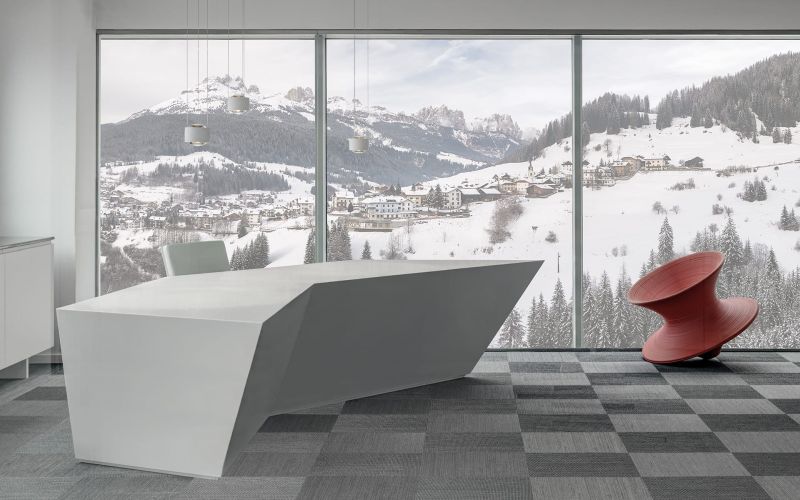 The cantilevered table-sculpture dedicated to Zaha Hadid