Netherlands-based architecture firm Zecc in partnership with interior designers Roel van Norel has constructed a recreation house nestled in the rural area of Utrecht. Focusing on the smallest details of architecture and interior designing, the house that replaces an existing garden uses its foundation and existing contours.
It's a contemporary cottage with gable roof made from stone slate, a chimney and wood cladding made using Western Red Cedar. A simple architecture that seamlessly blends into the surrounding landscape, the one side of this cottage is equipped with movable horizontal shutters that reveal all glass walls. Opening towards the garden, the facade not only invite sunlight inside, but also gets the house closer to nature.
In this cleverly assimilated cottage, the front open area consists of combined kitchen, living and dining area; while the rearmost section includes kitchen, bathroom, a wood stove and several cabinets integrated into the oak wall. Utilizing every corner of the cottage smartly, the bedroom area that is receptive to the living room can be shut-off with the help of sliding panels.
Designed to bring maximum functionality in this narrow width cottage, the three-piece bathroom smartly split into three. A beautiful example of meticulous craftsmanship and functionality, the recreational house displays minimalism and establishes a dialogue between the architecture and its location.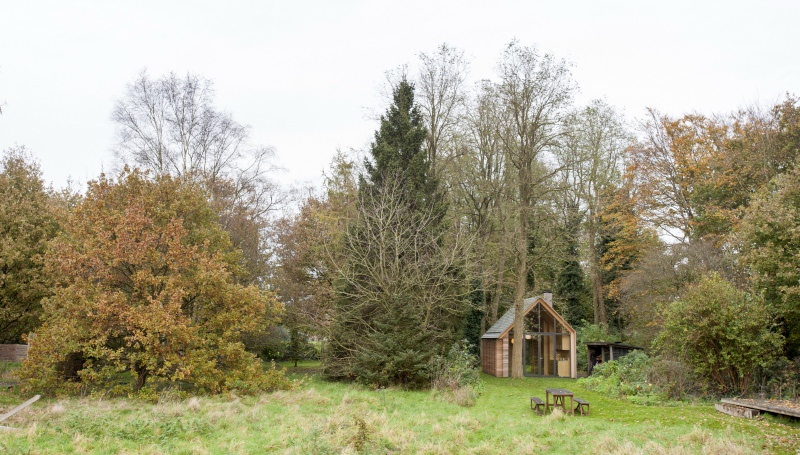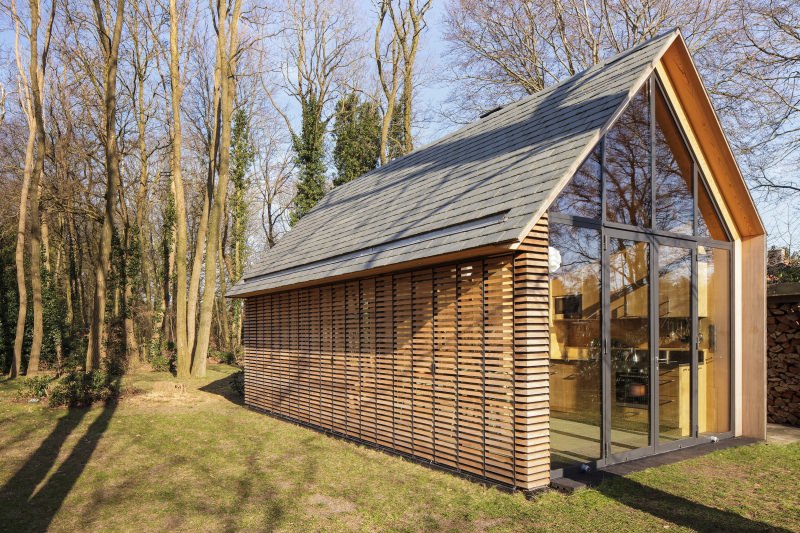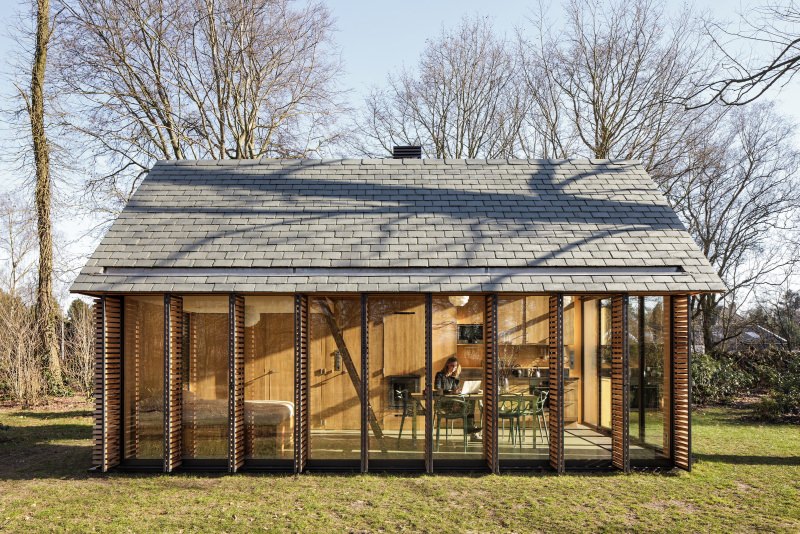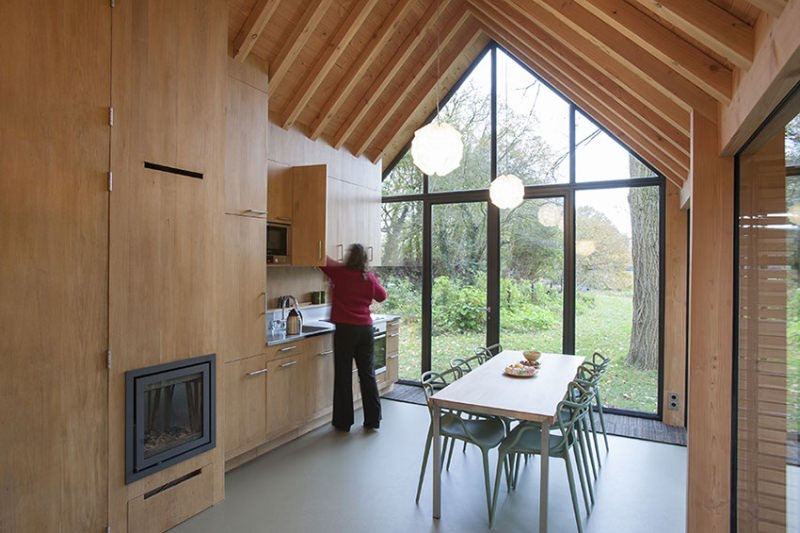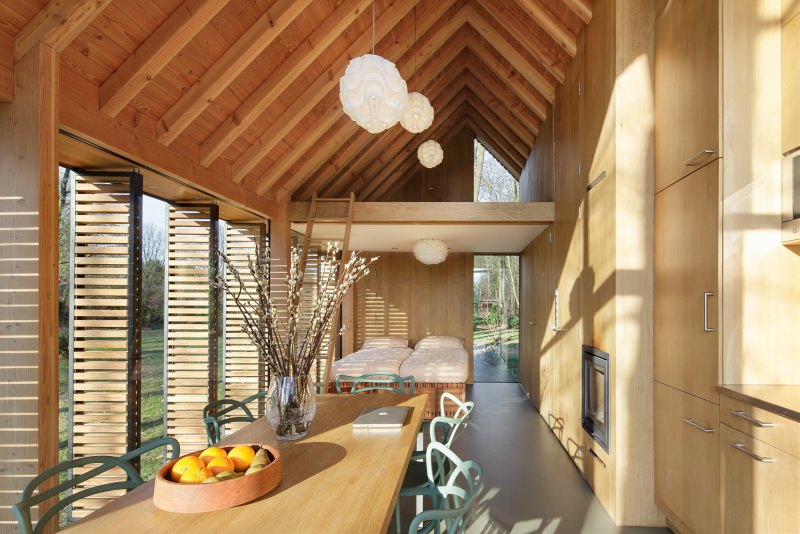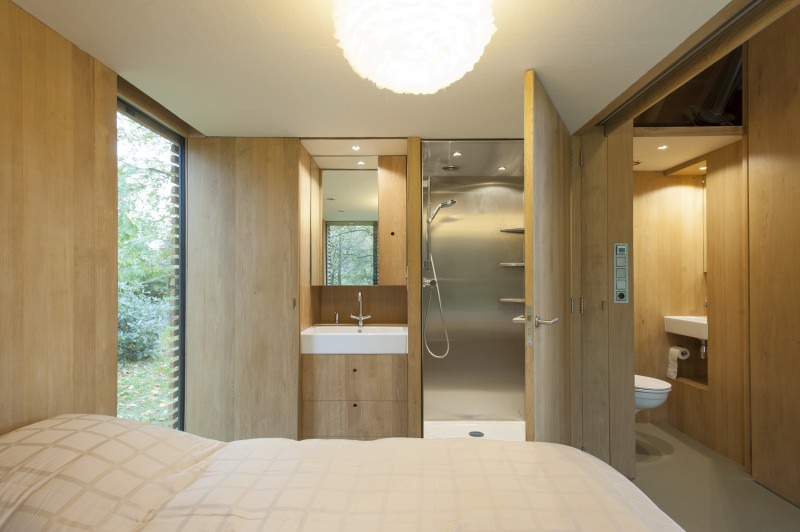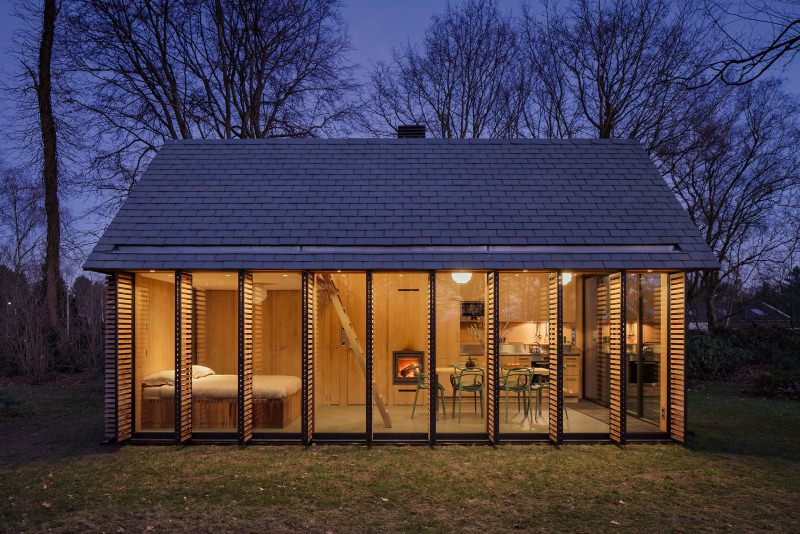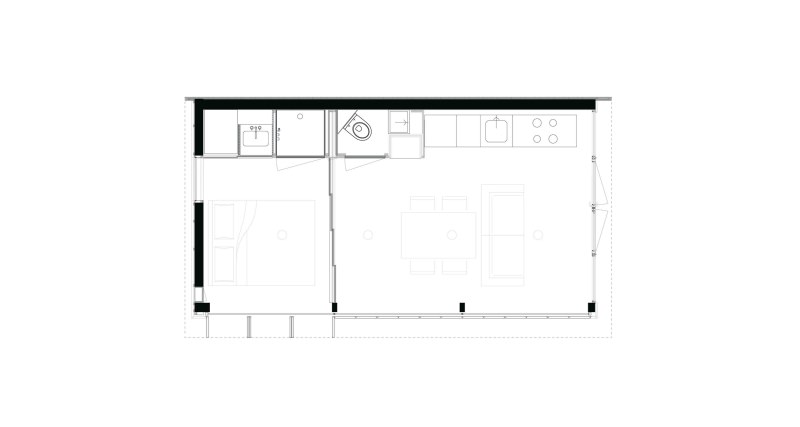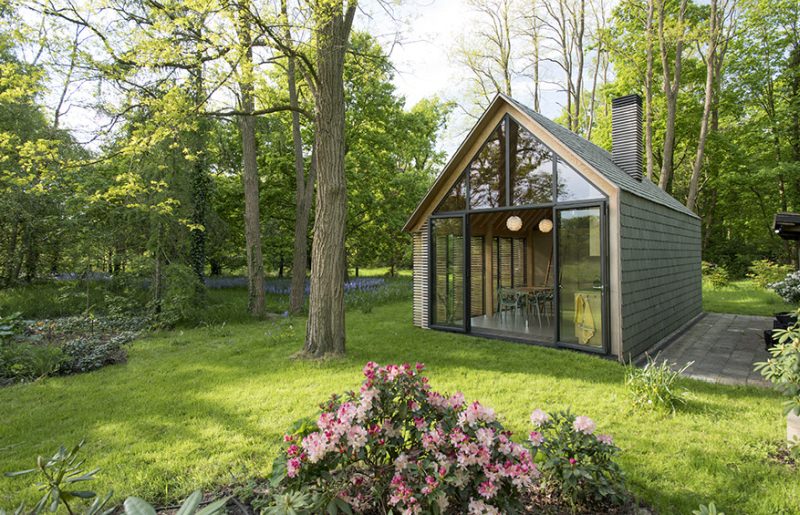 Via: SmallHouseBliss