Hanging beds by Polish designer Wiktor Jazwiec are unique, extraordinary and contemporary. These beds are ideal for those who live in small homes or micro-apartments, but don't want to compromise with comfortable bedding for a relaxing sleep. To provide comfort and cozy space to the users, the wooden hanging bed comes with fine features and built-in LED lights on its corners to add the magical effect.
The hanging beds incorporates a pulley system and jute ropes, which helps in hauling bed up and down easily. To enjoy a good night sleep just press the button and bed will be down, whereas if the bed is not required it can be winched up to the ceiling. The winched up position of the bed, can maximize the available room space.
For utmost safety and security, the bed comes with an additional safety line in the retracted position. Its larger version weighs only 80 kg to make it safe for any ceiling. Jazwiec has also added features like automatic up and down mechanism that works with the help of remote control, additional protection after being pulled, adjustable backlight with remote control (white, blue, green, red and all combination), enhancing its appeal and comfort.
The wooden bed surface comes in three different varieties i.e. Vintage wax, Matt lacquer, and High gloss paint. According to Jazwieck, the bed can be customized as per the ceiling and personal preferences. You can purchase the hanging bed from Jazwiec's Etsy shop.
The bed is worth the investment, as it not only adds tranquility and distinctiveness to your room but also manages to give you ample space to carry out other tasks as well.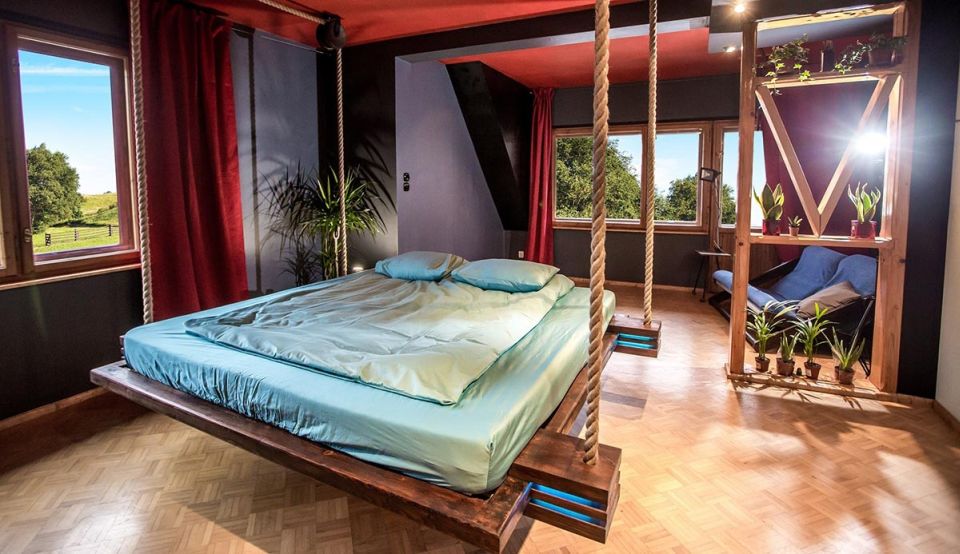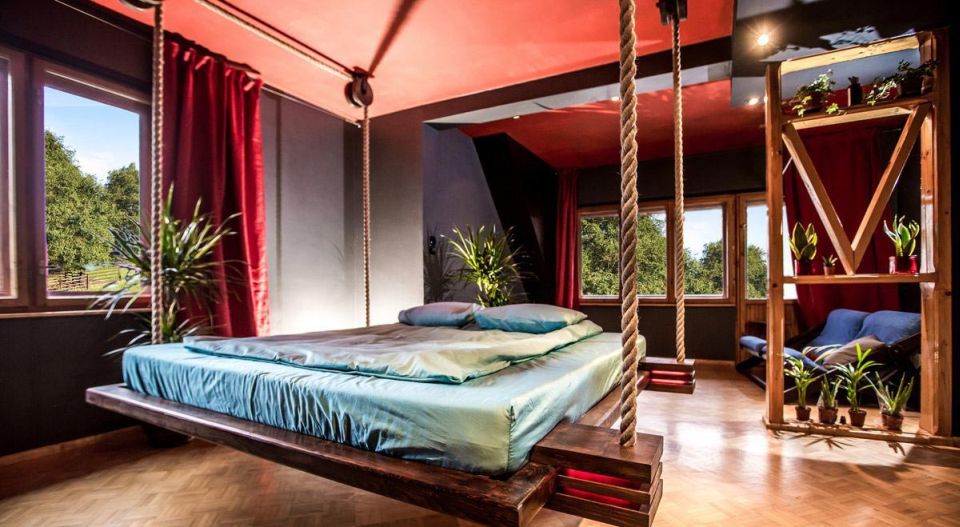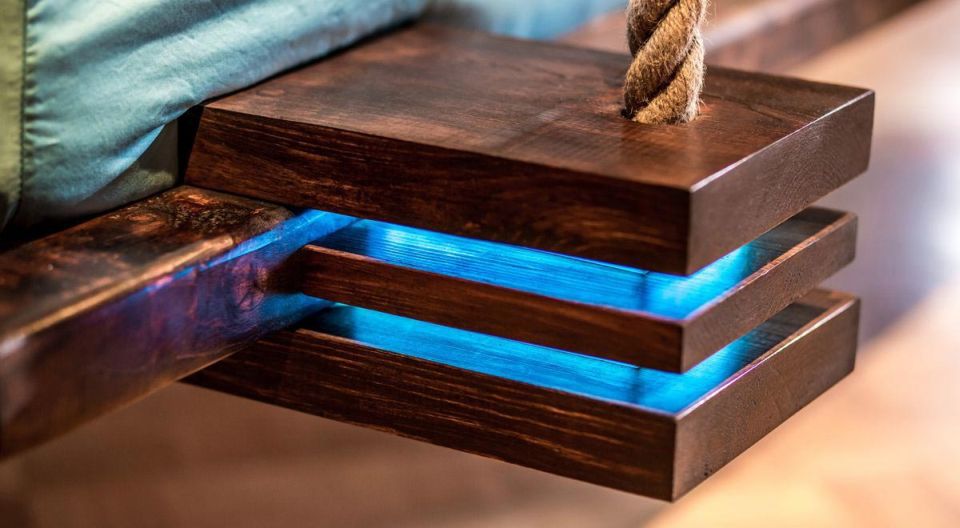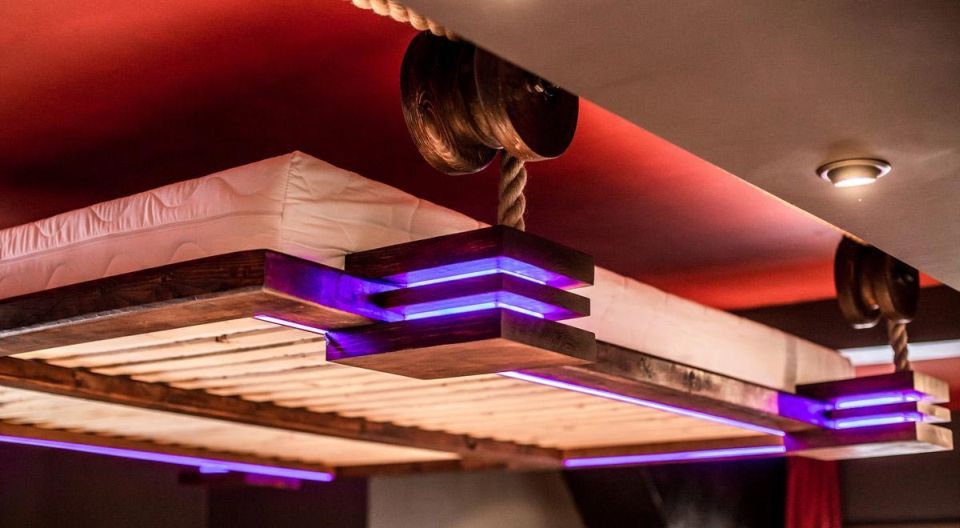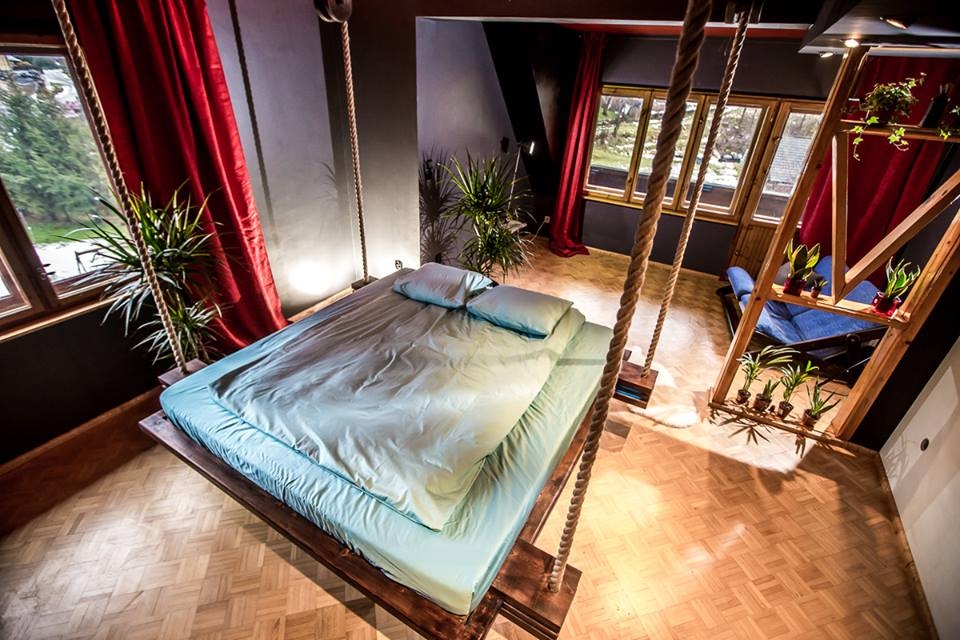 Via: Homedit