Professional programmer and Instructable user Antzy Carmasaic has created an interesting DIY rainbow paint roller that not only shows its support towards LGBT rights, but also liked and appreciated by kids. Rainbow is a representation of beauty, creativity and gateways, so Carmasaic wanted to bring all three aspects into a simple roller that paints vivacious colors of rainbows.
It's a perfect DIY project, which shows how a simple roller can be converted into a rainbow roller that can be further used to create quintessential-themed room for your kids. The colorful paint roller brush is designed to celebrates free-will and imagination, while supporting equality and love for all the beings. If you strongly believed in equality, the VIBGYOR is even the best illustration to show your support towards the celebration of same-sex marriage legislation all over the U.S.
To create the roller, Carmasaic has used  little imagination and material available. The DIY project is built by using all the easily available products like super absorbent kitchen cleaning sponge, non-absorbent sponge, acrylic paints and super glues. Carmasaic has first sliced the acrylic to add the color slot box, which is later attached with the sponge to transfer the colors on the roller brush.
Earlier watercolors were used, which was a complete fail on paper, but acrylic proved ideal for making rainbow on paper or walls. This rainbow roller is a brilliant option to paint a dream world for your kids. So, by following the step-by-step instructions provided by Instructables user, create your personal rainbow roller and do not forget to share your DIY roller with us.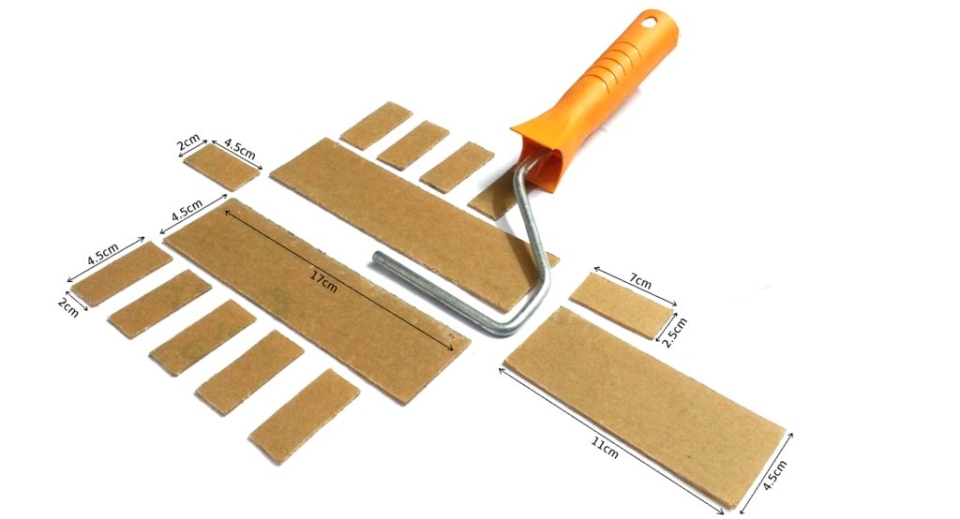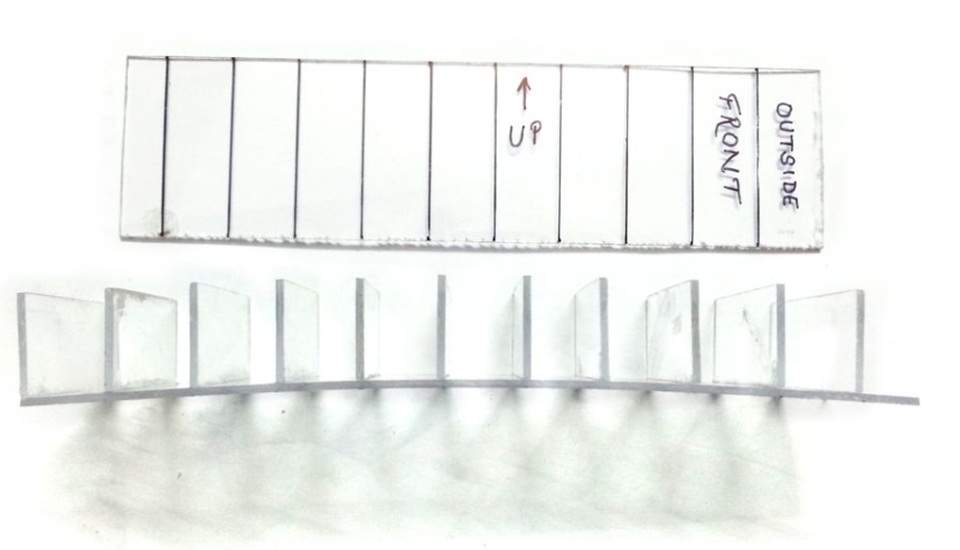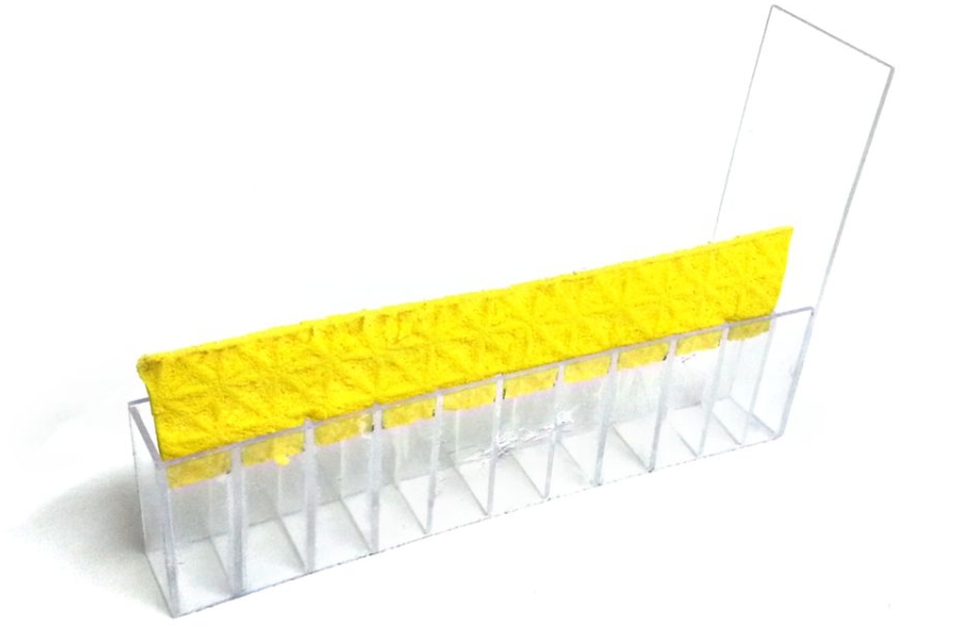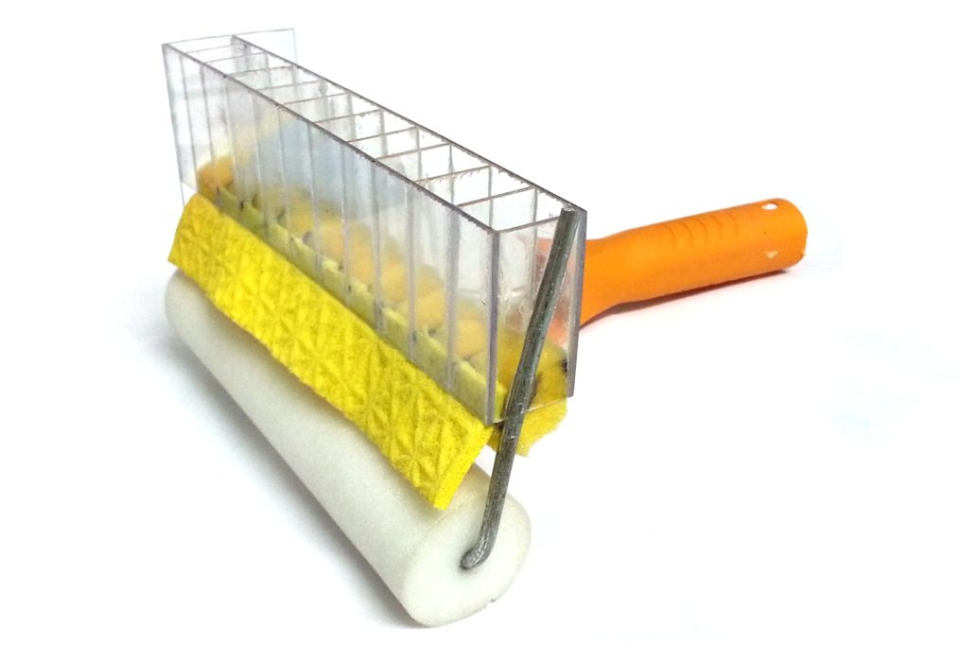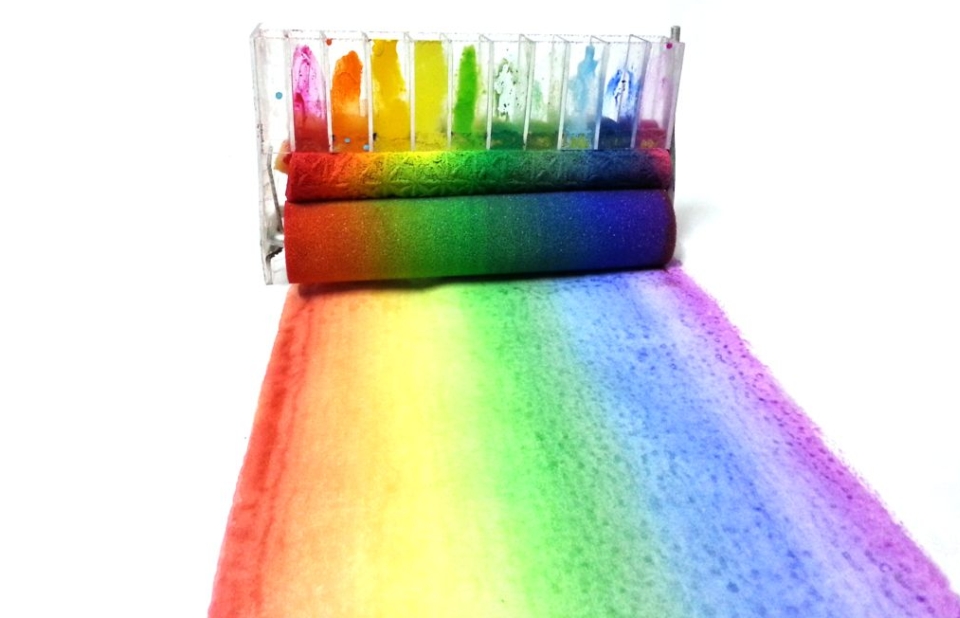 Via: Geekologie