Backyard playhouse is a favorite place for kids where they can spend hours playing with their toys and friends, instead of locking themselves inside the house.
The playhouses become even more special when they are inspired by fairytales. Chris Axling, a carpenter and artist who runs Magical Playhouses, has the art of designing and building custom playhouses, treehouses and sheds that charm even the adults.
Axling learnt the art of woodworking from Pete Nelson, the TV icon and the man behind "Treehouse Masters." If you want to have a special playhouse for your little one, here are some inspirations from the house of Chris to bring some Treehouse Masters goodness to your backyard.
Dragon playhouse
This dragon-themed playhouse is his first creation that he displayed in museums and received a lot of appreciation. The structure is inspired by his daughter's favorite book and movie "How to train your dragon." Made using cedar wood, The Dragon, looks like a little castle. The door welcomes you with the Frodo Baggins' sword replica hanging on it. The roof of the playhouse is built with wood shingles that gives it an amazing look, while its gable windows and wooden flooring makes it a master piece. This Dragon playhouse is truly amazing, and the best part is, it doesn't breathe fire, devour sheep or terrorize villagers – so your kid's in a safe playhouse.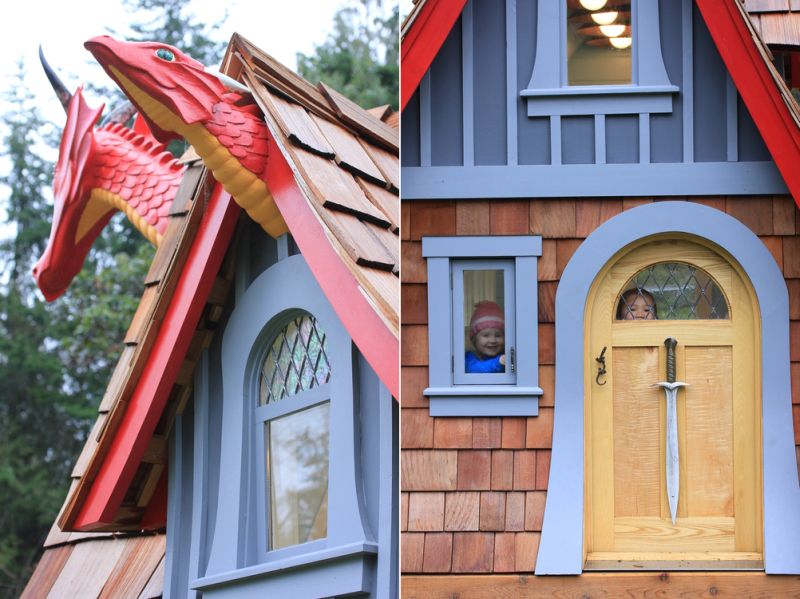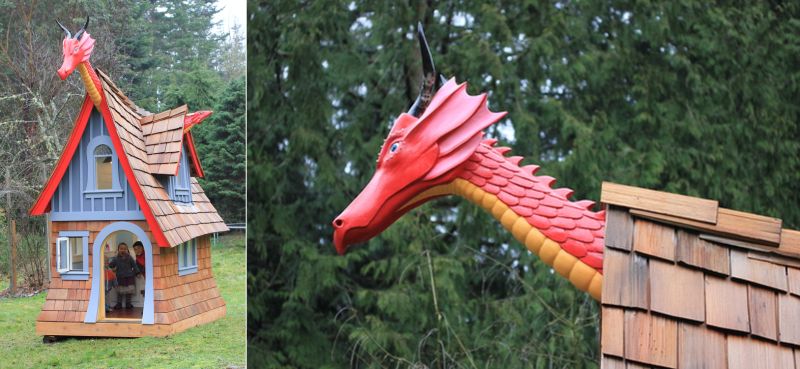 School Haus playhouse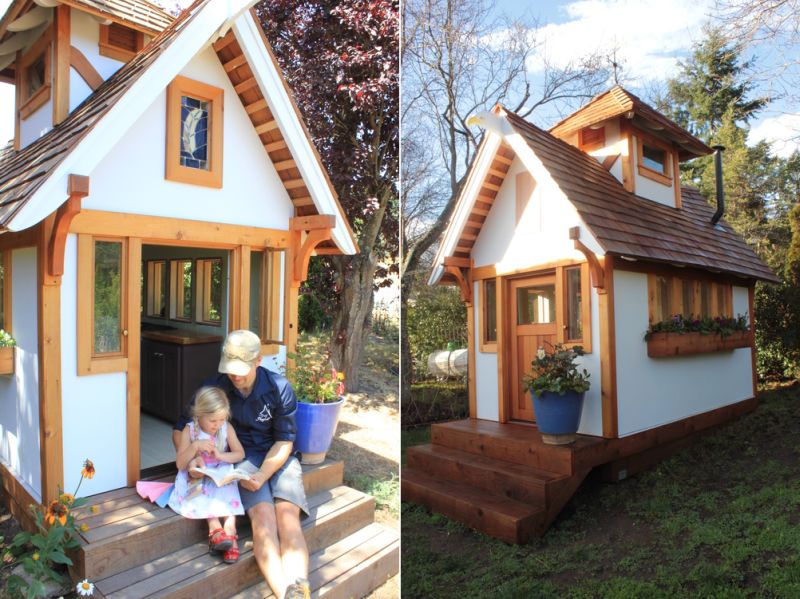 School Haus playhouse is his another beautiful creation, which he made for his daughter, Josephine. It has two stories with a sleeping loft that measures 7'x10'x12′. This house has Miniature wooden furniture, cute little kitchen and rectangular windows with stained glass art. The house is a sweet structure appearing in Axling's backyard. His daughter loves to read books and spend time in this playhouse with her younger brother. This little house looks beautiful and classy from inside out.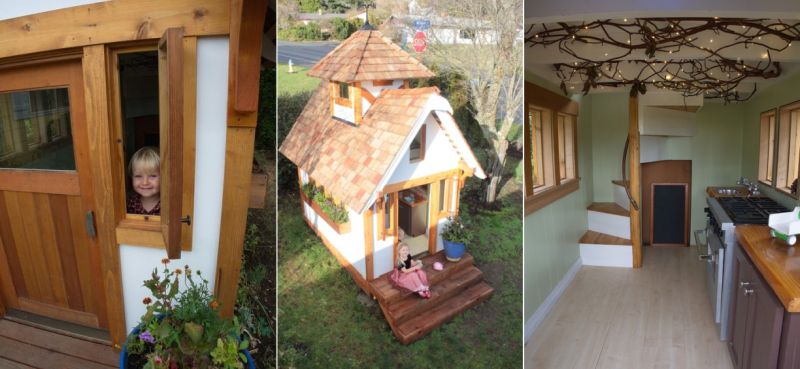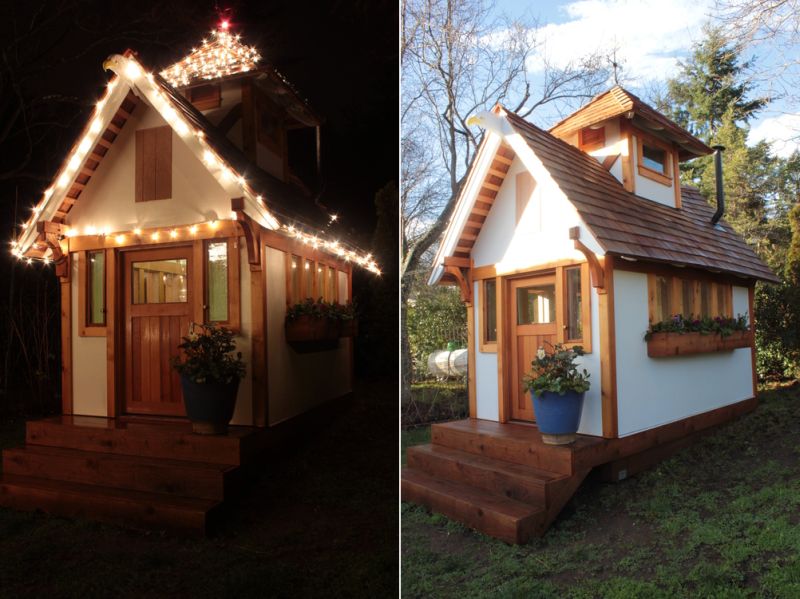 Treehouse
There is an interesting story behind this treehouse. Homeowners topped this cedar tree some 20 years ago, from then it is growing like a candelabra. The owners used it as a play space for their grandchildren. Later they came up- with an idea of building a treehouse. So, they approached Chris for the project and he granted their wish, like a genie, by building this tiny treehouse. This Treehouse is located in Bainbridge Island, the home town of Chris Axling.
The treehouse is beautifully designed with big windows and is connected with a wooden ladder to the ground. Tree's unusual shape, and the structure of treehouse look amazing together.