In childhood, you must have heard fairy-tale stories about a small wooden house in middle of the forest. German architectural firm Atelier ST Architects has made that fairy-tale forest house a reality of 21st century within pines of Brandenburg, Germany. It was originally a summer house in 1926, which was in a deteriorating condition. The architects decided to renovate it into a minimalist cabin with a contemporary touch.
The cabin is designed as such that it reminds you of a vintage cottage in fairy-tales with its wooden finishing. It is entirely made of wood for a vintage look as well as providing warmer environment to the residents.
Exterior of the facade is made of dark timber to blend it with the surrounding dark forest wood, whereas interior is contrasting in white to make it feel a bit more spacious. Inside, wooden flooring, walls and ceilings are painted white and have contrasting furniture and decor items for a modern outlook.
The huge glass windows allow natural daylight to enter inside as well as offer a magnificent view of the surrounding landscape. Even outside the house there is plenty of space to place chairs and table to sit and relax in this peaceful environment. The minimal design and approach makes this forest house look more elegant in this amazing location.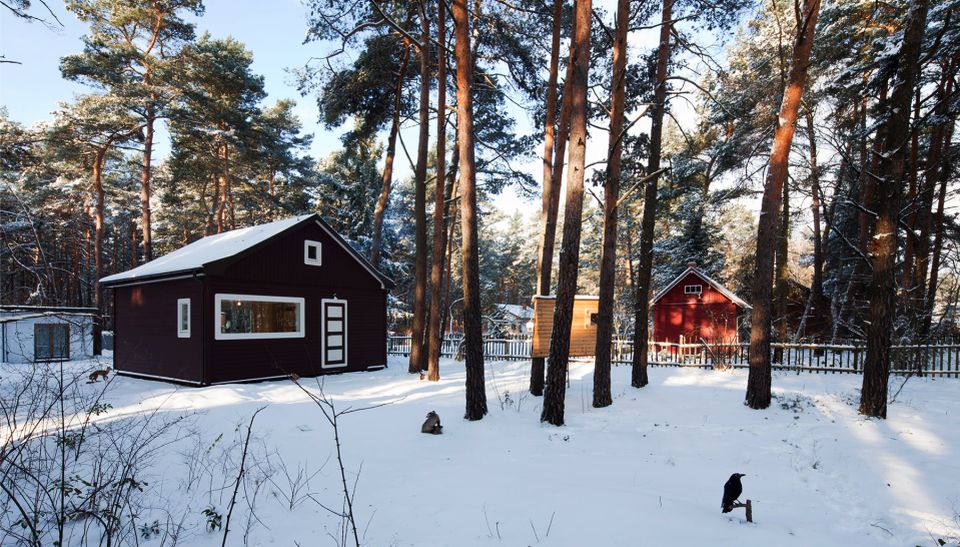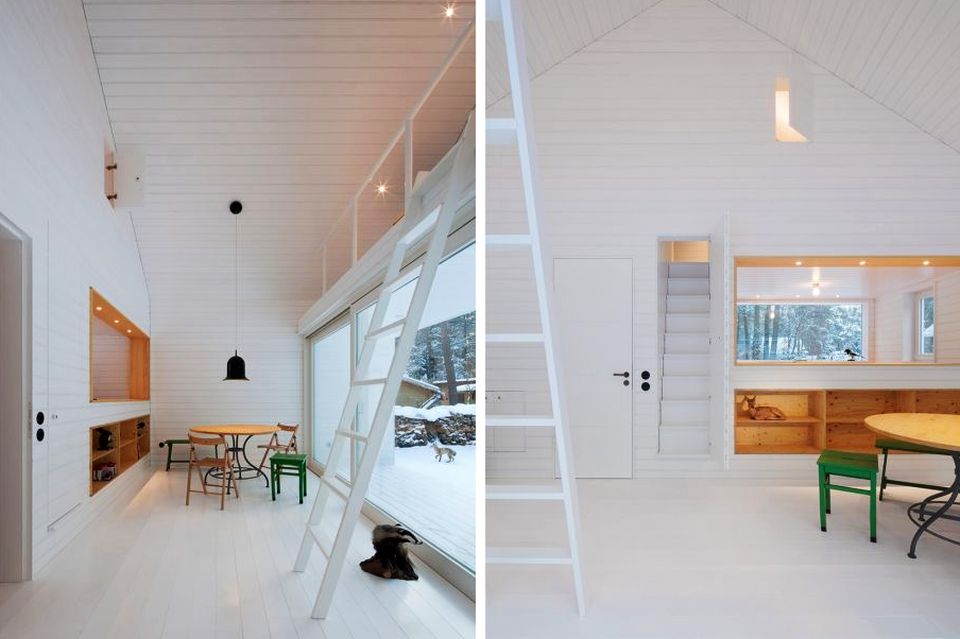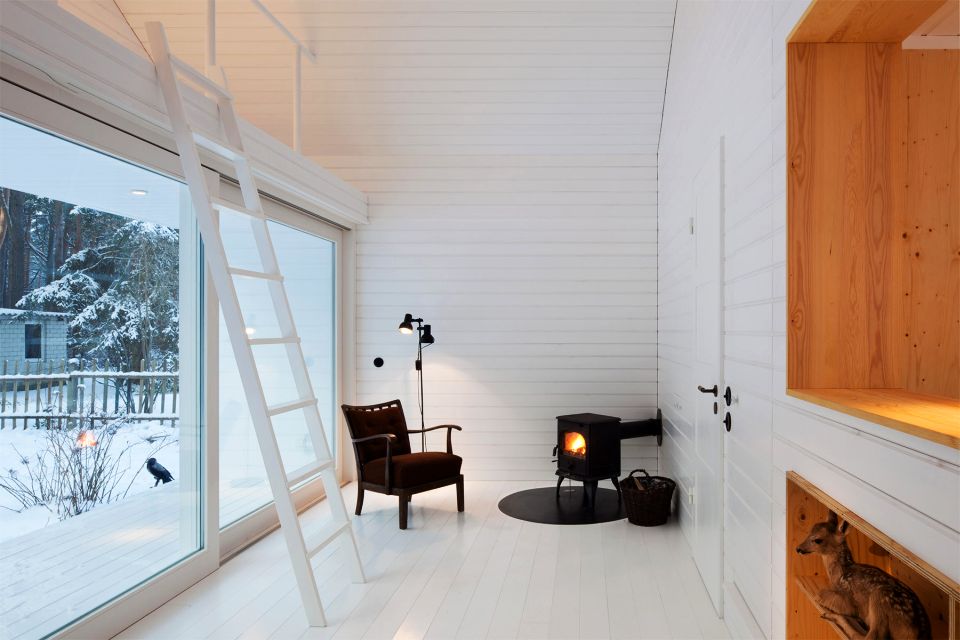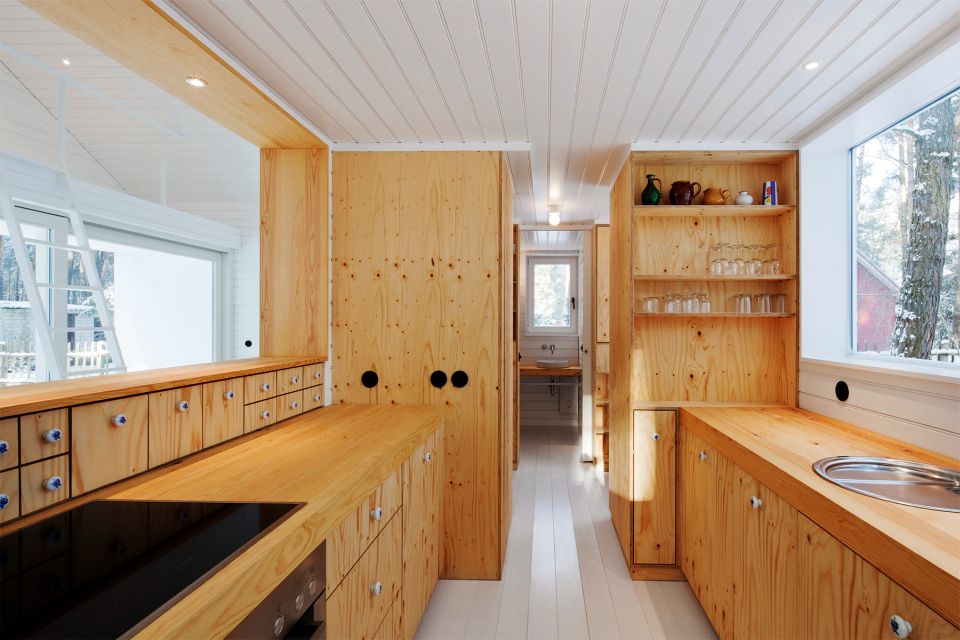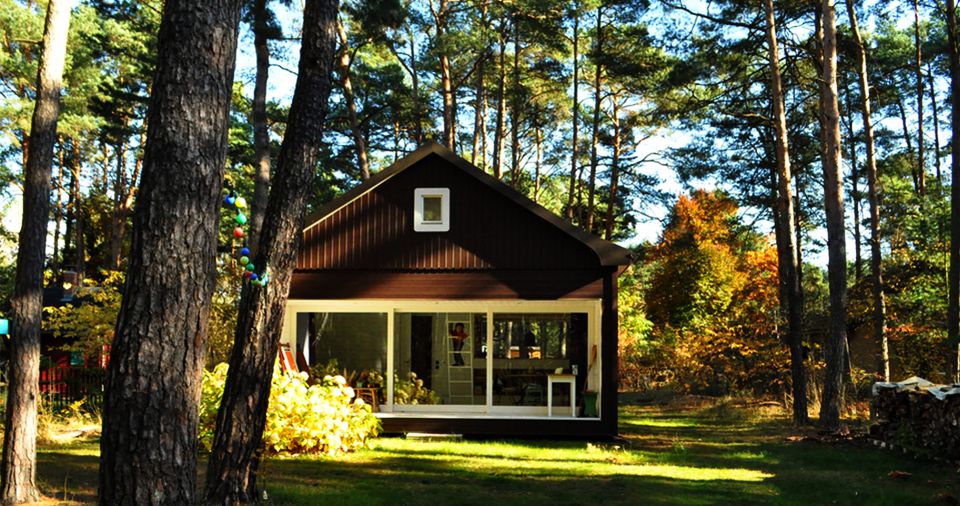 Via: Dornob