This year on 22nd edition of the EuroCucina FTK, the Italian company Falmec introduced its new Spazio hood that stands out for its innovative design and usability features. Designed by Francesco Lucchese, it cleverly exploits the available space in a kitchen, offering maximum practicality and functionality. Aside from being aesthetically pleasing, the Spazio range hood also includes technical features like USB ports, power sockets, tablet holder and a small indoor garden.
Made from stainless steel with the activated carbon filter, this 180cm island features frosted glass shelves to keep crockery and objects, a channel with hooks for organizing kitchen accessories and built-in LED lighting system. The Spazio hood also offers an option to have a small indoor garden to grow aromatic plants right above the kitchen island.
It features Circle.Tech technology that combines suction and filtration in a single horizontal body to improve air flow. In addition, built-in Carbon.Zeo filters made from natural minerals such as active charcoal and zeolite are more effective against bad odors and humidity than traditional filters.
Also Read: 10 Ultra Modern Range Hoods to Pep Up Your Kitchen
With kitchen trends moving to clean lines, natural materials and incorporating multiple features within a single unit, this stainless steel range hood is ideal for modern kitchens. It will be available for purchase from September 2018 onward.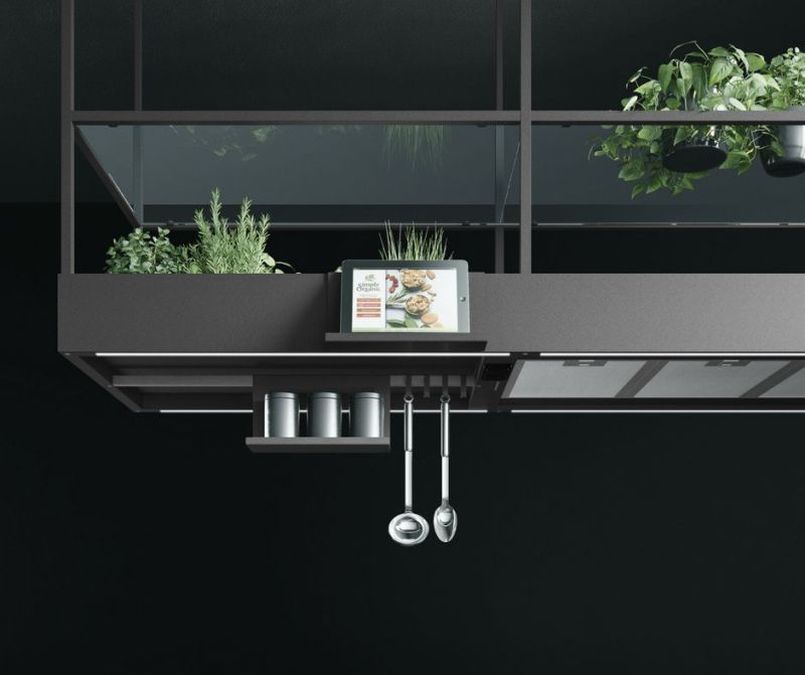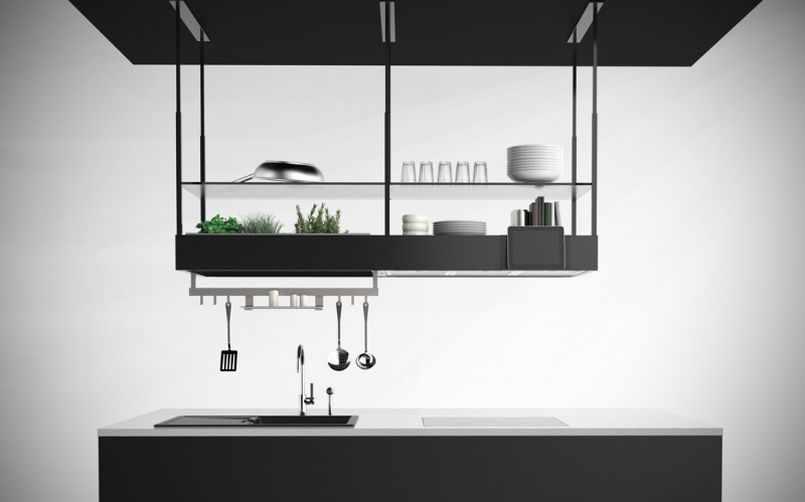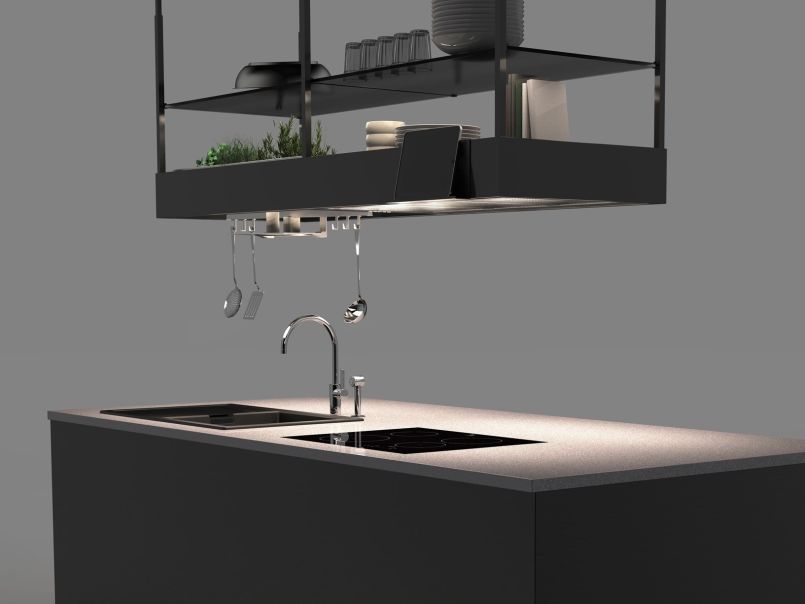 Via: Archiproducts