Instead of tedious showerheads that only adjust water pressure, why don't you make your showering experience more magical with Rock Showerheads? AquaElite, Italian manufacturer of innovative shower systems, has come up with this latest range of versatile Rock Showers.
These are false-ceiling showerheads that can be used either as wall-mounted, adjustable lateral body jet or rectangular hand shower. The showerheads are incorporated with colored or white LEDs to enhance your showering experience. Moreover, a motion sensor light switch and remote control are also installed for changing different lighting combinations and functions, as desired.
It features anti-limestone as well as anti-drop characteristics, providing high performance with controlled water pressure. This ultimate system offers you different shower styles including rainfall, cascade and mist spray jet; all for rejuvenating your body and mind. What could be more refreshing every morning than bathing within your desired shower settings?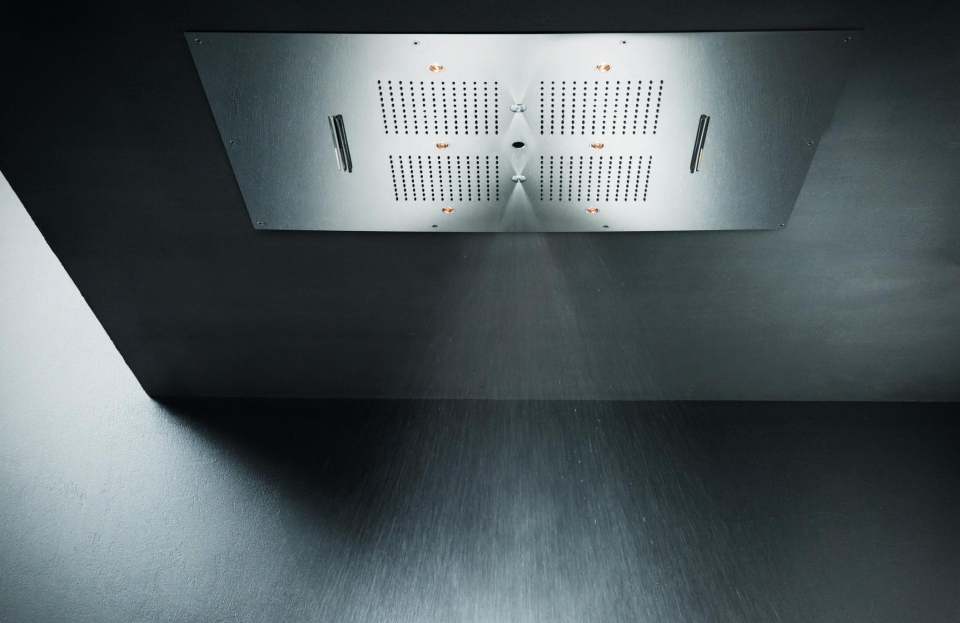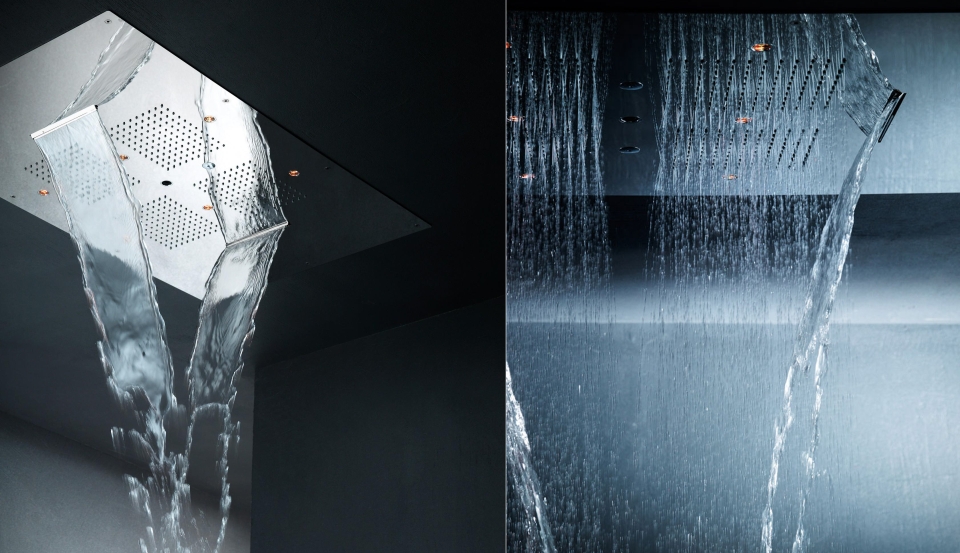 Credit: KBB