Brian and Stella Sullivan were living in a rented two-bedroom apartment near Seattle, but when their landlord hiked up the rent, they had to work a lot harder to meet the expenses. Despite all the sweat, finances were always tight for them. This hardworking schedule was taking much of their time, as a result they couldn't spend quality time together as a family.
So when Brain was offered a job that would have required two-hour of commute, this family of five from Washington State decided to convert a 40-foot-long bus into their full time dwelling place, and they lovingly called it 'Big Bertha'.
Big Bertha is a solar-powered bus converted into an ultra-portable tiny house perfect for their family of five. Entry to this tiny house has a mud room, where you can put away your shoes in a very organized way. This part of the tiny house can also function as an extra working space when required.
A big solid wooden door leads into the main interiors of the house, separating mud room from rest of the bus. This helps in making the entire dwelling place nice and cozy during winters. Past the door, a living room welcomes you with a central corridor kept for walking through, with customized seating and counters placed on either side. Seating has two benches with concealed underneath storage, and attached to it is a pull-out extension that forms a frame for a full-sized bed.
Next is the kitchen with large counter tops, and appliances that are compact and efficient. Sullivan uses portable induction stovetops for most of their cooking, which can be stored away underneath, when not in use. It also has a propane fire place to beat out the chill. A single basin sink, without consuming much space handles all the utensil cleaning business. While a wire rack above the sink acts as a dish storage and a drying rack combination. There are pull-out drawers to store all dry and perishable goods.
Kitchen leads you into the bathroom space that has a composting toilet, a bathtub that can also function as a storage unit (of course when not required) and a much needed washing machine. Since the Sullivan's don't have dryer system, the bathroom can be turned into a 'drying room' just by closing the curtains.
Beyond the bathroom there is the kids' room, which has three bunk beds with lots of smart storage areas. One with the side wall for a bit of privacy and one with a metal gate to ensure no one falls off. The third bed that is opposite to the other two, and can also be used as a 'play-bunk'. All beds are full-length single beds, built with the longevity in mind to comfortably accommodate the children when they grow up.
Next up is Brian's and Stella's bedroom that is built right in the back and over the bump of the bus conversion. Being not an exception, it also has enough storage spaces along with a double bed. A wooden stool is handy enough to perform various function like getting the kids and their parents to reach up to the bed.
Big Bertha undoubtedly is a very well-designed full time living place that is saturated in great ideas for making a small space multi-functional. The year-long project of this lovely family has paid-off for sure. Furthermore, Brain has got it registered as an RV, so the family can drive it anywhere without any special license required.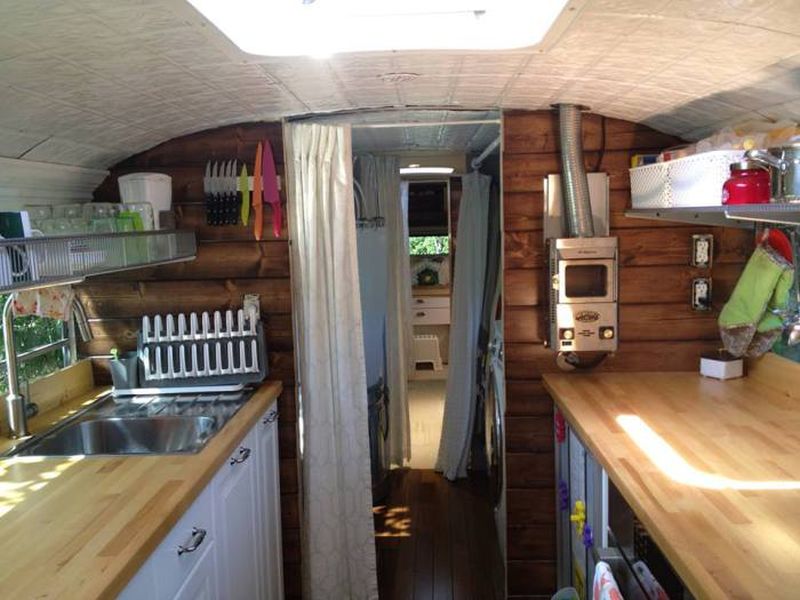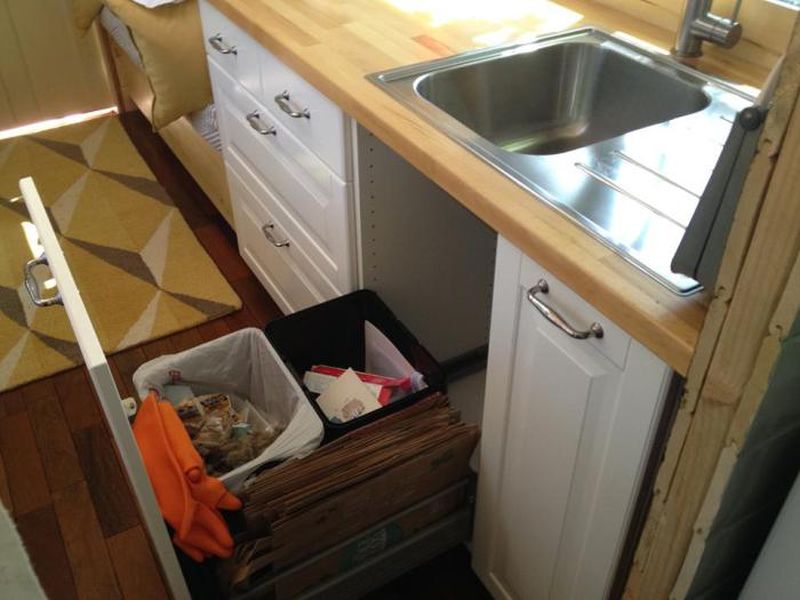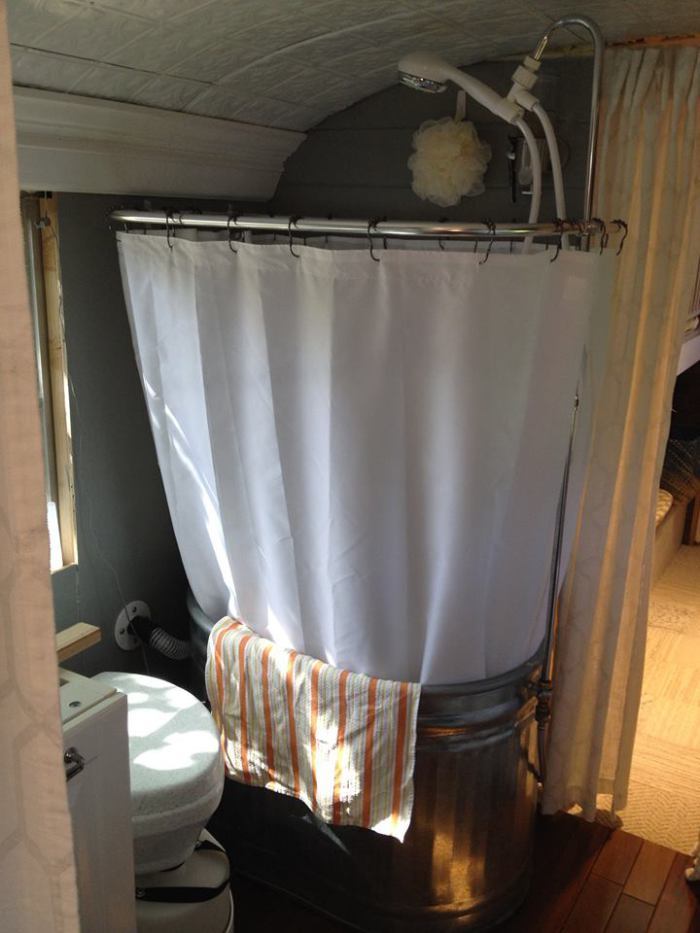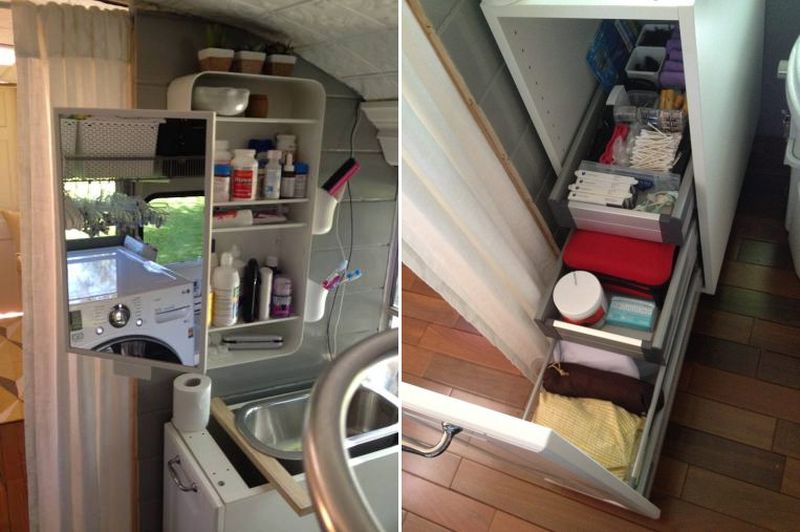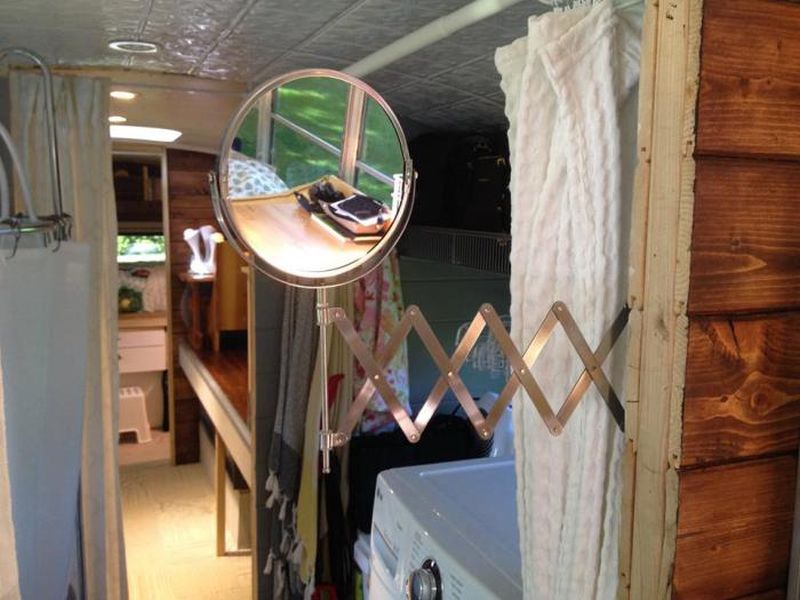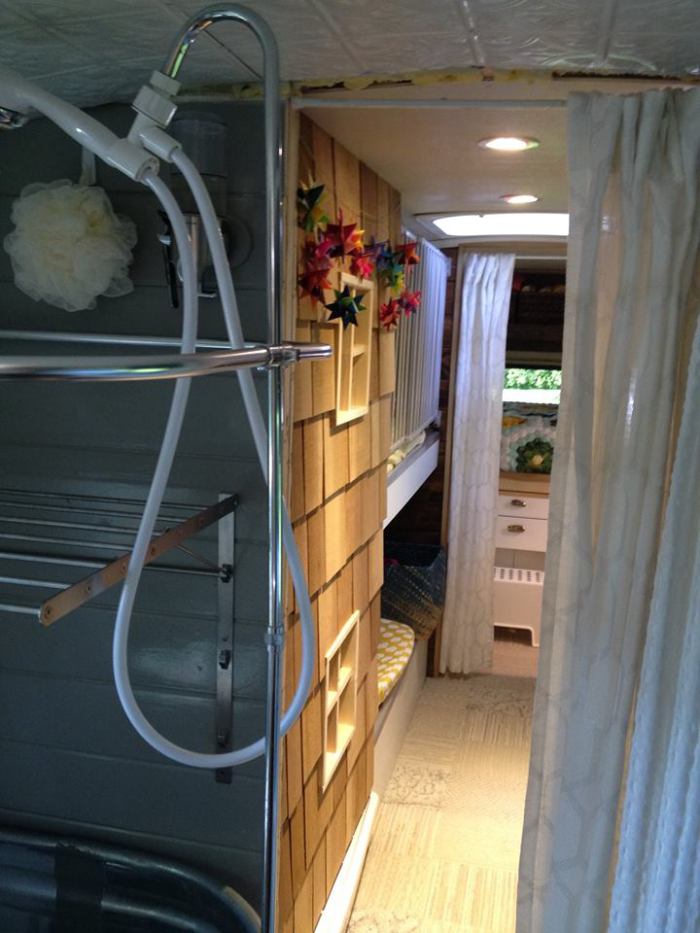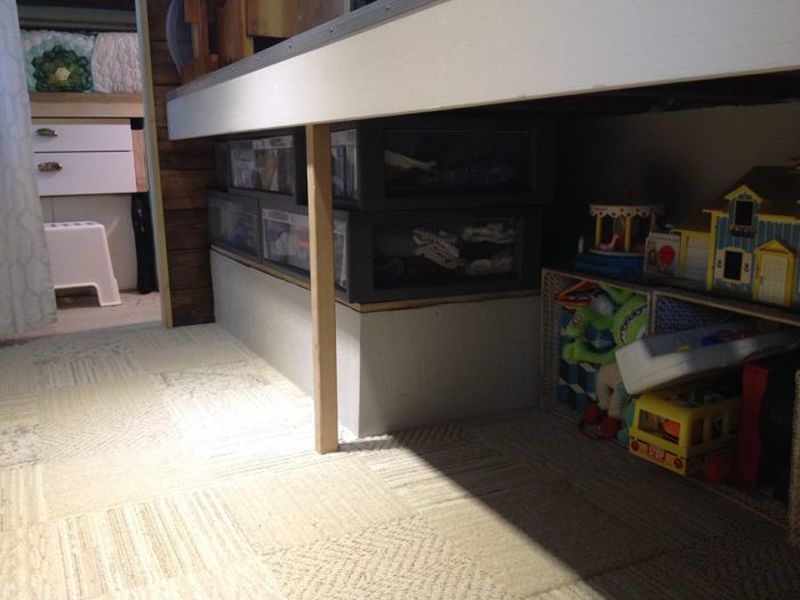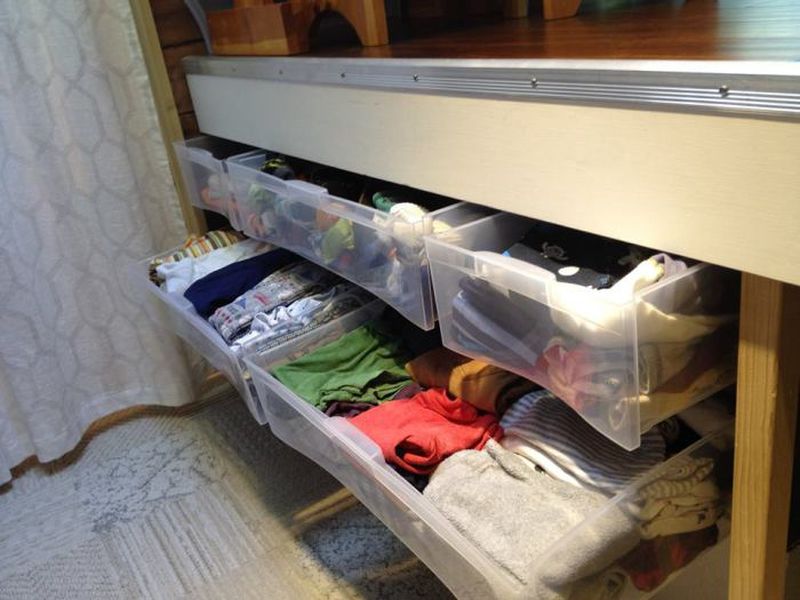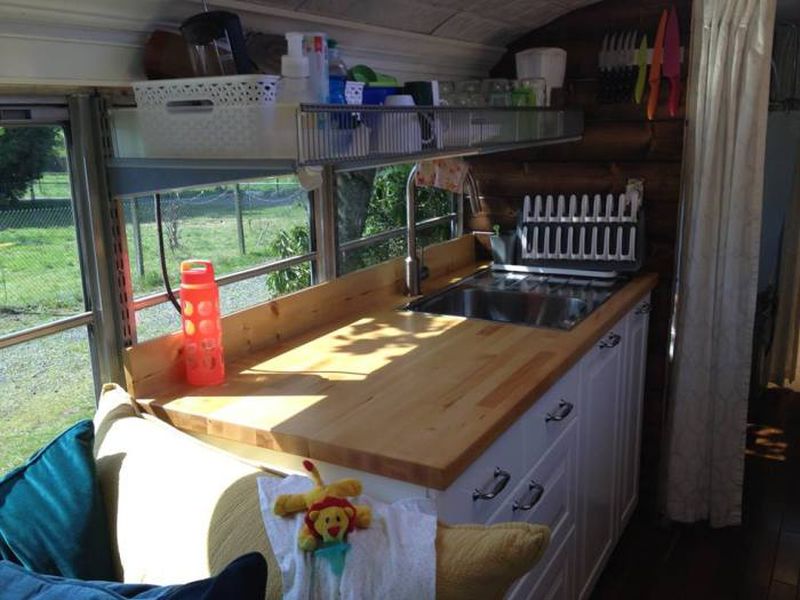 Via: TreeHugger