When an earthquake of 6.3 magnitude hit Christchurch on February 22, 2011, killing 185 people and reducing buildings across the city to ruins, a New Zealand couple Andrew and Amber were 25 floors above the ground in a hotel room that was severely damaged and was leaning to one side. They were badly trapped because the fire escape route had collapsed. After spending several nerve-wracking hours trying to escape, they were finally rescued.
But the catastrophe caught up with the couple so hard that Andrew was diagnosed with Post Traumatic Stress Disorder (PTSD). This stressful experience, soon made them realize that they should spend as much time as possible together and watch their kids grow, which would give them amazing experiences and true living, rather than wasting their lives struggling hard to cope up with modern lifestyle.
So, the couple decided to ditch their apartment and renovate a bus into their full-time house that would give them the freedom to travel around the country and escape their normal life. Then they started to refurbish a 1987 Volvo B6FA 6-Litre Turbo Diesel bus into a motorhome. It took them approximately a year of hard work to complete their dream home.
This 11 meters long bus is fully off-grid and solar powered with 750W of solar panels and a 630Ah 12V battery bank that provides power to his home on wheels. A 250-liter water tank supplies fresh water to the family and an additional 80-liters tank that collects the greywater is used for flushing in the toilet. An effective arrangement has been made for rainwater harvesting from the roof if required.
Also Read: 20+ Inspiring Bus Homes to Ignite Your Wanderlust
Bus engine can also run on recycled veggie oil, saving some money for the family. Its interiors feature hidden storage spaces everywhere. A pot belly stove, couches, sink, and shower make this home a comfortable place to live in.
After witnessing the disaster caused by the earthquake at Christchurch a good number of other citizens are also opting for mobile homes as their full-time dwelling places.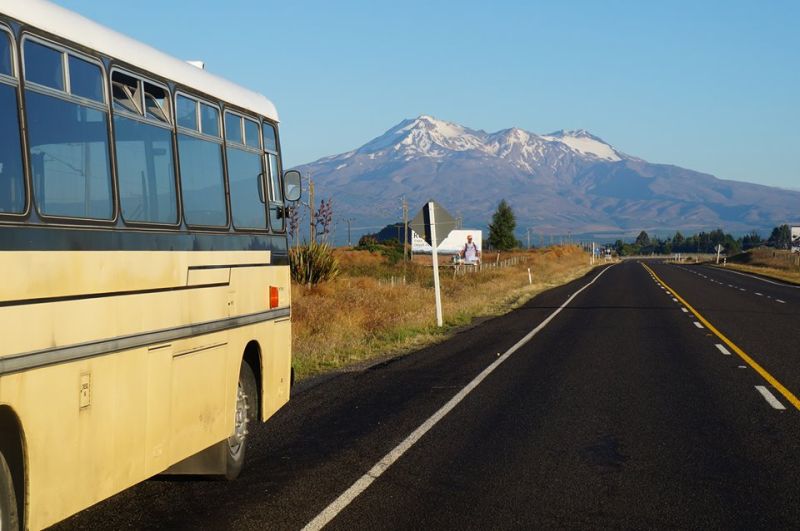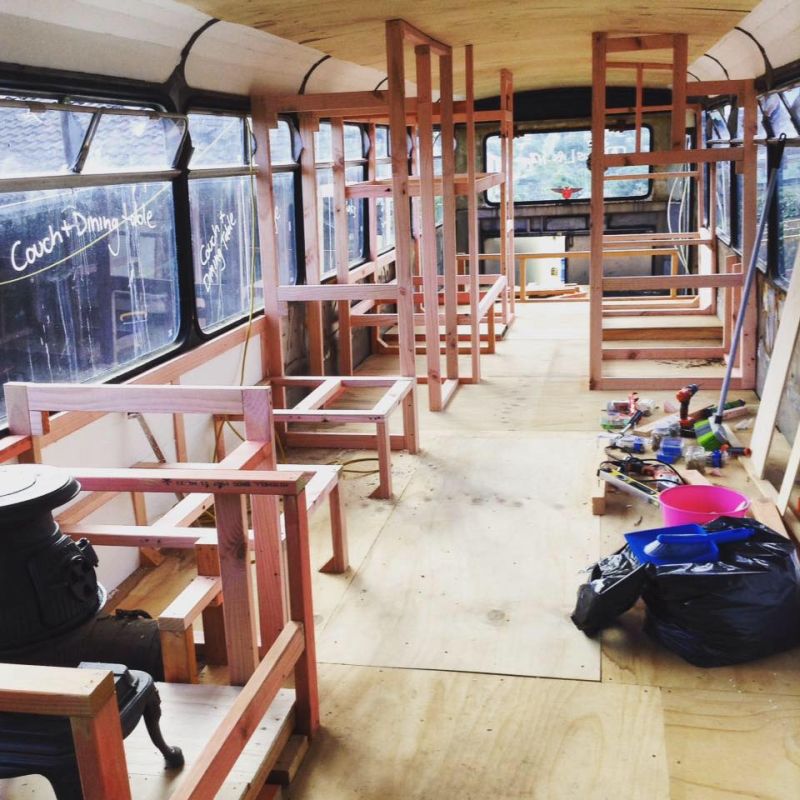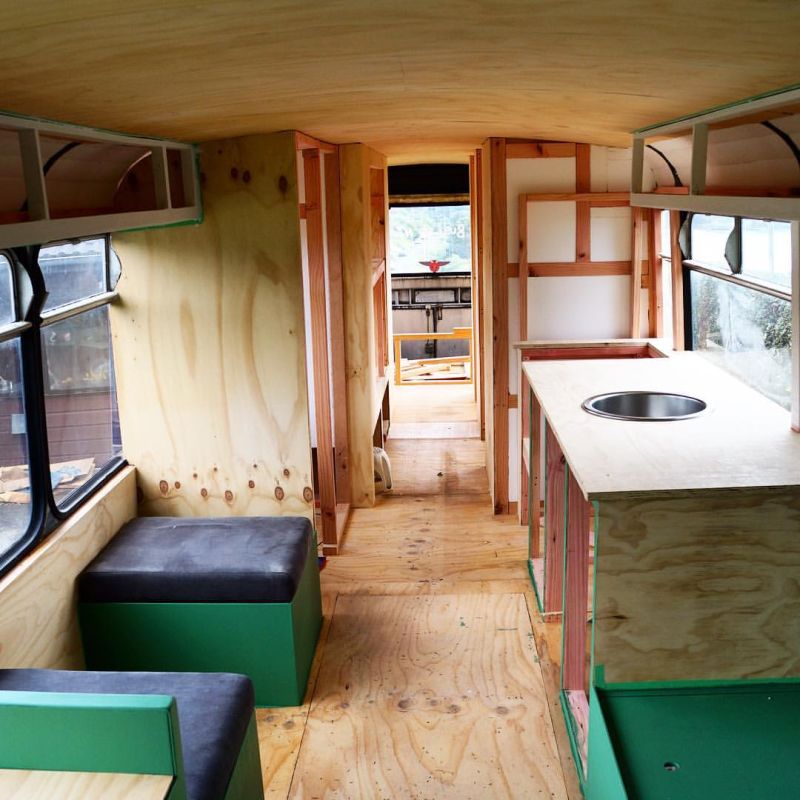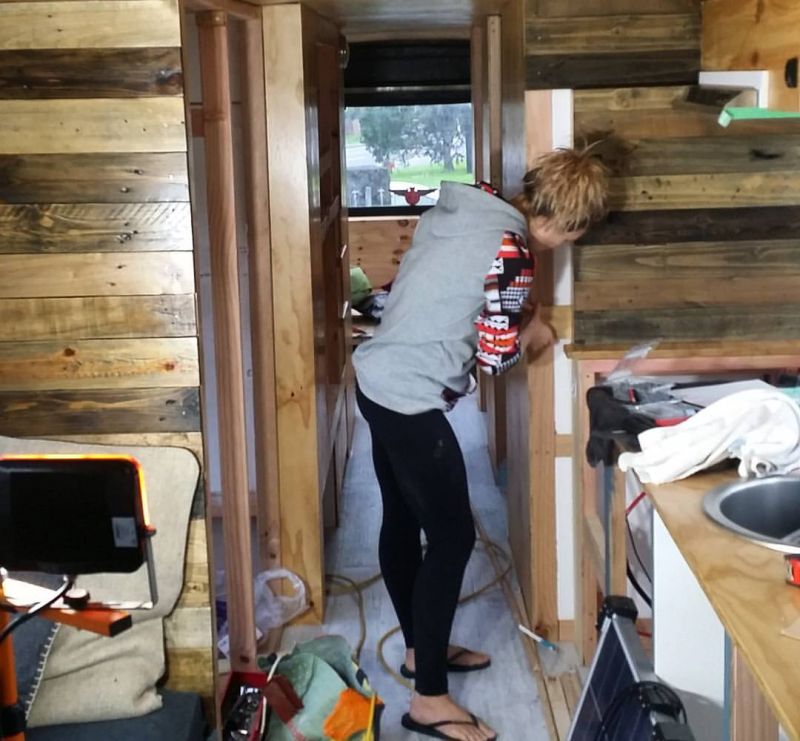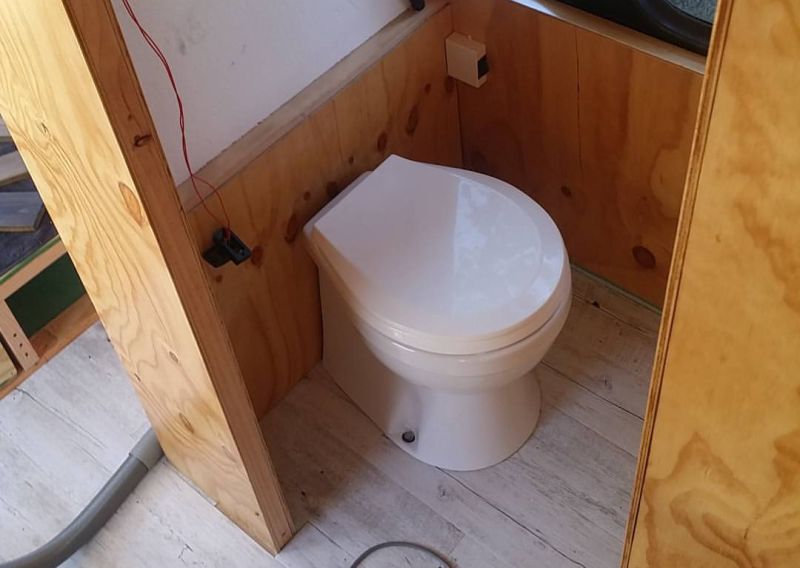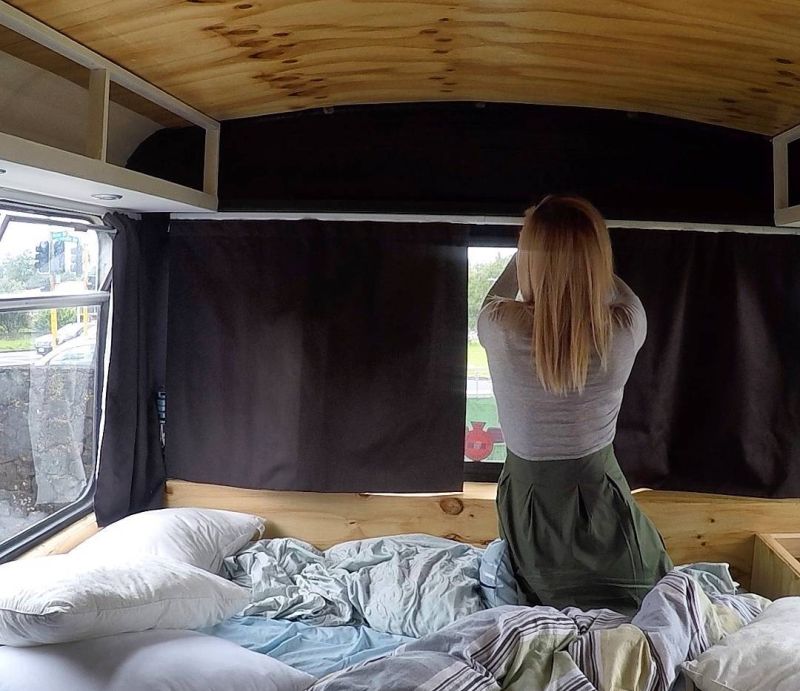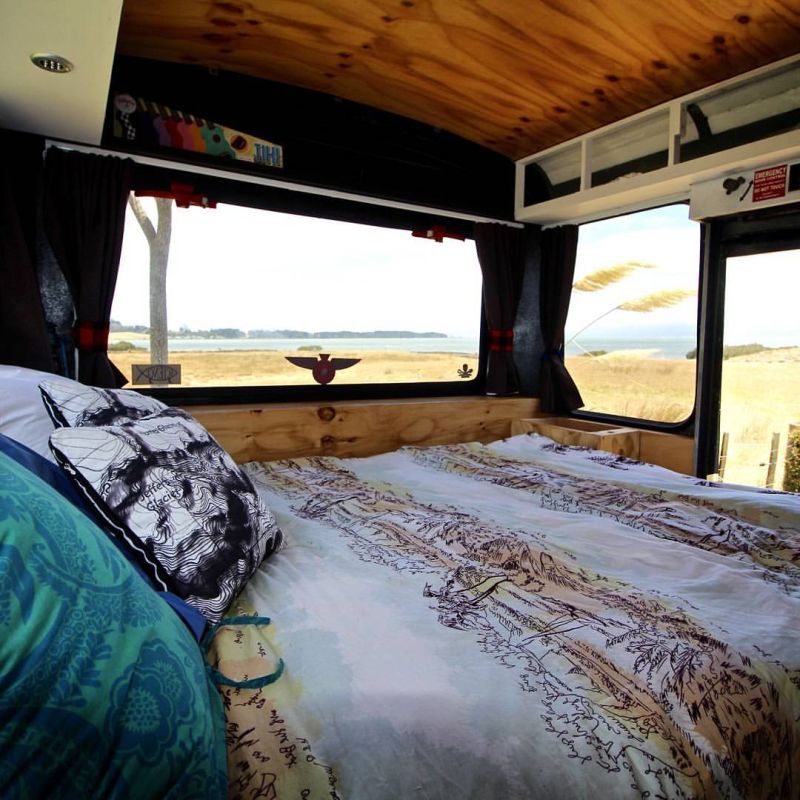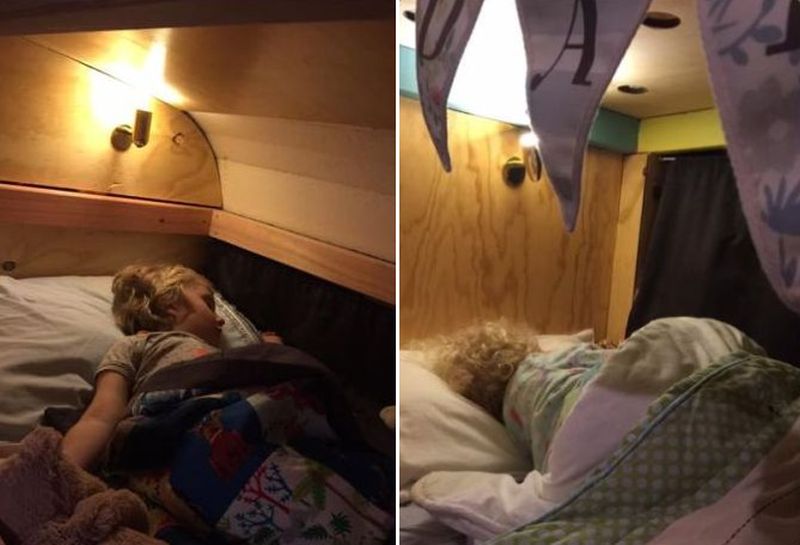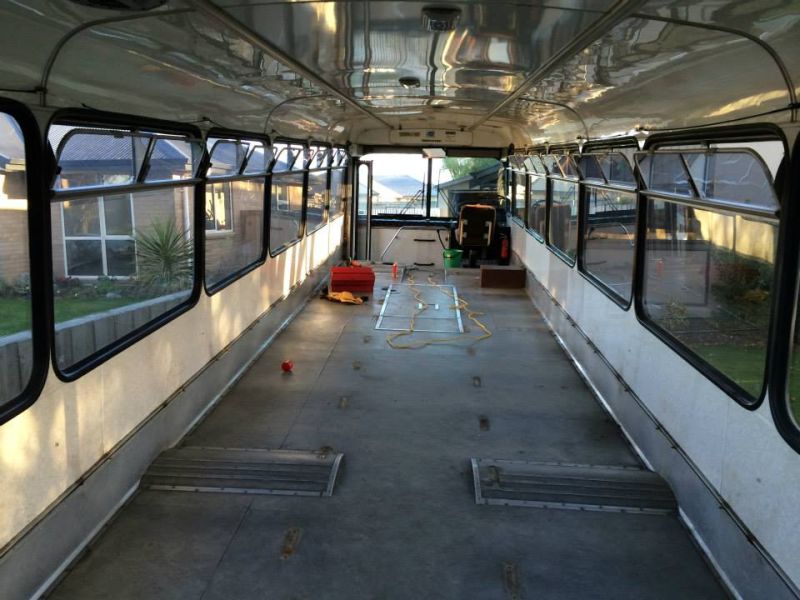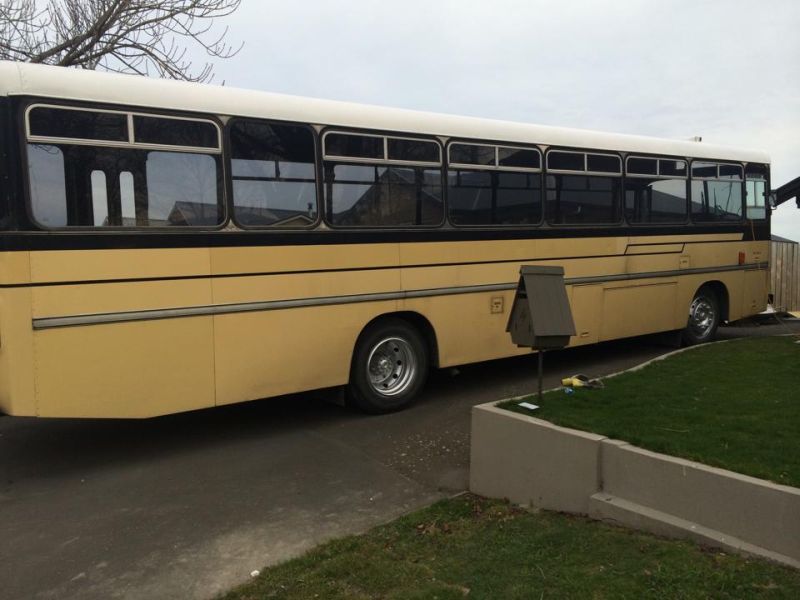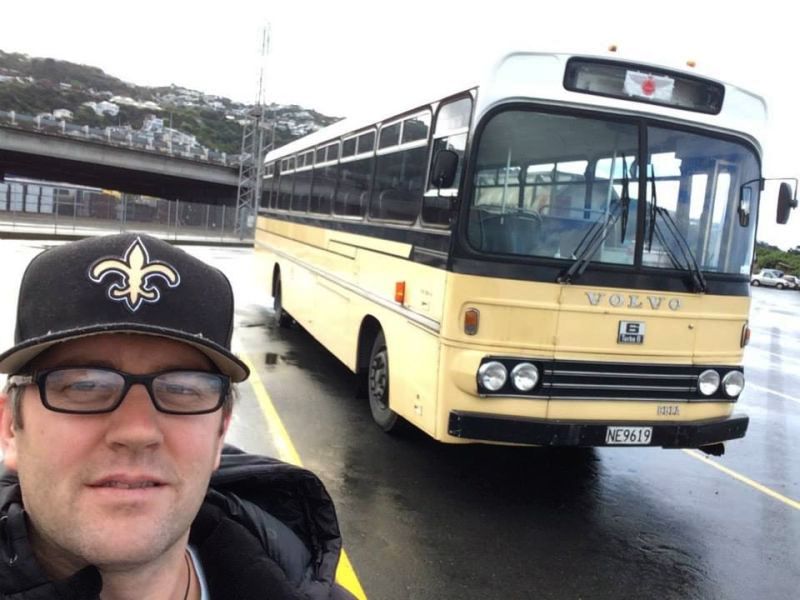 Via: TreeHugger