Jeremiah Luce, an online marketer on Amazon, lived in Fort Collins with his family for seven years before the family made their new mobile home. One day Jeremiah, his wife and daughters, Charity and Ella took a decision and turned their lives into a one big road trip so decided to turn an old school bus into movable home.
They moved into a school bus converted home, which has a special second floor made out of half Volkswagen van. Though, it was a struggle transforming a bus and half car into an equipped home but they proved it was possible with persistence and help from engineer friend.
Identical to a fully furnished RV, this school bus conversion features two rooms, one kitchen and a small washroom. Couple's room is on the ground floor and their daughters' room is on the top floor (comprising half Volkswagen van). The home is eco- friendly – it runs on vegetable oil and is powered by solar panels that are installed on the roof.
Jeremiah owned this bus since year 2000 and had taken it for several trips before being inspired to convert it into a home on wheels for his family. The most difficult part in the process was welding a VW van on top of a bus but with help from his engineer friend, who knew how to weld, it was finally possible.
Till now, the Luce's have traveled 20,000 miles and explored almost every state of America. His daughters really enjoy the road trips but sometimes their older daughter, 15-year-old Charity misses her friends and the life she used to have when they were in Collins. 13-year-old Ella is more comfortable in the bus home.
Both kids are home-schooled or road schooled as the family likes to call it.
Luce and his wife are very concerned about their daughters and they regularly check on them to make sure they are fine with the decision of being on the road. Jeremiah says, this life is not a compulsion, its a choice the family enjoy and he would be supportive of whatever lifestyle his daughters want as they grow older.
Also Read: 12+ inspiring bus conversions to ignite your wanderlust
Nowadays, the family is staying in Fort Collins, next month they are planning to go to Montana and the Pacific Northwest. In the winters if they will have enough money, they intend to make a trip to Thailand and Cambodia.
If you luckily spot the Luce's on road, wave your hand and they will surely reciprocate.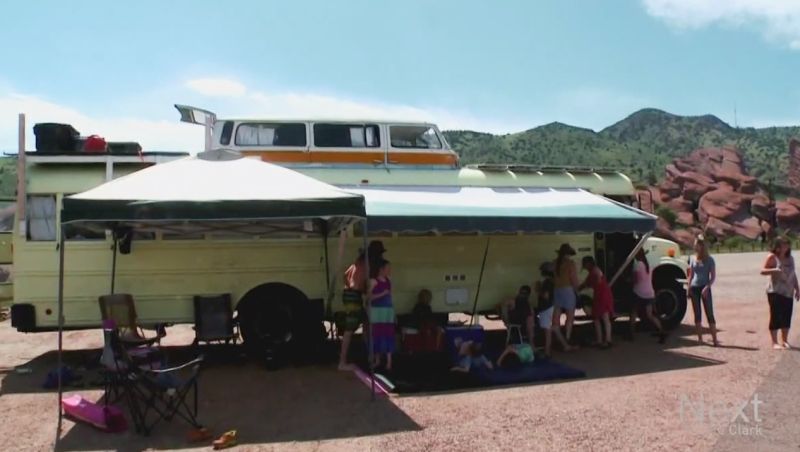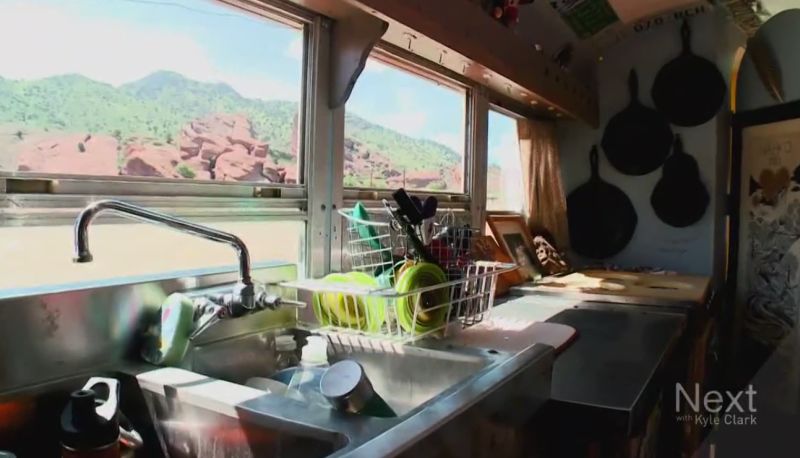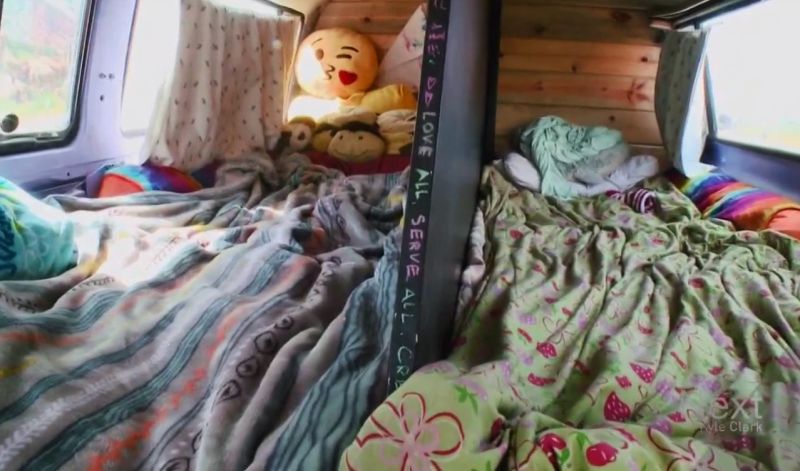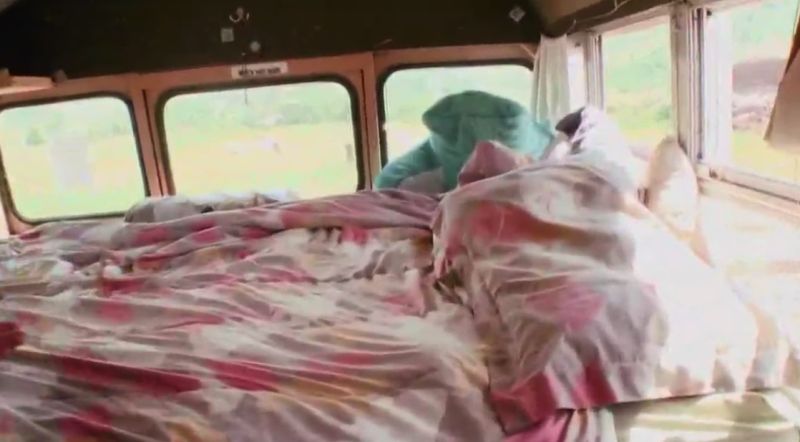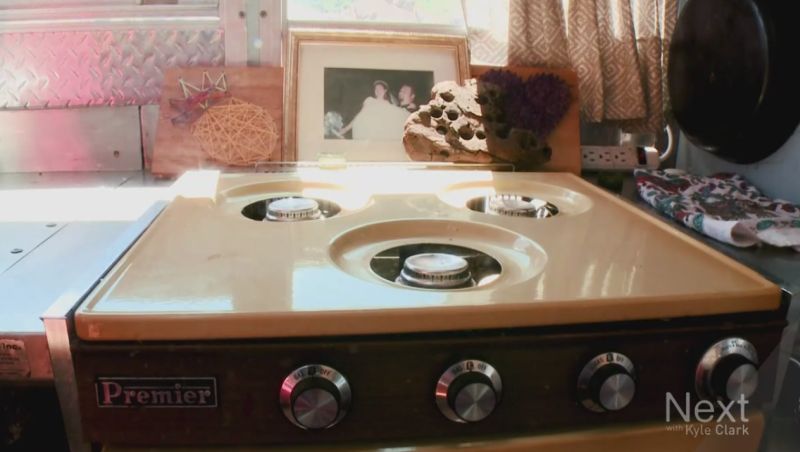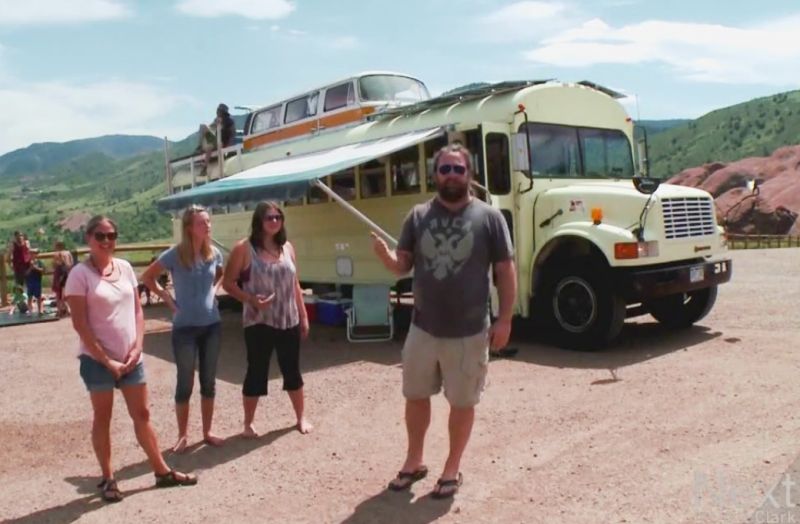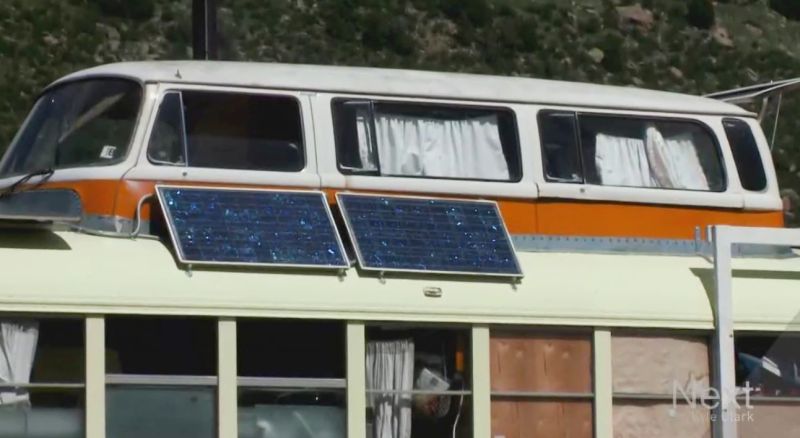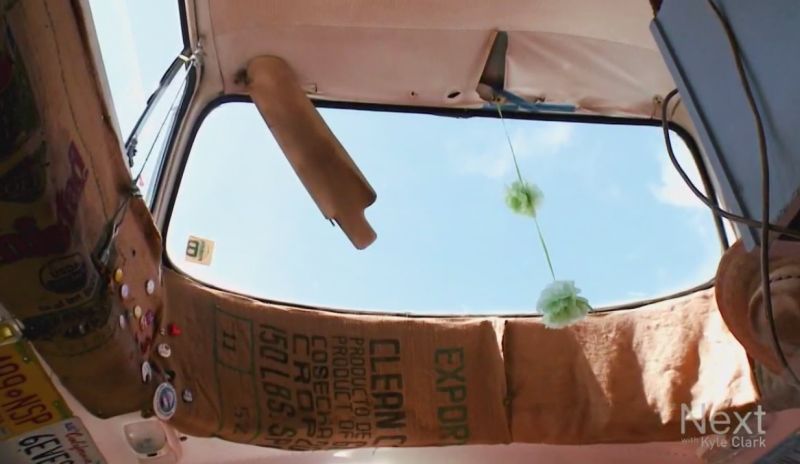 Via: 9NEWS