Ben Hayward is a top-ranked Canadian canoeist and a recent graduate of Architectural Studies from Carleton University who sizzled the world last year by transforming a 2005 British-built flatbed truck, roughly 15 feet long into a unique Hobbit-inspired camper van. Again, he is back with a new solar-thermal tiny house on wheels, whose prototype is currently being built in front of the Carleton University Architecture building, and will be ready for demonstration by the middle of October. It is designed with a purpose to withstand northern Canadian climate. For this, there are rooftop solar panels and a micro wind turbine to generate energy to heat up the house and water for domestic use.
This project tries to explore new ways to utilize digital fabrication and space-saving design strategies combined with green energy in the construction of tiny prefab homes. The built-in photovoltaic solar array feeds electricity into two electric hot water tanks that are later used as thermal batteries to supply the radiant heat to the floor, as well as the kitchen sink and the bathroom. This method is more economical and requires less maintenance than hydronic solar-thermal systems as it uses an energy-efficient building envelope that minimizes heat losses and maximizes longevity.
This 180-square-foot tiny house on wheels is made up of a grid-like design of plywood and is insulated with Roxul mineral wool made of recycled stone dust. The thickness of wall and insulation is about double that of a typical new home. Unique curvature of the tiny house is achieved using 3D renderings and a CNC machine to cut plywood components in exact shape.
Also Read: Finnish architects using naturally 'green' means for heating during winter
As of the interior space, the open floor, the plug-and-play design is perfect for those who like to go tiny, while getting their hands on all required amenities to maintain their original lifestyle. Unlike traditional tiny houses, Hayward's has designed a retractable double bed that slides up to fit across the ceiling to provide an open living area underneath. He is also working to make a detachable dining room table with folding legs, so as to hide it under the bed to provide more space to the residents.
With the retractable bed, there is need for loft sleeping area, and thus, the higher ceilings make the space more open and comfortable. There are separate living sections in the mobile home defined by differently-sized raised floor sections.
Tiny houses are all rage these days and making a solar-thermal tiny house for Canadian climate will help spread the movement to such weather-restrained regions of the world.
Check out the video below to have a glance of Ben Hayward's Hobbit van: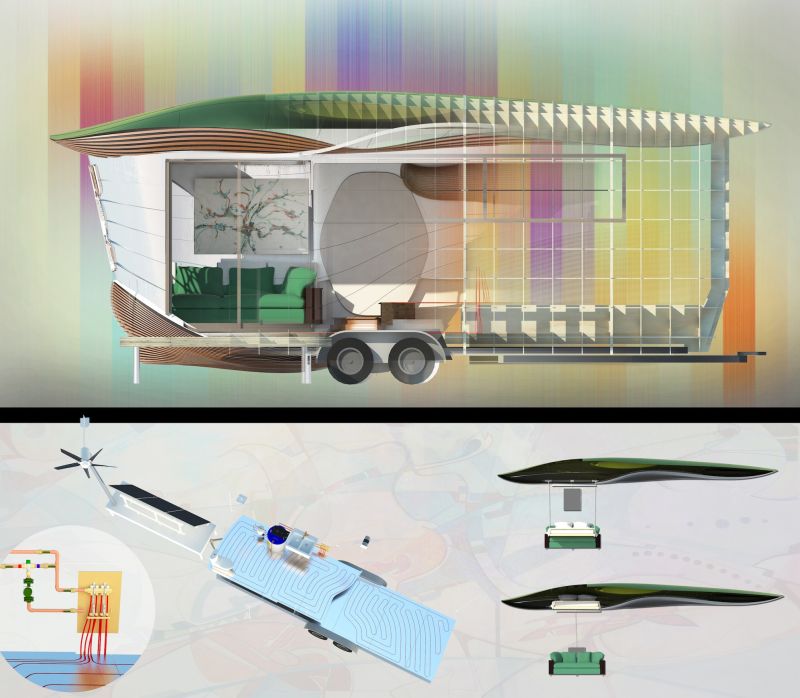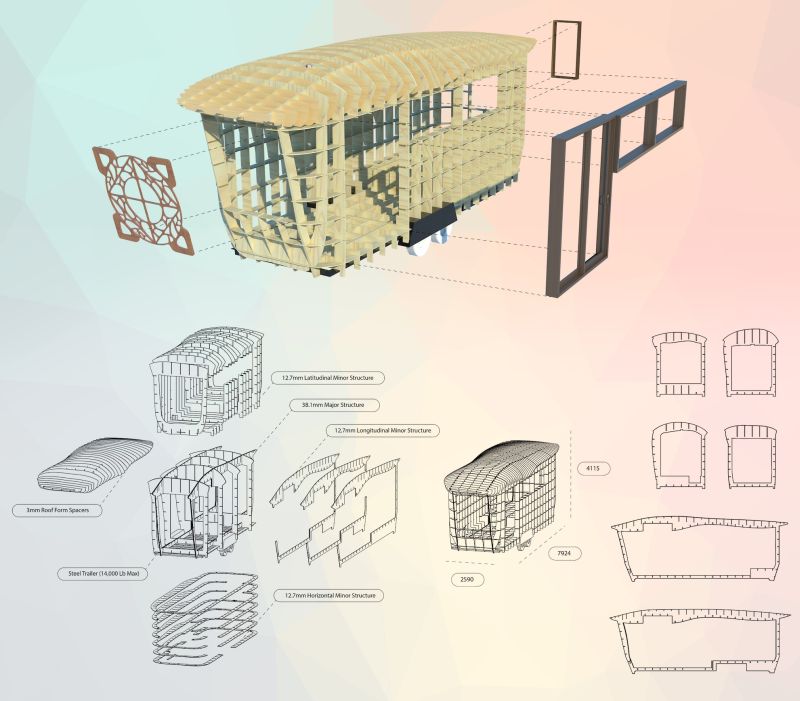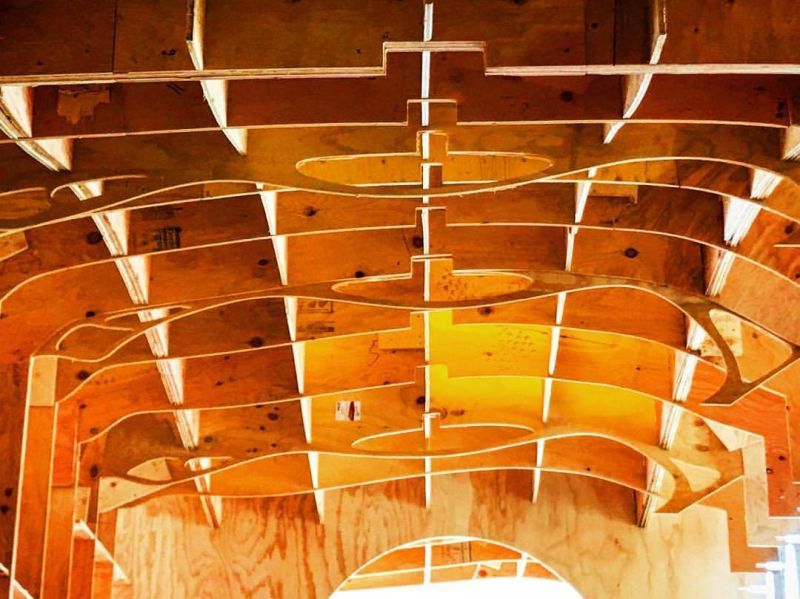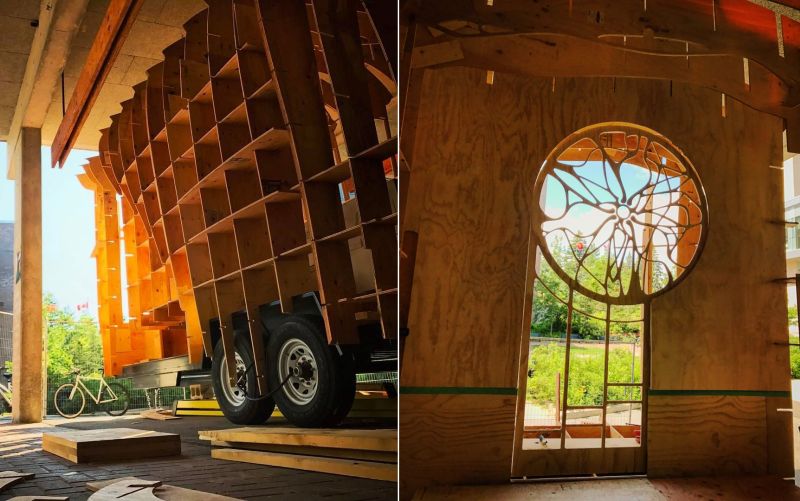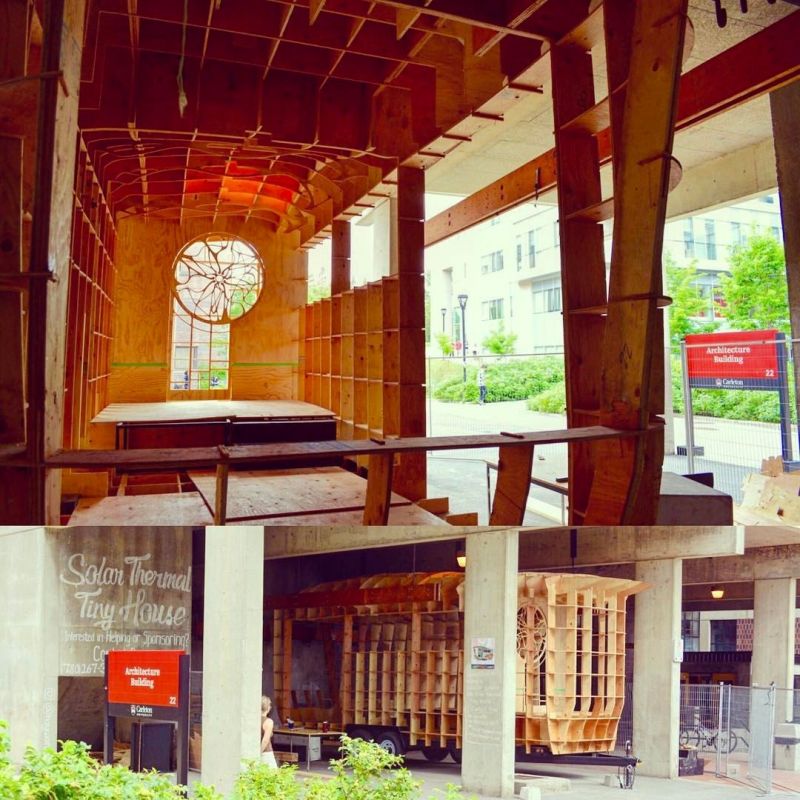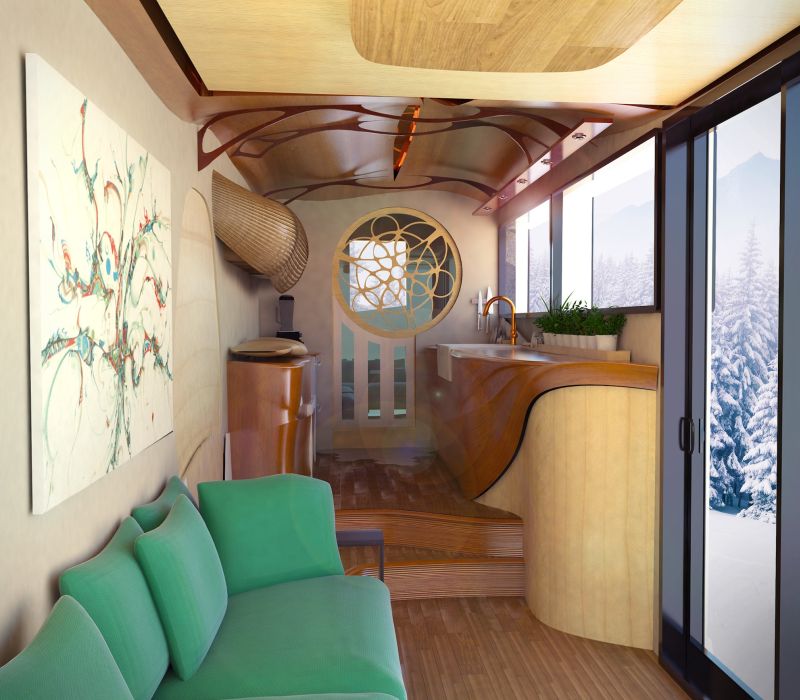 Via: EcoHome