The Farallon two-bedroom tiny house is designed and built by Tumbleweed Houses. Constructed over a low-wider trailer, the mobile home comes in two sizes: 20-feet long Farallon 20 Alta, and 26-feet model Farallon 26 Alta. Both the models boast attractive charcoal gray metal roof over two sides of the tiny house.
Farallon tiny house incorporates enough windows and skylights to bring in natural daylight to give brighter look to the interior. Due to natural light and 10-feet high ceiling, the house seems bigger. The tiny house includes open-plan living area/kitchen, bedroom and bathroom on the same floor. There is also a full-sized sleeping loft. On the other hand, the 26 Alta actually has two whole bedrooms, but with some compromises. Nonetheless, a tiny house with two bedrooms is indeed a big deal.
Tumbleweed has also managed to fit a washer/dryer right in the middle of the living room. Moreover, a small bathroom has been placed underneath the loft bedroom. Although there are few things that may not seem right in the interior, but a tiny house with two-bedrooms is not something that's easily available. Alta 20 is priced at $61,000 and Alta 26 is available for $70,000. You can purchase any of the desired model from Tumbleweed Houses website.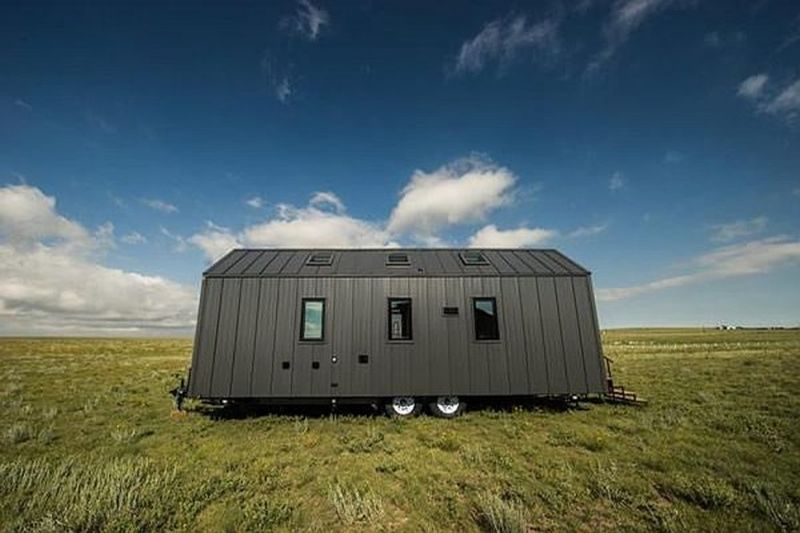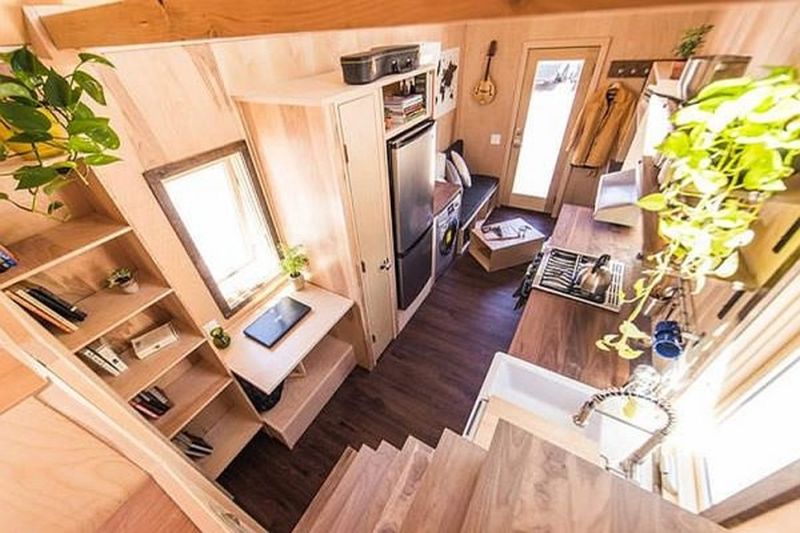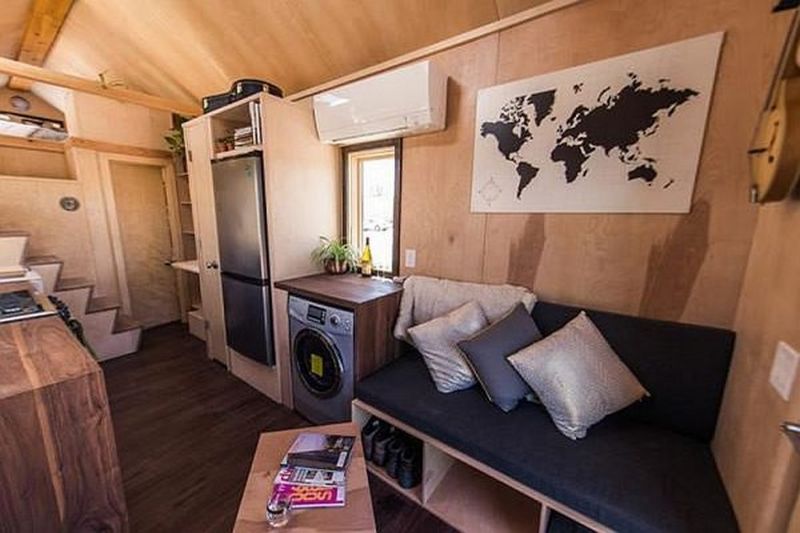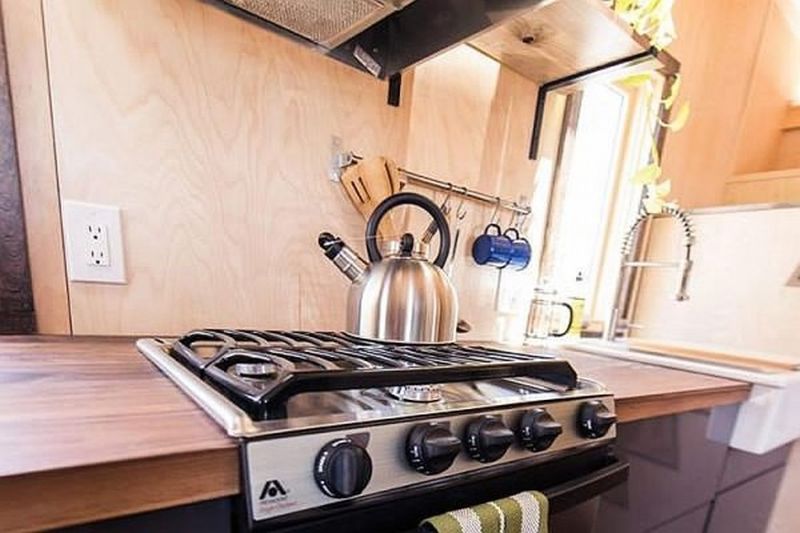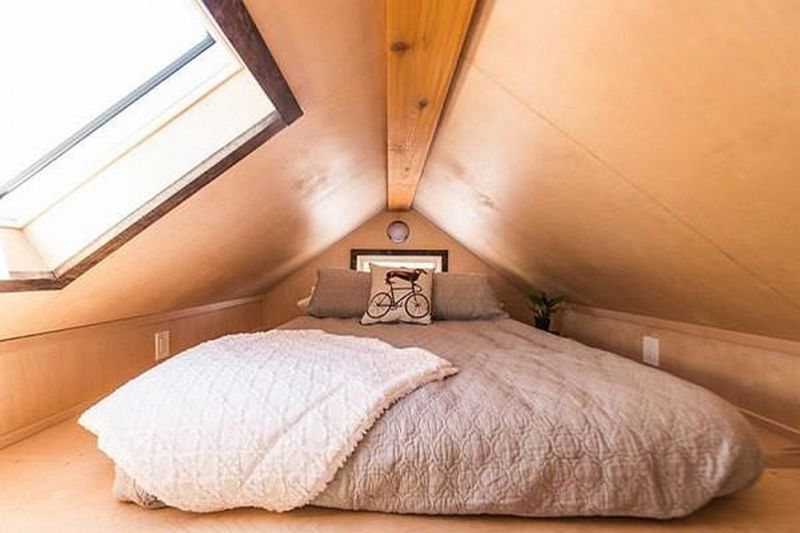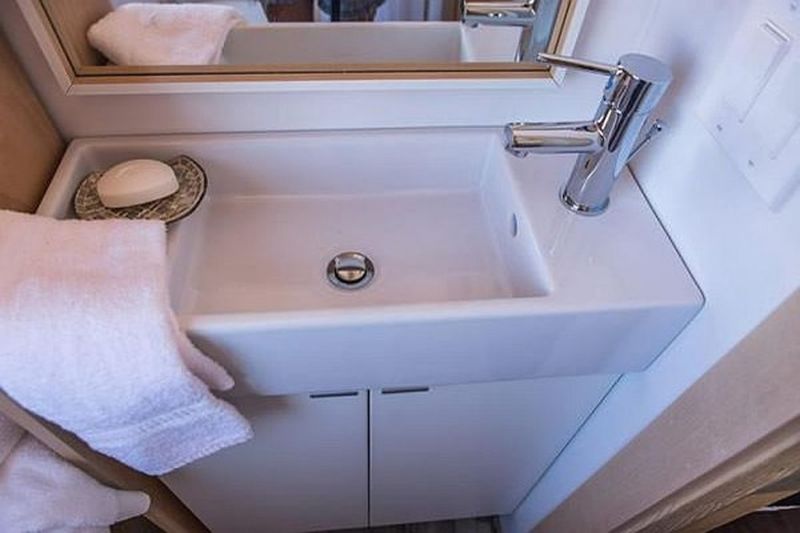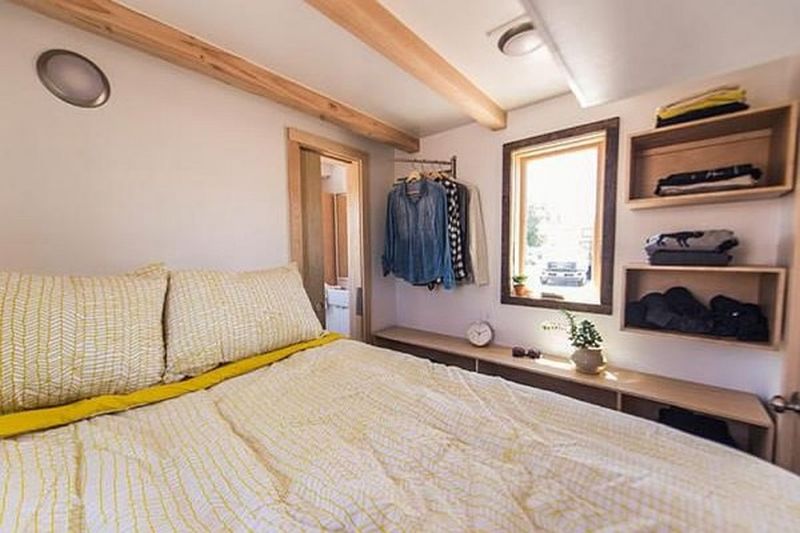 Via: TinyHouseForUs