The Faraway Treehouse, built by Matthew Jennings and his six-year-old daughter, Ruby, has been crowned the UK's Top Treehouse award. The stunning treehouse was shortlisted in a competition judged by adventurer Steve Backshall, CEO of Center Parcs Martin Dalby, and Center Parcs' Chief Treehouse Builder Tom Courtney. It came out on top out of a shortlist of 10 from across the nation.
The Faraway Treehouse is inspired by the fantastical Enid Blyton series, The Faraway Tree. Ruby dreamed of a fairy down at the bottom of the garden after reading the novel with her parents at bed times. She was so captivated by the tale that she began to collect recycled wood from the local area to make her dream a reality.
Matthew, being an architectural technologist, helped her daughter in making her dream come true. Quirky features of the stunning treehouse include a little blue wooden door, steps, and windows at the base of the tree. Following weeks of hard work, The Faraway Treehouse was completed and unveiled by adventurer Steve Backshall as the UK's Top Treehouse in a national competition run by Center Parcs.
According to Backshall, he was looking for was a project that involved the whole family. The Faraway Treehouse has been built with the involvement and creativity of the whole family, particularly Ruby who loves fairies. This treehouse project shows how one can create something special on a small budget while spending some quality time with their family.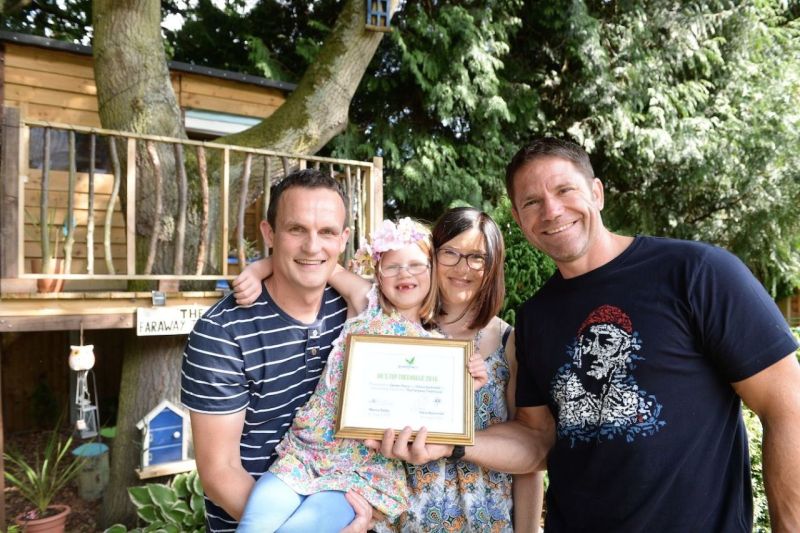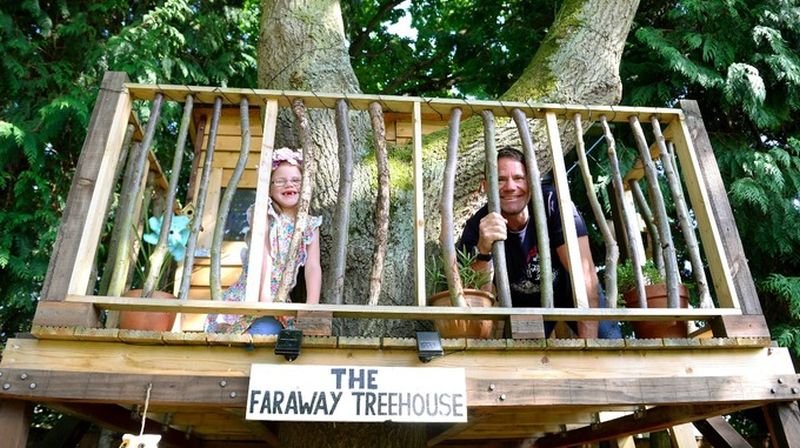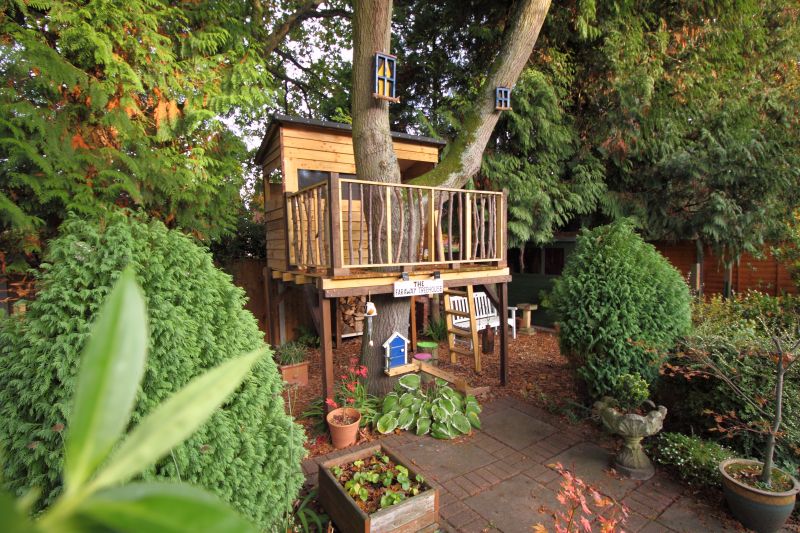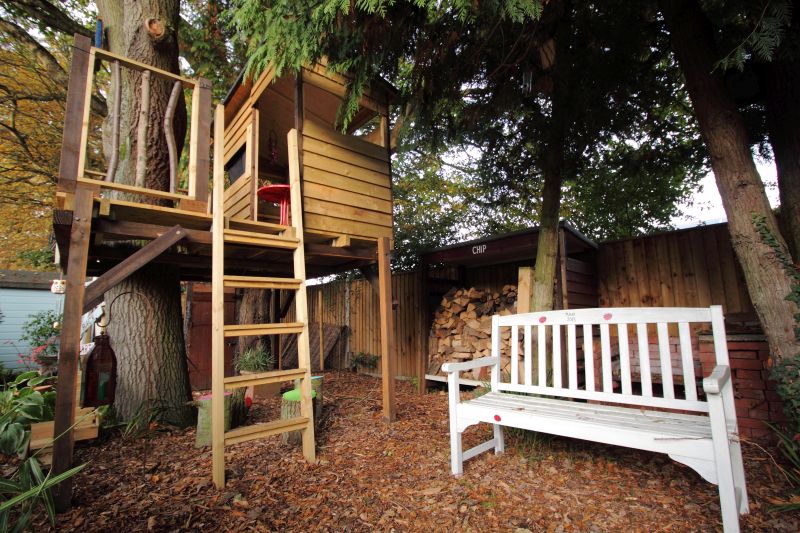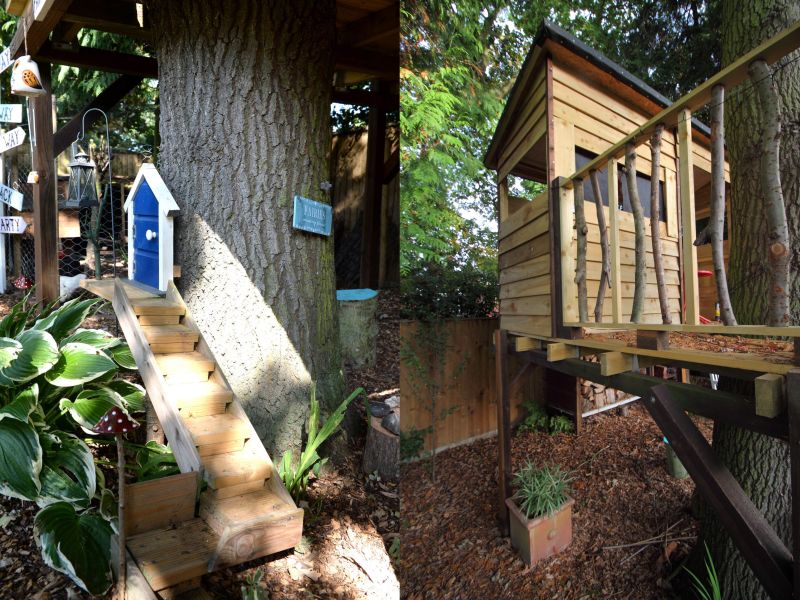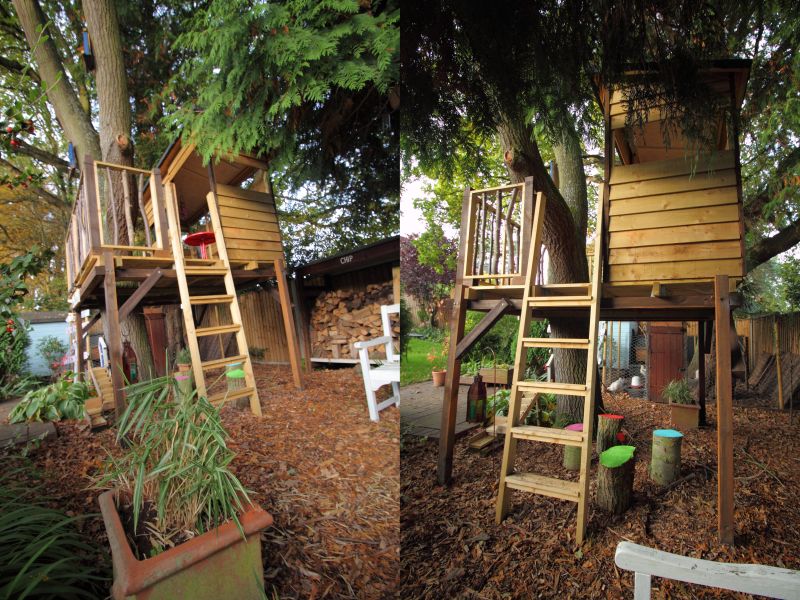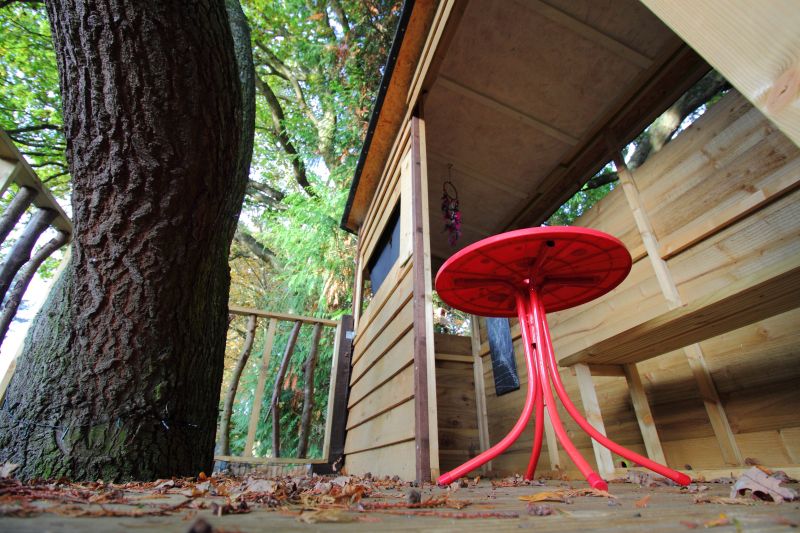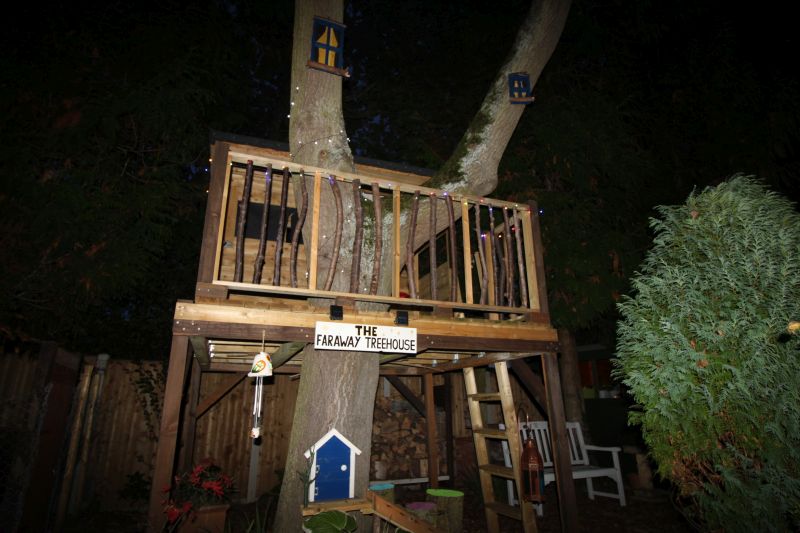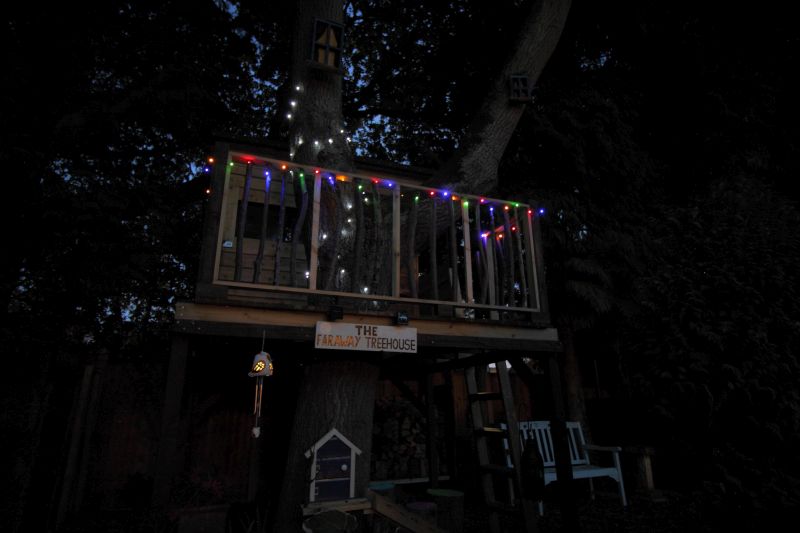 Via: Shedworking