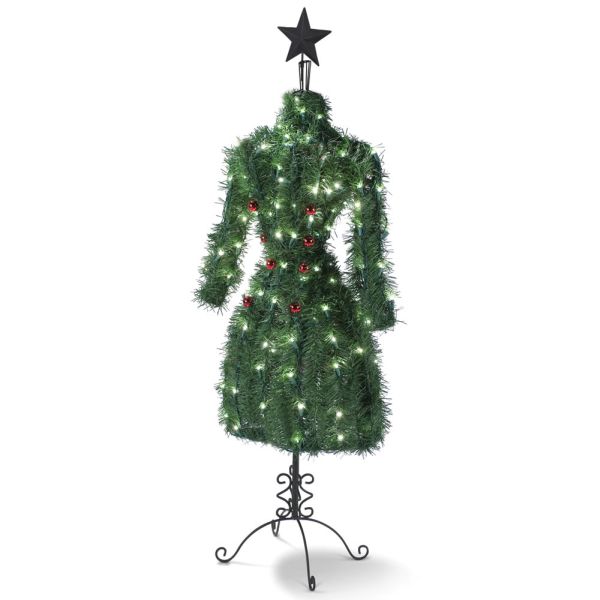 Tired of gazing at the same old conical outline of the Christmas trees, while your fashionable senses are rebelling against the convention? Then the aptly named 'Fashionista Christmas Tree' is tailored for your haute couture inspired taste. Available from the gift realm of Hammacher Schlemmer, the form as can seen from the image, totally goes against the traditional shape of natural Christmas trees. Instead, this pre-lit five feet conception mimics a classic fashion designer's dress.
In terms of material used, the whole attire is draped in faux pine needles. The different sections of this artificial tree completely manage to replicate the conventional parts of a women's ensemble including high collar, long sleeves, wasp waist and even the lower placed hoop skirt. However, the visual flourish does not stop with the tree like guise, as the dress is additionally embellished with 150 warm white LEDs. This bantam lighting components, according to the creators improves upon the surface outline of the attire without losing too much the visual focus. And since we are talking about embellishments, the decorations are topped off with 8 detachable iridescent red globe ornaments hanging down the middle of the tree dress, along with a conspicuous matte-finish star at the top.
Finally coming to the technical part of the conception, the Fashionista is bolstered by a metal frame, which in turn is supported by a filigreed, metallic base. The 9 pound tree (with dimensions of 60″ height, 23″ width and 13″ depth) plugs into a regular AC outlet. And, as for its price, the conception will set you back by $249.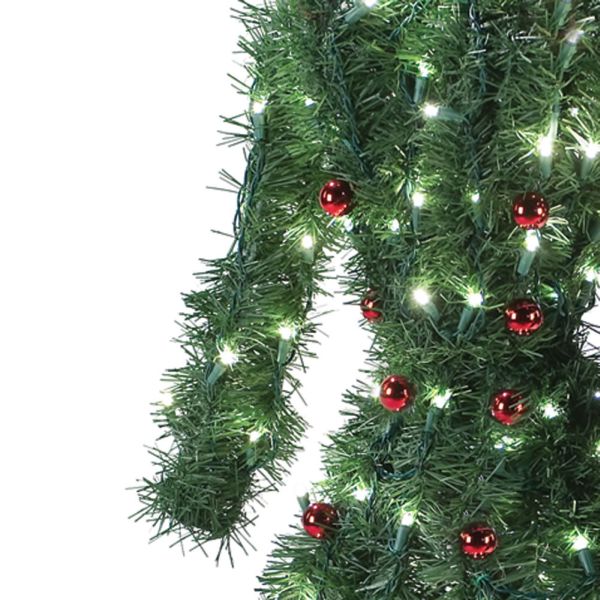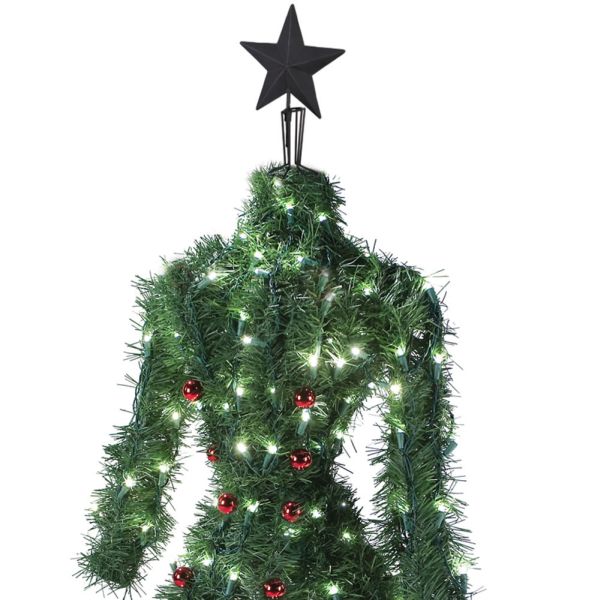 Via: Hammacher