IKEA multinational company is the world's largest furniture retailer, who has bestowed people with best affordable home furnishing solutions. However, this eco-friendly company is also helping many creative parents in creating a cozy space using IKEA's different products.
Chris Heider, a creative father has also done the same by hacking IKEA SKETION kitchen cabinets and converting them into spacious and space-saving platform bed. Chris has used seven standard IKEA kitchen cabinets, as they will become a modular set for building the blocks.
Spending approx. $480 on the project, he purchased the kitchen cabinets for $355 and lumber for $85. Whereas, paneling, carpet and knobs were bought for $40. To prevent cabinets from scratching or rubbing the floors, Chris has used four furniture glides under every cabinet to keep them off the floor.
Assuring durability and strength, Chris has tested the bed with three full-size adults and two dogs to make sure that the does not lag under the weight. The kitchen cabinets can be utilized for placing clothes while the space beneath bed can be used to store bags and least important stuff. Therefore, it gives you ample of space to have a tidy look. It is a perfect DIY hack, and Chris also wants to help other parents that's why he has shared all the details in the video posted below.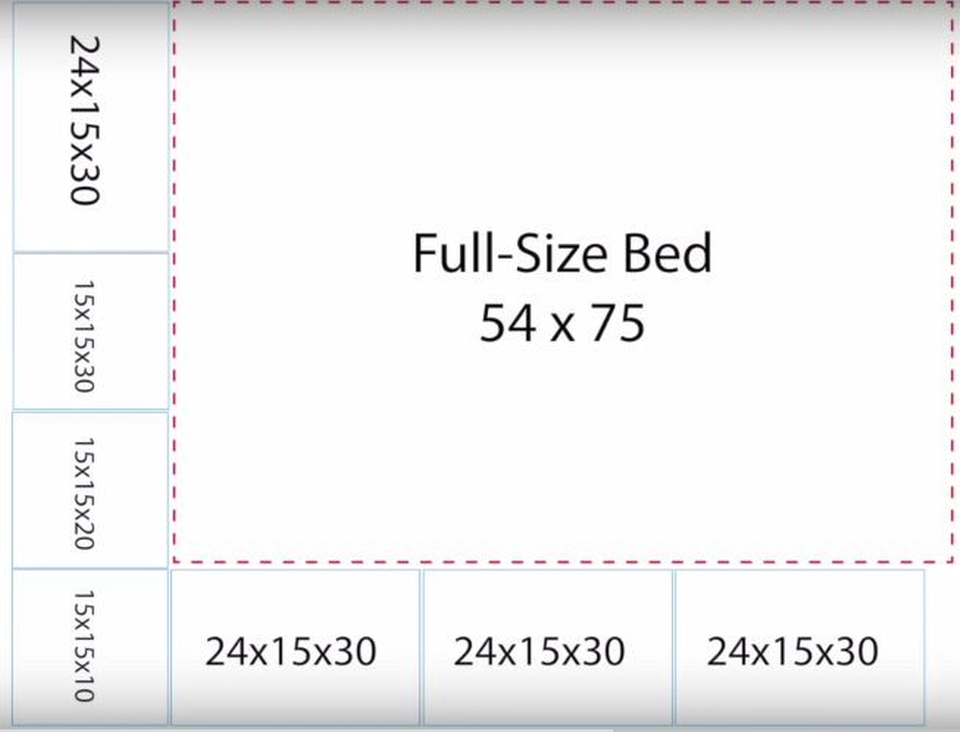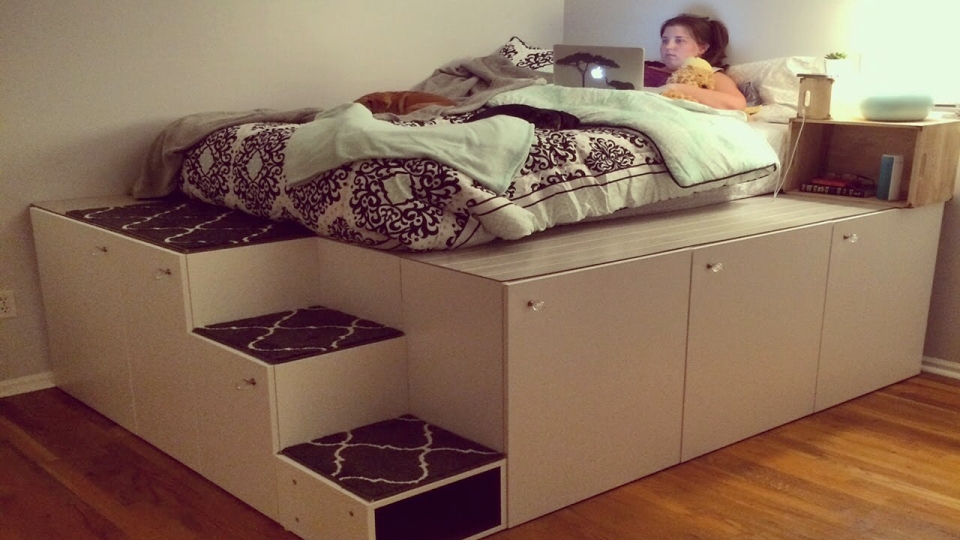 Via: IKEAHackers